Why you should add a newsletter in your marketing strategy?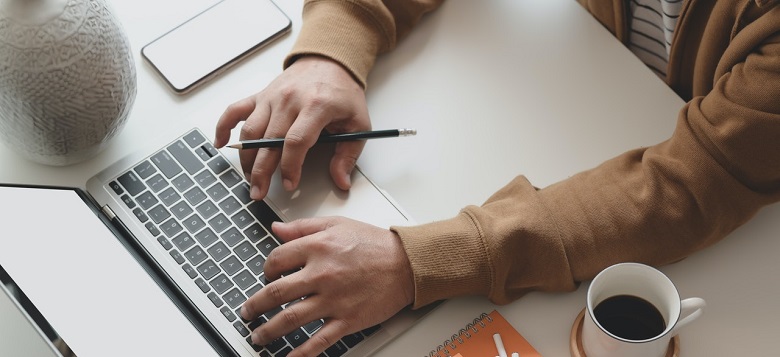 Email newsletter – the most underrated concept in digital marketing. Why I am saying it underrated is because today marketers focus on social media platforms and other marketing channels to promote their products and services and communicate with their customers. But the reality is – email is 40 times more effective at acquiring new customers than Facebook or Twitter. No doubt, it is also a channel generating the highest ROI for marketers.
And the newsletter is one such practice by which companies send informational and product-focused content through an emailed letter to a subscriber list that contains potential customers. The newsletter is used to motivate your customers to take action such as making a purchase and checking out blog posts.
The below reasons will convince you as why you should add a newsletter in your marketing strategy.
Reasons to add a newsletter in your marketing strategy
#1. Email newsletters help you drive traffic to your website
Sometimes, it is very frustrating to get organic traffic to the site. Some people when visiting your website might not take any action and leave your site in a second. People only take action when they find your site is reliable enough. So this is where newsletter comes which you use to fetch people directly to your site. You can invite them to view your content or provide them with an incentive to stop by your site. However, you need to make sure that you use a strong call to action.
#2. Drives you sales leads generation
As per the stats, 68% of the millennial state that promotional emails influence their decision to complete a purchase. Don't just show your customer with useful and relevant content; rather use your email newsletter as a chance to bring one of your products or services into the limelight. Furthermore, you can also help the transaction along by providing an incentive for your customer to purchase the products. The more informative newsletter you provide to customers, the more chances you get to increase sales leads generation.
#3. Helps you establish your brand's voice
Another reason you that tells you why you should include newsletter in your marketing strategy is the brand's voice. Yes, guys, it's true that newsletter helps you establish a perfect voice for your brand. Therefore, you should use this as an opportunity to show your readers who your company is and what sets you apart from the rest. Furthermore, you can use bullet points to explain why you are including each article or share a few lines about your current thoughts on the subject matter. It means the more people read from you or about you, the more they will be able to differentiate your company from all the other sending them B2B marketing newsletter.
#4. You cultivate post-sale relationship with customers
Another reason why email newsletter is important for your marketing strategy is that they help you cultivate a post-sale relationship with customers. Yes, you can continue your relationship with clients after they complete a purchase. However, using an email newsletter as a tool to grow post-sale customer relationships can be simple. It is just a matter to maintain and continue campaigns. So how do you so? Follow the few ideas below-
Send customers new and updated content relevant to gated content.
Reach out to people when new products and services are available.
You can also ask clients to complete a survey about their experiences.
Try to invite recipients for exclusive gated content opportunities like webinars more niche blogs.
These were some reasons you should consider using a newsletter in your marketing strategy. But let's move further to know how you can make your newsletter effective.
A checklist to make your newsletter effective
Follow the points below to make your newsletter an effective marketing tool.
The first tip for making an appealing newsletter is to write a creative and engaging headline so that reader finds it engaging and relevant.
Make sure your newsletter includes the desired call to action.
We all know that majority of mobile users are growing every day which means you need to make sure that your newsletter is mobile responsive.
The information you will add in your newsletter must be relevant and informative enough that can easily target your audience.
Also, don't forget to add a subscription button to your newsletter. Businesses want to keep their customers as happy as possible. However, you can also include opt-in forms for potential customers to sign up.
Every online customer is very conscious of their personal information whether it is being misused or not. Therefore, to ensure that their information is safe and secure, you need to include a link to your privacy and policy so that they can be assured that their data is not shared between third party users.
Guys, don't forget that each company utilizes a variety of newsletters into its marketing strategy to reach out to their target audiences. It actually helps them to create brand exposure. In fact, each company designs its own type of newsletter as per their customer needs and wants. This is the reason every company has certain necessary elements to make it successful in the market. You can utilize the above tips to create your email marketing newsletter.
The bottom line
Digital marketing is all about establishing an effective communication channel with customers. And the newsletter is one such tool that can be used in marketing strategy to make a powerful digital marketing campaign. If you were not aware of the newsletter then I am sure after reading this article you might have to know how newsletter can actually add glory to your marketing business. Moreover, I have also highlighted some of the tips to create an effective, engaging, and informative newsletter. Just follow them and achieve all your marketing goals.
For more useful and interesting articles subscribe our website till then keep reading and keep sharing.
---