Enhance Quality Traffic To Your Blog With These Tips
What is the one thing you want for your brand new blog? Quality traffic, right? When we talk about getting quality traffic on site or blog, SEO becomes one of the significant factors that contributes to blog's traffic. However, SEO is just one factor and you must have diverse sources.
Some of you may be thinking, "Why look for other sources when SEO is working so effectively for my business?" If your primary source of traffic, SEO, fails, what additional options do you have for increasing website traffic? No, it's perplexing! As a result, I've written this article for you, in which I'll discuss the various methods for attracting high-quality traffic to your blog.
So, in this post, you'll learn about a variety of methods for increasing site and blog traffic without relying on SEO.
Are you ready to start now? If this is the case, let's get started right away.
Significant ways to enhance quality traffic to your blog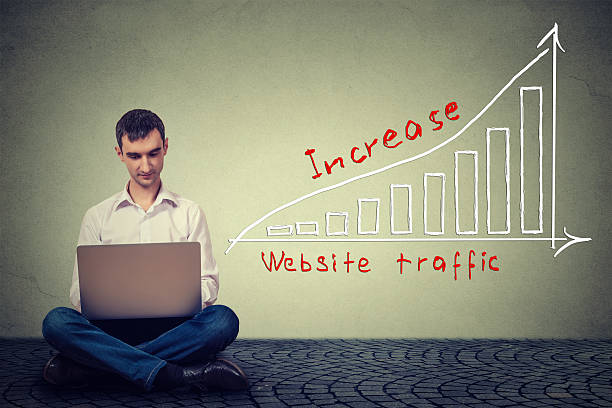 Below given ways will surely help you fetch quality and a good amount of traffic to your blog, make sure you thoroughly read each tip given below.
✅ Consider authoring guest posts
What is the definition of guest posting? Simply said, guest posting is when you write material for other people's blogs. What role does it play in generating traffic? In exchange, you request permission to link back to your site from the site owner. However, the difficulty with writing guest pieces is that you never know whether or not the site owner would accept them. Well, you might look for sites that are relevant to your niche. Assume you're in the digital marketing industry, and you want to find sites that do the same thing. This will assist you in creating content for guest posts. The following are some of the advantages of guest posting:
⤜ Backlinks of high quality
⟶ Increased brand recognition and visibility
⤜ Get more referral traffic, as well as a slew of others to add to the list.
✅ Social media networks are used to promote content
How can you forget about social media platforms when you're talking about driving traffic to your site? Don't underestimate the impact of online communities, where people may communicate with one another and marketers can advertise their products. The best sites to get visitors to your website are social media networks like Facebook, Instagram, Twitter, and Snapchat. Make sure you publish your business on these sites, no matter what you do. Take use of the social community to create visitors whether you're launching a product or running a campaign.
✅ Collaboration is required
With whom are you collaborating? Let me assure you that collaborating with other businesses will assist you in reaching out to their target consumers. You can participate in webinars hosted by other brands, attend events, and participate in product launch programmes, among other things. You can work with companies to advertise your goods in the market and, as a result, establish a large consumer base. You'll not only increase traffic to your site, but you'll also establish positive relationships with your visitors.
✅ Use YouTube to create a visual representation of your material
YouTube is creating waves in the world of online marketing. People nowadays prefer to watch visual stuff rather to read long textual content. Produce short, distinctive, creative, relevant, and educational videos and publish them on YouTube and other platforms if you want to increase traffic from visual channels as well. The more likes you get on videos, the more visitors you'll get to your site.
✅ Creating high-quality backlinks
Building quality backlinks to the site is the next step in increasing traffic to the site. You'll need to create a link from another website to yours. Furthermore, backlinks from related businesses or other industry leaders not only promote your company but also drive high-quality traffic to your website. Make sure you only connect to reputable websites when building backlinks.
Wrapping it up
Site traffic is significant since it indicates how well your company is performing in the marketplace. And now that you've read this article's ideas for increasing site traffic, I hope you'll put them into practise to meet the objectives you've set for your site. There are many more options available on the internet, but the above-mentioned is the greatest for practise. You must make use of them in order to acquire the results you desire for your website or blog.
For more informative content, just subscribe to our blog!
---