Create Top Grade Backlinks For SEO
Backlinks are a crucial part of SEO and there is no doubt about that. They provides many benefits like improve search visibility, drives more quality traffic to your site and elevates the ranking of the site in the SERPs. Thus, one thing is clear backlinks are important for the growth of your website. Now the question arises, how to create top grade backlinks that will improve your SEO? Don't fret! In today's blog post, I will be sharing some ways you can create top grade backlinks for SEO
So, without any further ado, let's start with the post
First off, what are backlinks?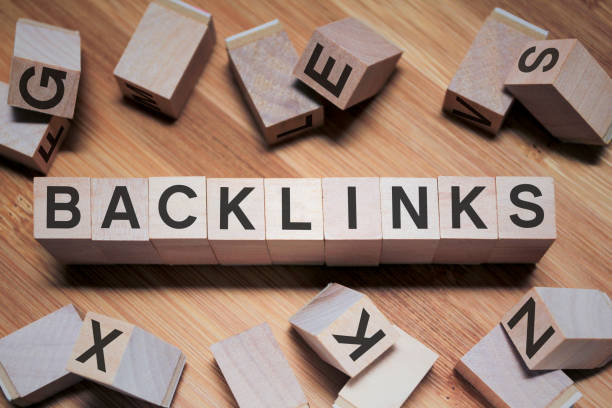 Let's start with the basics, A backlink is a form of link that one website receives from another website; if a website has a large number of backlinks, it will rank higher in Google's SERP. That is why the majority of SEO experts focus on building backlinks. However, keep in mind that adding illicit connections, such as paying or buying low-quality links, might result in your website being punished by Google. Creating high-quality backlinks, on the other hand, is a difficult undertaking.
In the subsequent section, I will be enlisting some ways to create backlinks for SEO
Ways to Create Top Grade Backlinks for SEO
✅ Establishing a relationship
The first stage in producing high-quality backlinks is to establish a relationship. This method will assist you in gaining widespread recognition.
When people come to know you, they will eventually contact your company online. As a result, engaging and creating public relationships will help you develop sources of high-quality backlinks. You can develop public relations by becoming a social media advisor or expert and expressing your opinions on industry-related matters.
✅ Create high-quality written material
If a website wishes to give you a link, the website that is providing you the link will assess your content. It will decide whether or not to link to your website after assessing your written content.
As a result, content that has been copied, duplicated, or pirated will not garner high-quality backlinks. Make an effort to create unique, high-quality content. You didn't have to put in any extra effort because high-quality organic content would naturally get high-quality backlinks. Visit your competitors' sites, not those who have rated their site high via paid advertising, to determine the quality of written content. However, organic sites that appear on Google's first page without paid advertising gets easily ranked in the SERPs.
When creating high-quality material, don't just keep it on your site; instead, share it on Quora, Medium, or LinkedIn to expand your audience and increase your chances of receiving high-quality backlinks.
✅ Backlinks from the press
Your external link-building approach will accelerate if you can get editorial backlinks from authoritative sites. You must provide enormous value to gain those links. You can't just throw some words together and hope for the best.
✅ Blogging by Others
Guest blogging used to be really effective, but you have to do it correctly. You must produce useful content for your guest blog to be successful. People will naturally want to link to you if you write helpful and shareable content.
✅ Create unique infographics
Internet surfers adore information and content provided in graphic form. Use this trend to your advantage, but be careful not to overdo it because images, videos, and graphics might slow down your site's performance.
Simply construct your website's info graphic first, because if your website's info graphic is engaging enough to attract visitors, some of those visitors will share it on their sites, and eventually those people will link to your site.
✅ Giving reviews and testimonials
Many SEO specialists overlook this, but it is a method that, like creating public relations, can help you generate high-quality backlinks. While publishing reviews or testimonials helps you to provide references or examples to back up your claims, such references also present a backlinking opportunity.
Writing reviews and testimonials for other businesses is a great way to broaden your expertise while also enhancing your own website's position.
✅ Commenting/feedback on other people's posts
Yes, many of us are unaware of the power of commenting and the skill of exploiting the comment section. If the comment section is used correctly, it can lead to the creation of high-quality backlinks.
You may also contribute a reference link by commenting on other authors' posts, and the greatest part is the conversation section, where you can ask the author any question and get a response. Finally, a process of dialogue has begun. Communication is the most important aspect of establishing a relationship.
Read also: Why do you need to Hire Curvearro to grow your Business?
Final thoughts
I hope you must have understood the importance of backlinks and how you can create top grade backlinks for SEO. By following these ways you can ensure your website has great amount of quality backlinks.
For more interesting content, subscribe to our blog.
---