How to retain traffic during website migration?
Website migration happens for end number of significant reasons. Changes related to site structure, design, location, UX, content to name a few. The migration becomes necessity for webmasters or SEOs to boost website's performance. But do you know when the problem arises?  The problem arises when you start losing traffic during website migration and you look for ways to retain that traffic to your site. In most rare cases, website migration happens without any loss of traffic or revenue. But as I said that happens in rare cases.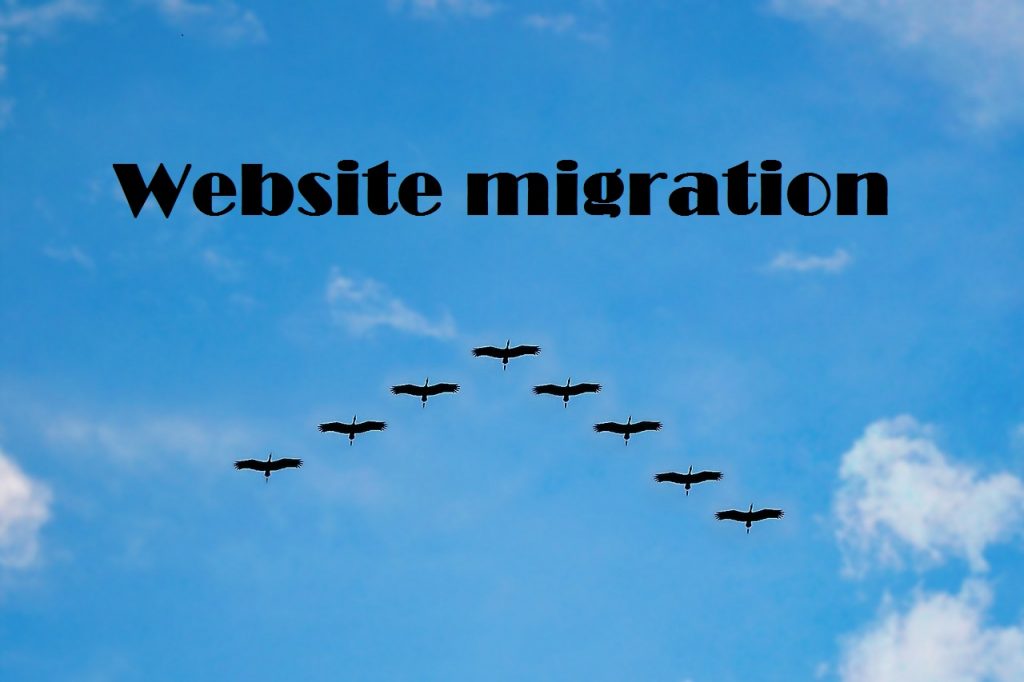 Anyway, I'm going to present a checklist of top ways to retain traffic and revenue during website migration. So, let's consider these ways which I have got them all figured out below.
Follow these simple tactics to retain traffic during website migration
✔️ Always try to migrate during slow growth period
Can you afford to migrate your website during the peak growth period? Obviously, this will be fool's activity if you do so. It's almost like digging dig for oneself. To retain your website traffic, make sure to migrate your website during a period of slow growth. There are many digital marketing companies in Mumbai that always ensure minimize the negative impact in case something goes wrong. Moreover, you can lose traffic when your business performance is slow.
✔️ Inform users in advance about website migration
Yes, it's good to inform users in advance that you'll be moving website in the future. Well, this is the first thing which you should do when you make a decision of website migration. It's always worth to inform users ahead of time that will ultimately prepare them for the transition.
✔️ Update all internal links of your website
Since you have decided to migrate website, don't forget to update the internal links mentioned in your website. Some webmasters might think to leave the links unchanged but this isn't right at all. Let me tell you that the server load will slower down the performance of your website and the redirect may reduce the PageRank of your website. So, it's always good to update internal links if you don't want to slower down the website performance.
✔️ Use Google Analytics to monitor
Google Analytics is a free service offered by Google. To track and monitor website data, make sure that you have set up Google Analytics to your website. However, you must check that the Google Analytics is running properly without making any issue before you make your website public. Also, beware of any alteration in traffic during the website migration.
✔️ Keep an eye on traffic, performance and rankings
Keeping an eye on traffic, performance, and rankings will help you easily migrate your website. Make sure to watch over traffic for at least week. You'll surely see the changes after migration. Now compare the changes in traffic before and after website migration. Moreover, utilize digital marketing tools like SEMrush to keep track of your rankings for target keywords. The added advantage of using this tool is that you will easily find out how fast Google is indexing the new site.
✔️ Never forget to update PPC platforms, if you have any
If you run any ad marketing campaign then make sure to update all your PPC campaigns. In any case, if your PPC campaign keep referring back to the old site then attribution will be lost in Analytics as it will redirect. That's why you must update all your social media profiles, PPC campaigns, forum signature, website that you own, and bios of the site as well.
To sum up
After reading this article and mentioned tactics to retain traffic during website migration, I hope it's clear to you now what all tactics you should be following. Migrating website from slow growth to updating all PPC campaign is important for any webmaster. Even if you find any issue then contacting digital marketing company in Pune becomes a need for you. Moreover, Curvearro is always here to help you with anything related to digital marketing. You're just one step away to get in touch with us.
If you liked this article and want to read more articles in future, make sure to stay tuned by subscribing our website.
---