Everything you need to know about Google Analytics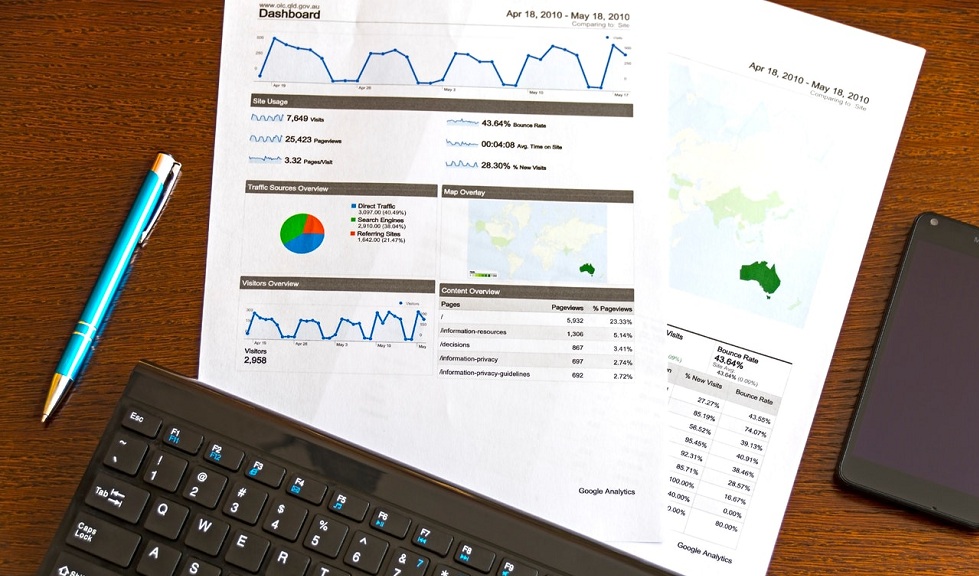 Google analytics is a web analytics service provided by Google developed for keeping marketers and business owners in mind. It tracks and reports website traffic currently. It is working as a separate tool in Google marketing platform brand. It provides an SDK (software development kit) that allows collection of data from IOS and Android app also called by the name Google analytics for Mobile apps.
Some great feature of Google analytics
1. Dashboard
It is one of the best features of Google analytics. It is useful in the situations like when your data is stored more than one place and you want to see it on regular intervals. You can take all that data on dashboard area from where you can glance at regular intervals. Apart from this Google analytics also provides you opportunity to create multiple dashboards from your Google analytics account.
With every new dashboard you can add many widgets that will help you in measuring the data. The best thing about Google analytic dashboard is that you can filter all your widgets updates on the basis of date. It is good when you want to review your statistical data regarding website traffic, goal completions and data regarding all other metrics you have chosen.
Reviewing the performance of your site gives you the regarding which keywords are ranking high and generating potential web traffic.
You can also check that did Google bot experiencing any crawl errors or not while going through your site.
It is also possible to check number of site linking to yours along with how many pages Google has indexed. In simple words you can do detail breakdown of your overall site performance.
2. Campaign tracking with Google analytics
Campaign tracking is the process by which you can identify how internet visitors discover your site. Use campaign tracking in Google Analytics to precisely track online advertising campaigns of your website.
You can track the data from both Google Ads generated campaigns and other advertising campaigns. Start campaign tracking by using UTM (urchin tracking module) for campaigns.
The main objective of UTMs is to send information to Google Analytics about from where your campaign traffic comes? And how that traffic reached to your website? For using all this advanced features you must have Google Analytics account and we will tell you that how you can create one? Let's get started:
Phase-1 Create a Google account
Yes it is essential before creating Google analytics account you should have Google account first. If you have then it's good. If you don't have then create it first by just type want to create Google account in search bar. You will get the link and now you can start making account.
In case you already have Google account with the services like G-mail, YouTube etc. Then you need to decide do you want to use same account for using the services of Google analytics or want separate account it's up to you.
Phase-2 Sign Up for Google Analytics
After getting the Google account you need to sign up for Google analytics.
Just type Google analytics in search bar and get on the Google analytics sign up page.
The moment Google analytic link in search results in case if you have Google account then it will ask your e-mail of already existing account.
In case you don't have Google account there is also an option below of creating a new one. Click on create new account option and follow the procedure of making an account.
Phase-3 Log in and start using service
The moment you get your Google account, log in it and you will be land on the page where you can sign up for Google analytics.
Just click up the Sign up button to start using the service.
Phase-4 Choose your tracking method
After clicking on sign up button you will enter in this phase where you have to select your tracking destination and choose your tracking method.
You will get the important code which will provide detailed information regarding the customers who visits your site.
Phase-5 Enter the basic information
After choosing the tracking method you will enter in Phase-5. Here you have to correctly set-up the web property, by accurately entering the basic information regarding the website.
Phase-6 Control and manage your sharing activities
After entering the basic information about your website, you will enter in Phase-6 which is about controlling sharing activities.
It means here you can control and manage your sharing activities. You can manage or control with whom you want to share your Google analytics data.
You have three options to Share:
Share it with other Google products only.
Share anonymously with Google and others.
Share with Google account specialists.
Phase-7 Accept the terms and conditions
Here, you need to click on "Get track ID button" placed at the bottom of the page. After clicking the "Get track ID button" a pop-up window will appear in front of you.
It has Google terms and conditions read it carefully and click on 'I accept' button.
Phase-8 You can track your webpage
After clicking I accept button you will enter in this phase where you will receive a tracking code.
You need to copy that tracking code and paste it to the page which you want to track.
Phase-9 Set-up your campaign goals
This is the last phase here, you need to place the tracking snippet before you header script is shown. Ensure that the code is entered correctly.
Your Google analytic account is now setup you will get the congratulations message.
Now you are free to set-up your campaign goals in your Google analytics.
Conclusion
By understanding above mentioned points we can say that Google analytics is boon to modern marketers and advertisers. By utilizing this they can even track the data of their competitors campaigns and every business should utilize this in order to make its advertising campaign bit hit. If you are looking for any kind of digital marketing services, kindly get in touch with us.
---