OFF-Page SEO: Everything you need to know
If you have come your way to read this article that simply means you want to know everything about OFF-Page SEO. Isn't it? So, yes guys, here you're going to read about OFF-page SEO. But before I talk about it let me give you a little spoiler alert here.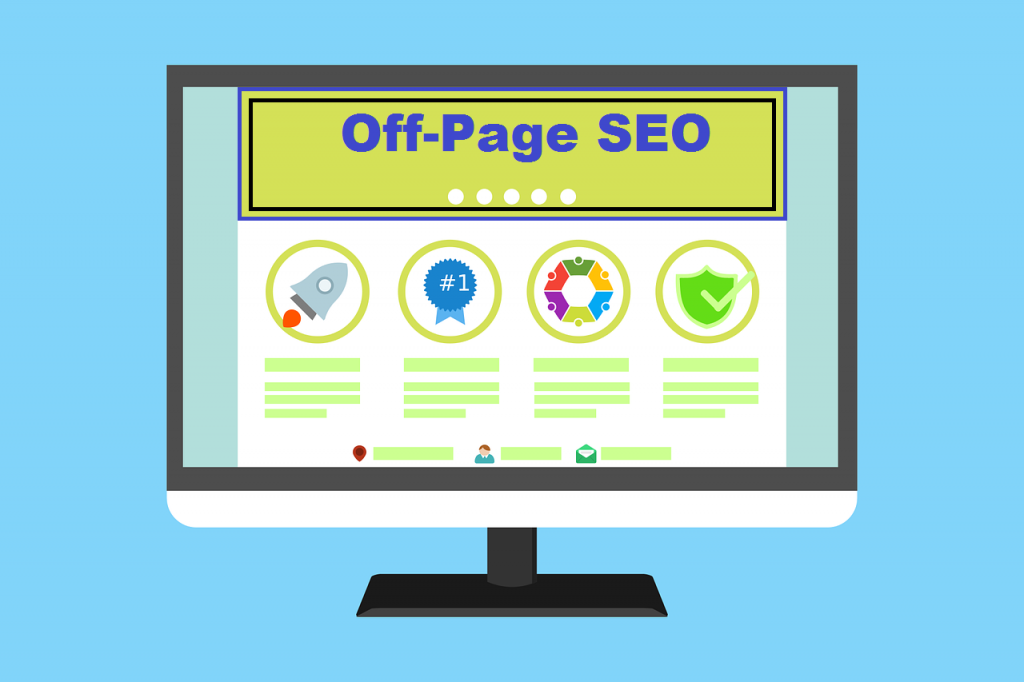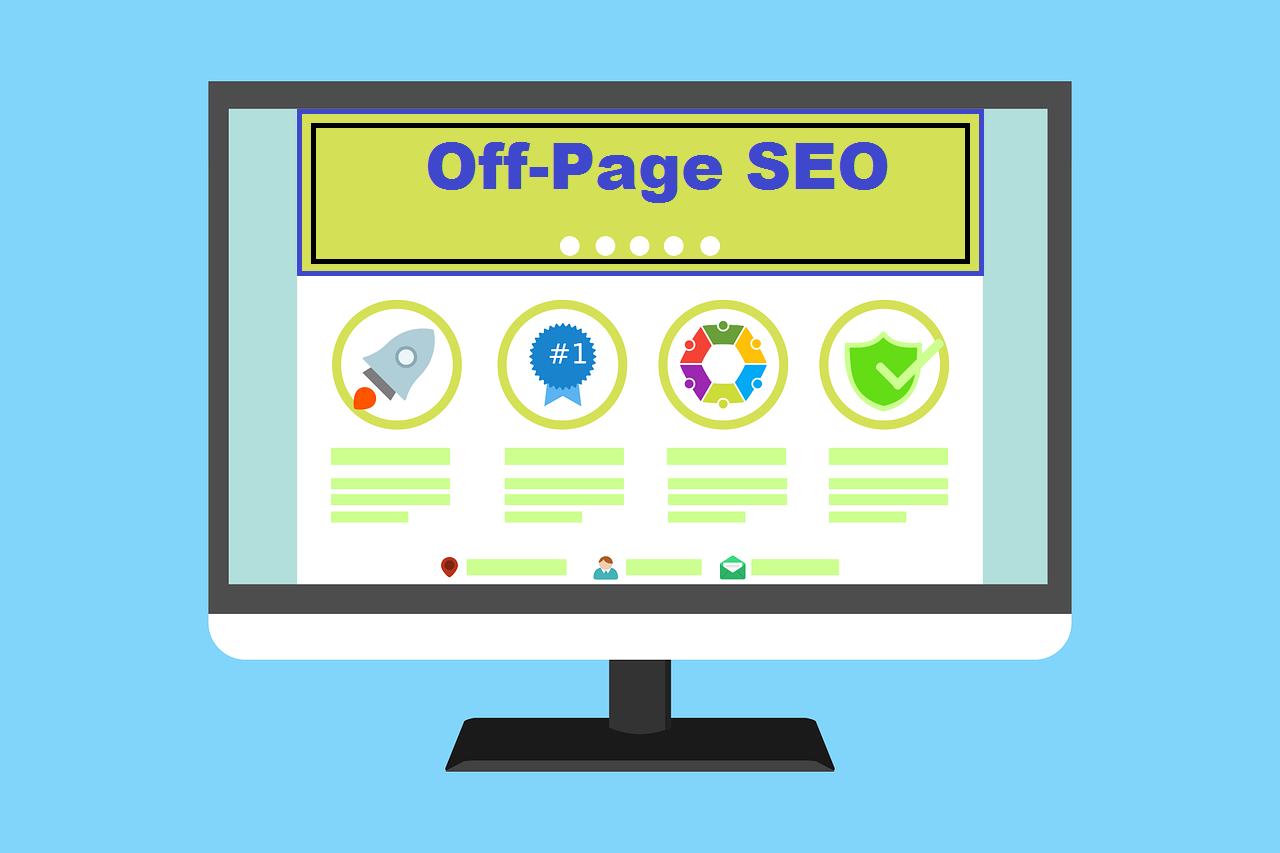 Off-Page SEO plays a significant role in website's search engine ranking. Once you step in digital marketing sector, you will have questions like 'how to generate traffic to website,' 'how to generate backlinks,' and 'how to get high ranking of website on first page of Google's SERP?' right. The only answer you get is Off-Page SEO. Having said that, I'm going to confabulate with Off-Page SEO concept to make it easier to understand for you.
Without much ado, let's start from scratch.
What do you exactly mean by Off-Page SEO (OPS)?
Off-Page SEO, also known as Off-Site SEO is a term you can use to describe collective activities one does outside website to generate backlinks, traffic, and ranking of site on Google. Other things may be secondary but the main motive of doing Off-Page SEO is to generate high quality, trustworthy, and relevant backlinks.
In fact, there are plenty of activities that come into Off-Page SEO.
A list of Off-Page SEO Activities
– Blogger outreach
– Forum posting and Q&A
– Blog commenting
– Broken-link building
– Document and image submission
– Wikipedia link submission
– Social bookmarking
– Business listing
– Profile creation
– Classified (paid or unpaid promotion)
– Bookmarking
Above are the major activities but there are minor one as well like article, press release, guest book, and so on.
Let's move further and talk about…
The Importance of Off-Page SEO for your website
By now you have understood the concept of Off-Page SEO, right. It's time to go little further on to the importance of it. Let me tell you that Google and other search engines take into consideration many factors to rank a particular website and mind you Off-Page SEO is one of them. No marketer or webmaster can rank site only by writing high-quality content on website. Unless you generate high quality backlinks linking back to your website, forget about generating traffic, ranking, and visibility.
Without a shadow of a doubt, optimizing website for Off-Page SEO is crucial part of digital marketing company in Mumbai. The company has indeed witnessed credibility, relevance, and popularity in their website. I would say that Off-Site SEO is crucial for building your business and increasing your revenue via certain practices to boost site authority, reputation, and search engine rankings.
Now I'm going to talk about the important factors which you need to take into consideration while doing Off-Site SEO. Read on to read know.
Crucial factors to consider when doing Off-Site SEO
Here are 4 important factors to take into account:
Domain Authority
Site Traffic
Link Type
Relevance
Let's talk about these factors one by one below:
1. Domain Authority (DA)
You may not be aware of but domain authority was created by Moz. Through DA you get to know the overview of your site's performance. So, when you do Off-Page SEO, make sure to consider domain authority. Why? Because it depicts the quality of your website. A high DA website will help you rank better in SERPs.
2. Site Traffic
Another important factor of OPS is site traffic. How do you generate traffic to the site? Through blogging, forum posting, social bookmarking, etc. But it's important to check the amount of traffic you're getting from a particular activity. How do you get to know it? Boom! There is a tool called SEO Meta in Click that you can add in a Chrome Extension. With this tool, you can check the traffic coming to your website.
3. Link Type
There are two types of links you must focus on including: dofollow link and no-follow links.
Dofollow link: This link helps improve the SEO performance. Basically dofollow link aids enhance a website's DA and improve keyword ranking. Let me also tell you that dofollow links are for Google.
Nofollow link: This link doesn't pass authority on to the website it is linking to. In fact, this link doesn't help with SEO performance.
4. Relevance
The most important aspect of link of Off-site SEO is to get relevance from DA sites. Here I mean to say that you can't get site relevancy from less authority DA sites. The site you're generating backlinks must be of higher domain authority to generate the relevancy. Also, any digital marketing company in Bangalore can't generate backlinks from a fashion website. It doesn't make any sense and won't generate any relevancy for your site as well. Remember one thing; excessive irrelevant backlinks can easily trigger algorithms for your website penalty. So, be aware of it!
If you're still reading this article, you're going to read about how you can generate backlinks to your website. But let me first tell you that..
Backlinks (relevant and high authority links) are crucial to drive traffic to your website and to get high ranking. Now look at below given tips:
Effective Tips to Generate High-Authority Backlinks
– Start writing lots of guest posts or guest posting
– Make sure to build good public rapport and relations with digital marketing industry leaders
– Discover broken links to generate backlinks from them
– Focus on creating high quality content
– Do blog and forum commenting
– Write testimonial on high domain authority websites
– Blogger reviews (but don't force blogger to write review for your site)
– Submit your site to feedback sites (submitting site for review basically)  
– Keep an eye on your competitors' activities
– .EDU resource pages (boost ranking and generate traffic)
There would be many more methods to generating backlinks to site but above mentioned are effective method for you.
Let's dig deeper and talk about the advantageous of Off-Page SEO.
Some advantageous of Off-Page SEO
These below listed benefits will help you formulate SEO strategy. Just read them below:
➥ Boost website ranking
One of the first advantages of Off-Site SEO is that it boosts your website rankings on Google's Search Engine Page Ranking (SERP). It simply means the higher you rank, the more traffic and visibility your site gets. Additionally, the high click-through rate you get is another thing. So, the relation is quite positive here.
➥ Generate trustworthiness
When you do relevant Off-Page SEO activity (no black hat SEO) then it helps you establish trust between your site visitors and brand. It's all about generating trust in visitors who visit your website.
➥ Enhance the PageRank
Here comes another advantage of Off-Page SEO. Let me clear you one thing here that PageRank is entirely different from SERP ranking. Google gives score to PageRank between 0 and 10 on grounds of plenty of metrics, which also includes overall page experience. In fact, the quality and number of links you have used play a great role in determining the PageRank of your site. Through Alexa you can check the PageRank.
➥ More exposure
There would not be a single shadow of doubt that through Off-Page SEO your website gets more exposure to get traffic, social media mentions, website visibility, and much more.
➥ Online branding
Through SEO-Page SEO, you basically focus on creating online presence of your brand in the market. If your brand doesn't have good brand presence in the market then you Off-Page SEO is one of the most advantageous thing for you.
Let's sum up
After reading this article, one can easily say that Off-Page SEO is one of the most crucial parts of running a website, gaining high ranking, traffic, visibility, backlinks, and brand authority of website across internet. I believe you have read the article by heart and learned how important Off-Page SEO is for your website. Yet again, if you're too busy with other works and don't have enough time to focus on Off-Site SEO. Don't worry at all!
Here at Curvearro, you can outsource SEO services at much reasonable prices and take your website to much higher level that you never thought before.
Liked this article? How about subscribing our website blog to get daily updates?
---