What is 360-degree communication in marketing?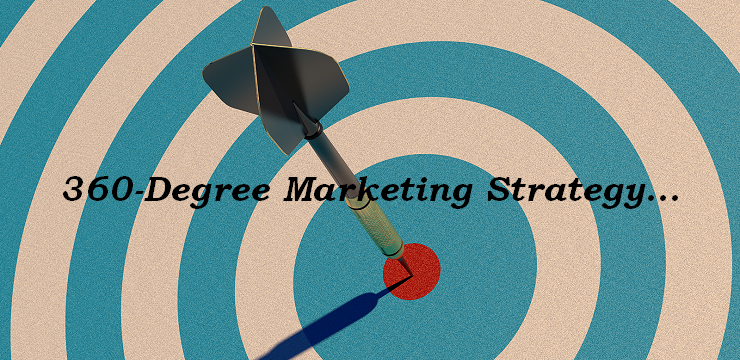 If you are reading this article, it means you want to know about 360 degree communication in marketing, right! Let's understand the example first – Jack is a person who gets to see soft drinks add everywhere. Whenever he turns on his TV he sees commercial soft drink add while surfing on the internet he also sees the same add also while walking on the road he sees the banner depicting the same add, moreover, on radio, newspaper, Facebook posts, and even on the supermarket shelves. Everywhere he goes, the same brand adds he gets to see.
So what kind of advertisement is this? Can you guess? You're right if your answer is a 360-degree advertisement. Do you want to know more about it? If yes continue reading this article.
What exactly the term 360 degree communication in marketing mean?
In very simple words, 360-degree communication is a type of online marketing. Basically, it is a combination of the best SEO practices and the best content for successful marketing. KPO (Knowledge Process Outsourcing) plays a significant role in it because it includes information research, analytical, technical skills, interpretations, as well as some judgmental decision making.
Moreover, providing 360-degree communication in the market means expanding the network of your audience and establishing effective communication with them. Basically, through print, in-store, digital and social media – customers will actually experience communication irrespective of where they are. So, 360-degree communication in marketing increases the chances of communication.
Let's now talk about the purpose of 360 degree marketing.
The sole purpose of 360 degree marketing
So the purpose of 360 communication marketing is that it provides the best marketing results to you. By utilizing the best marketing tools, you attain every possible thing from marketing. Specifically, 360-degree marketing does not involve any new marketing instead of fuller utilization of the most effective ones for the best productivity. Presently, 360-degree marketing is a very effective tool. Undoubtedly, huge competition is there in the market and industries providing fresh and most effective marketing applications can survive. Significantly, it helps in the outsourcing business over a large expanse.
Therefore, to expand your business, 360-degree communication is very effective for your marketing. Without it, you may not be able to target your audience.
Do you know about the elements of 360-degree marketing? If no, learn below.
Effective elements of 360 degree marketing
# Online communication is must
Online communication is the most crucial element of 360-degree marketing. However, there are various communication strategies present which enhance the popularity of your business. But using the Search Engine Optimization (SEO) technique you can reach a wider audience. This is a profitable method for your business.
# High visibility Via SEO and SEM
SEO and Search Engine Marketing can do a lot of wonder to your online business. So when you apply this strategy, you get maximum access to your customers. SEO increases the online visibility whereas SEM will fetch your site on the results page on Google. Thereby, both these tools will increase the performance of your marketing.
# Quality content is always king
A very famous adage goes like content is king but now it has to be changed a little but if the content has quality it will always be a king forever. There are many people who produce irrelevant and less quality content thinking that they will get traffic. But it is not like that. Effective marketing is all about providing relevant up-to-date and original content. Don't forget a well-organized content can do a miracle for your online business. Therefore, quality content is another important element of 360-degree communication marketing.
# PPC (Pay per Click)
The next 360-degree element you have is PPC. This element is very popular as it can access the productivity and popularity of your business. Basically, a website contains several ads on it which help you know how many times your product is viewed by counting the number of clicks made at it.
# Social networking
Yes, social networking is a significant element of 360-degree marketing. With this, you can reach out to several consumers from your contact. There are many social networking sites such as Facebook, Twitter, Instagram, etc. to get in touch with friends and associates. You can use this contact for a professional purpose later.
Guys, as a digital marketer you need a strong 360-degree marketing strategy. So how do you build an effective 360-degree communication strategy for your business? You don't know! Follow the points below.
How to form 360 degree digital marketing strategy?
If you want to succeed in digital marketing then it is important that you follow the 360-degree strategy in your marketing. Here are some points given below that will help you form up a strategy…
Firstly, think about which digital channels your target audience is using.
Where the audience most likely to spend their time online?
Know about the customer journey to your website
So once leads arrive on your inbox, how do you follow up and track them?
How will you get feedback from sales on whether the lead was good or bad?
So all these points are sufficient enough to make your 360 degree marketing strategy successful one.
Way forward
Finally, I would say a 360-degree marketing strategy is a buzzword in today's online world. To survive in this highly competitive world, it is important for marketers that they keep trying to implement effective strategies in their marketing business. And 360 degree is one such strategy that increases the efficiency of marketers by providing customers various channels for communication. Undoubtedly, without communication, your business will die. Therefore, 360-degree approach is an important inclusion in the modern business scenario.
So don't forget to follow 360 degree marketing tactic! For more interesting articles subscribe our website, till then keep reading and keep sharing.  
---