What do marketers need to know about Google Lens?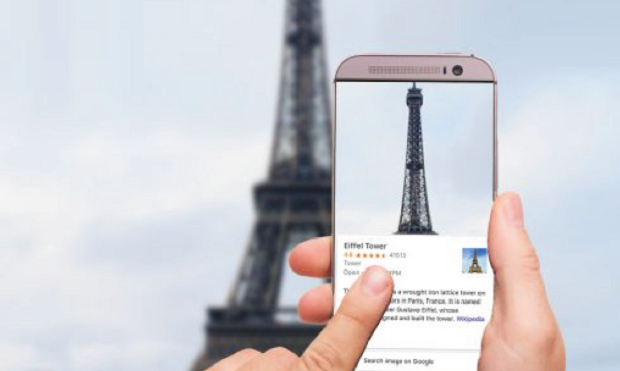 Google Lens – I hope this term is not anonymous to all the readers reading out this article. Well, it's a very common word 'Google Lens' which simply means the eyes of the Google-like the way we have. However, there is a big difference between biological eyes and the eyes Google has. So the lens Google has is made up of different technologies that show Google is adapting the famous technology called AI (Artificial Intelligence). Why Google introduced Google Lens? Well, guys, there is always a reason behind whatever or whenever Google changes or introduces new things. And I must tell you that it is really good technology, especially for marketers.
So as a marketer if you wanna grow in your sales and enhance your marketing business then you must know what exactly Google Lens is. There will be certain aspects which you need to know about it. So stay tuned with this article.
What is Google Lens?
As mentioned above, Google Lens is AI technology introduced in 2017 at Google I/O. Basically, it is an image recognition mobile app that helps you tell about an image, object, a landmark, or a product by scanning it through a lens. This is a great technology that allows users to discover and interact with the world around them through visuals.
Moreover, this technology is very helpful for both advertisers as well as customers because both can get connected with each other across Google products.
What does Google Lens mean for marketers?
After reading the definition of Google Lens, I hope you understood the gist of Google Lens. Well, if you want to understand it deeply then continue reading the following points given below.
The tech giant Google's AI-driven visual search app that is Google Lens provides new ways to connect with customers.
Nowadays, people easily get attracted by images or photos of any product and if the product photo is eye-catching then people are likely to buy that product. So here marketers understand that it can enhance your product image.
As a marketer, you can use a lot of images on your website, especially for e-commerce. It increases your chances of being 'matched' by Google correctly when someone uses Google Lens.
Always make sure you optimize search results for that you need to make your metadata detailed and accurate enough so that users can find your image attractive. You can use descriptive alt tags, captions, and surrounding text content on your images.
If you want your image to be scanned by Google Lens then make sure your image file data shows up in the results. Try to use a descriptive image filename, and pay attention to image dimension and size.
Read what Google's SEO, Sundar Pichai says about Google Lens, he said, "Google Lens is a set of vision-based computing capabilities that can understand what you're looking at and help you take action based on what you are looking at."
Summing up!
Google Lens is a powerful app that enhances the user experience when using this app. As a marketer, it's your duty to make your product images attractive and eye-catching which can be easily found by your audience. Here it adds glory in your marketing which enables people to easily interact with your product through an image. So Google Lens is a great app that is good for both consumers as well as marketers as it keeps improving the user experience and increases the chances to generate more sales leads.
For more informative articles get in touch with us till then keep reading and keep sharing.
---