What are the ways to check Google Search results for different locations?
Google never produces the same result for the same query you search. Do you agree? Whether you do agree or not, but the truth is Google never gives the same result for the query performed in different places. For example, a person is looking to 'buy a car' in India will see different suggestions than someone using the same query in New York. Therefore, there is no secret that the same query will often produce different search results in different locations. Guys, you must know that location is the significant SERP modifier that helps you be on the top of Google. How does it impact SEO and user's query, this is the main question? As a digital marketer, you must know that locations do impact the queries of users. And to be in the digital race, make sure you know the ways to check Google search results for different locations.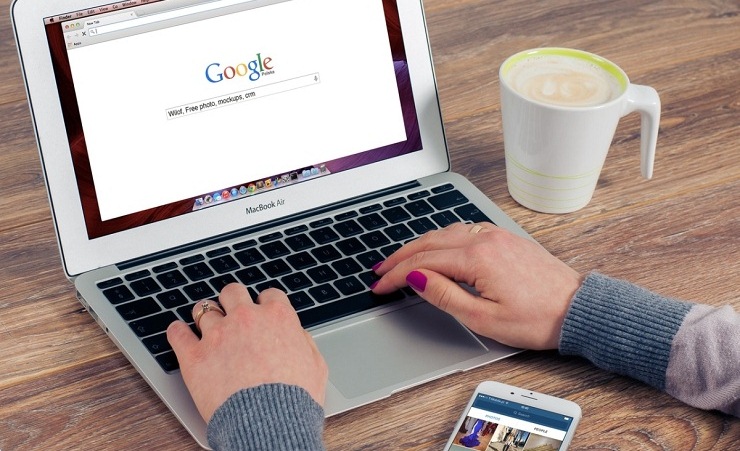 So, in today's post, we will dig deeper into the ways to check Google search results for different locations.
SearchGnext features Curvearro as a top leading company in 2020. Consult us to avail our digital marketing services.
Are you all set to learn? If yes, just make a fresh start now.
Cut through the Google Search results for different locations below
Enlisted methods will help you check the query of your intended users for different countries.
1. Check Country-Specific SERPs
The first way to check Google search results is for international brands that target multiple countries. To perform this search, you have two methods to follow –
# Alter your Google Search Setting
Here you can tell Google that your country differs from the automatically detected one. Basically, you need to go to Search Settings and adjusting your search region there.
# Use a VPN or a Proxy
The second method within a country-specific location is using a VPN or a Proxy service like Private Internet Access or similar.
When you track search presence on a country level, it will help you –
Examine search performance for non-geo-sensitive queries. It will show you some disparity nationwide; such terms tend to generate the same search results worldwide.
Track the setup for your multilingual website to check whether the right country and language page versions are indexed and served for each region.
2. City Level Search SERPs Query
The second method is checking the Google search result for city-level search queries. Well, the city-level plays an important role when monitoring a local business. It is a business that operates within a specific service area or having a brick or mortar store for its customers to visit. This method includes few ways to perform search query –
# Include a '&near=cityname' Parameter to your Google URL
This manual method lets you pull all SERPs near a certain location. There are many webmasters who claim that this method is unreliable as the results often deliver for a larger city nearby.
# Use of Google Ads Preview Tool
Another method is using Ad Preview and Diagnosis Tool in Google Ads. Not only it reproduces geopositions, but also uses devices like Mobile, tablet, desktop, etc. This is very effective as it can work for any keyword irrespective of it is there in your ad campaign or not.
Tracking search results for any specific city allows you to –
Track organic positions which don't easily fluctuate much in a particular city.
Track local packs and map rankings for less competitive industries. There will see fewer competitors to generate much SERP.
3. Check the SERPs for a Specific Street Address
This is the last method in the list here. This is the most effective method for marketers who do SEO for small businesses with brick-and-mortar locations. Here you need to monitor your 'street' presence, figure out your current competitors, and slowly expand your area of influence in SERPs. Methods you need to follow –
# Setting up Custom Latitude & Longitude in Chrome
Google Chrome allows you to load pages across the world by specifying the exact geo-coordinates. For this, you must use Developer Tools and click the three-tools in the bottom left corner. Now pick the Sensor options and simply paste the geo-coordinates you have already copied from Goole Maps.
# Make use of Valentin App
Another method to use the same task is using Valentin App. It actually converts the street address you entered into geo-coordinates and passes them along to Google.
Localizing the SERPs on a street level allows you to –
Observe how visible your business is in various parts of the city or town.
See how far from the physical location the business appears in the local pack. You can then monitor your ranking coverage area expands over the SEO campaigns.
Final words
So what you learned from this article? One thing is clear that if you want to reach your intended users in Google search results, then you must know which version of Google search they prefer. Above I have method three methods which you can follow to search results for different locations.
For searching and tracking multiple locations, know our work, and consult us. Subscribe to our website for other interesting articles.
---