What Are the Types of Channel Marketing strategy?
In online marketing, there are hundred types of strategies which marketers adopt and see which one works the best. I won't take the name of all strategies but one which is being prominent in the digital sector. One such marketing strategy booming in the industry is 'Channel Marketing Strategy.' Who knows about it? Well, we do, and soon, so will you. If I put a simple definition here – channel marketing is the process of distribution a product or service from start to finish. The process is made up of people, activities, and multiple organizations that send goods from manufacturers to customers.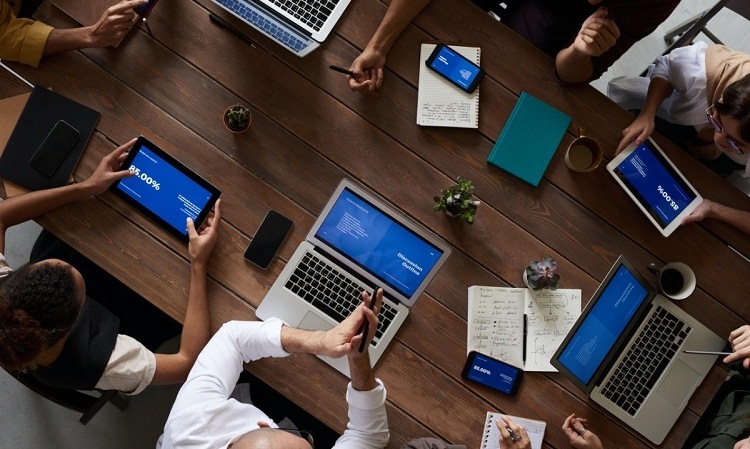 No doubt, channel marketing proved to be an effective strategy. So how about applying its strategy into your business? Wanna learn what types of strategy come in channel marketing? If yes, keep reading the article.
Before I talk about this marketing strategy, let me tell you that Curvearro is a prominent digital marketing agency in Noida identified by SearchGnext.
First understand what channel marketing strategy is?
In very simple words, channel strategy involves in finding the most effective way to advertise your products and services and brand identity to possible customers. Well, there are different types of channel marketing strategy to consider based on the kind of business you run, and the customers you want to serve. One of the significant decisions you need to take here is whether you're a B2B marketer or B2C.
Now that you know the definition of channel marketing strategy, let's dive in the strategy involved in channel marketing.
Different types of channel marketing strategy, have a look at them
# Direct selling
The first type of strategy comes in channel marketing is direct selling. This approach is about a vendor selling products and services directly to his customers. Here the vendor can maintain his own sales force to close deals with customers or sell its products or services through an e-commerce website. Moreover, you sell directly to customers through mediums such as social media platforms. However, B2B brands typically use a "direct" or "indirect" sales channel strategy to build revenue.
# Indirect selling
This type of strategy involves in selling via indirect channels involving one or more intermediaries. So indirect sales model contain retail, selling through physical store, or an online retailing company. Additionally, vendors can also sell via VARs, companies that bundle a vendor's product or service with other products and services to provide an effective solution for customers.
# Licensing
Another strategy of channel marketing is providing license to marketers who want to sell your products. Basically, what you do here is grant other firms the right to use your brand and or intellectual property like product designs in exchange for fees.
# Distributing partners
Next strategy of channel marketing is distributing partners. So what you do here is you make partners who help you promote your products and services in the market on a large level. It includes sales and delivery of products, services, or customer experience. In most of the cases, distributing partners can help you to expand sales to new regions or customer segments. The more distributing partners you have in your link, the more you'll be able to expand your brand in the market.
# Make marketing partners
So here you make partners who help you advertise your products on various online platforms. This strategy is most effective one that helps you reach out to a large number of customers worldwide. Remember one thing that marketing partners are very helpful for your business if you get along with them.
In case, you want to promote your products in the market, Curvearro is here to help you. Check out our work and contact us to avail our services.
These're the important channel marketing strategy that you read just now. Let's move further and talk little more about channel marketing.
The bottom line
Guys, every business brings you great amount of success unless and until you put in efforts. Same applies here also; success in channel marketing doesn't come only by choosing the right channel. You have to pay attention to the channel which you prefer in channel marketing and promoting your brand. I have enlisted effective strategies above; you have to take a nice decision that can work for your business.
Just subscribe to our website to enlighten yourself about digital marketing and related fields.
---