What are the limitations of social media marketing, how to recover?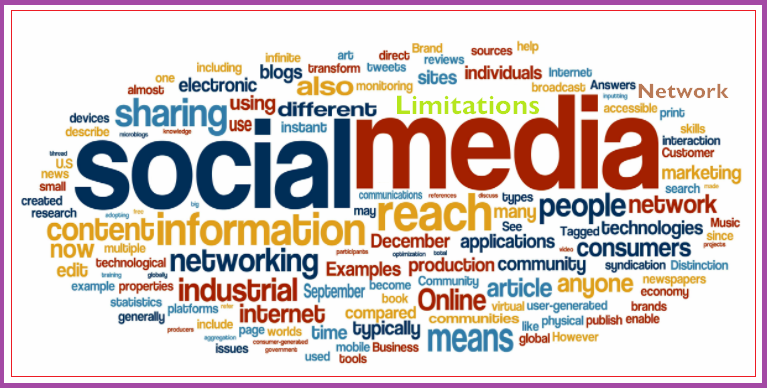 Social media – one of the buzz word in digital marketing. Today, businesses and marketers are utilizing social media platforms to boost their marketing in this digital world. The shift from traditional marketing to digital marketing can be seen clearly throughout the past decade. The main focus of marketers is to get customers to their business. And the majority of customers are only found on social media. According to data, more than half (52%) of companies say social media has helped increase their revenue and sales and this number is expected to increase.
But the thing is social media is becoming a complicated part of a business's marketing strategy. It is because there are many limitations of the social media marketing that marketers face today.
Therefore, in this article, I am going to share some of the social media limitations and solutions to overcome them. Keep reading the article.
The common social media marketing limitations and solutions
#Time consuming
Everyone likes to invest time in something that can give them result in 2-3 days. And if we look at social media marketing then this takes a lot of time to give you results. Yes, guys, social media marketing is a very time-consuming process. Here you have to post frequently and interact with the people because social media is all about online interaction with your target audience. All this takes a lot of productive time to invest in. So how do you overcome this limitation? Follow the solution below.
Solution: To save time on social media marketing, try to check the best times for social media postings. You just need to simply go to check the insights of social media marketing. Furthermore, schedule your time post when most of your audience is online. In my previous article I already mentioned the best time to post on various social media. For detailed information read the article Best time to share anything on Social Media.
#Risk of negative comment
This is the most common limitation that marketers face. When you use social media platforms like Facebook, Instagram, LinkedIn, Twitter or any other for your products or services then people get direct access to post their views. Therefore, you have an equal probability of getting both positive and negative comments. Your competitors can also post negative comments to step ahead of you in the market. Negative comments can destroy the reputation of your business. How do you decrease the impact of negative comments? Read below.
Solution: First of all be careful with the content you post. Establish a commenting policy as it will help you moderate comments. Don't approve offensive comments on your website. Moreover, as an operator, you can always delete the negative and offensive comments.
#Low Return on Investment
The biggest aim of every marketer becomes the limitation in social media marketing. Yes guys, the ROI you get from social media is one of the lowest in the online marketing strategies. You need to put in extra effort, time and money to make things really work. If you don't get engaged with your followers on a regular basis then the number will decrease and you will yield less ROI.
Solution: To yield good ROI from social media, you must be aware of the particular group of people who can visit your business. You gain ROI only when your social presence is well-organize and people are aware of your brand.
#Hacker's threat
If you're in digital marketing then you will find hackers everywhere. Hacking is a very serious issue. Hackers usually break into accounts and steal your data, information and other documents that are important for anyone. If hackers break into your social media account, your data might get lost and the website can shut down by them. What precautions you should take here?
Solution: If you feel like your account got hacked then you can consult a professional website developer or eCommerce development company to install firewalls and anti-hacking mechanisms on your website.
The bottom line
Social media marketing is the most preferred marketing in the digital world. This platform is most used because everyone whether you're a consumer or a producer, or marketer, you all use social media. And more than half of world's population uses social media. Therefore it becomes easy to attract customers through social media. But there are some limitations as well which you have already read above. Make sure to follow the solutions to get rid of the social media marketing limitations.
For more informative articles get in touch with us till then keep reading and Happy marketing!!!
---