How to get positive customer reviews for your business?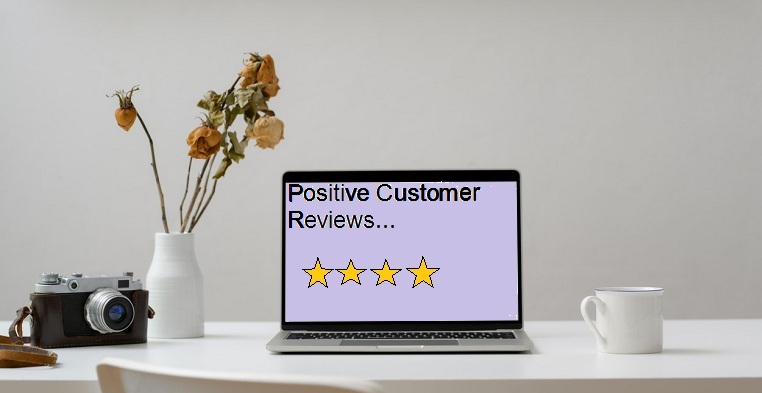 Nowadays, it is very common for digital marketers to encounter an online negative reviews about their brand. As a digital marketer, have you ever thought why do you get negative reviews? May be you don't provide quality products, or quality services, or unable to solve customer queries, or fail to maintain good customer relationship, etc. A reason could be anything but you just can't afford to get a negative reviews about your online business. It tend to destroy your online reputation and you can't take a risk. So what should you do in such case? You can get positive customer reviews for your business but how? This is what you're thinking.
Hi folks, in this article, I'm going to share some of the best tips to gain positive customer reviews for your business. Let's get started now.
Powerful tips to gain positive customer reviews for business.
– Always ask customers for reviews
As a businessman, you must train your employees to ask customers for reviews. You must know whether your customers are happy with your service/product or not. A happy customer will always write a positive review about your business. So try to enhance your customer experience and encourage them for reviews.
– Reward your customers for the review
I know in this busy schedule no one has time to even write a review because everyone is finding a balance between their work and home life. So in this case, you can offer a small incentive or reward to your customers for writing a positive review may be this is a kind of motivation which is needed. The reward might be a free product or regular giveaway.
– Send review request emails
Once your customer has made a purchase from you, at the right time you can send them email for review about your product and service purchased by them. Sometimes customers don't review your products because they don't know where to write a review so when you send them email with review link they will simply tap on the link and write a review for you.
– Conduct or host an event
Conducting an event for your customers means you are creating more value for your customers beyond the products or services you sell. In the event, you can talk about your products and services and ask your customers to review about your online business. This is the best way to get positive reviews from a large gathering.
– Try to reply negative reviews
Negative reviews can harm your online reputation in the market. If you see any negative review from a customer who has had bad experience, first of all you can thank them for their feedback and then apologize with politely. After that you can provide them a satisfactory solution. Here the key is to act immediately to convert the negative review into a positive one.
The final words
I want to tell every digital marketer that without your customers you're nothing, your business might be shut down if you have no customers. So always respect their opinion irrespective of positive or negative. Make sure you reward positive reviews and try to solve the problems of those customers who had bad experience with your product or services. Above I have shared the best tips to gain positive feedback from customers, utilize those in your marketing strategy and then see the magic.
Kindly comment below to let us know how you find this article. For more articles get in touch with us, till then keep reading.
---