Google Ads Policy updated for sensitive events content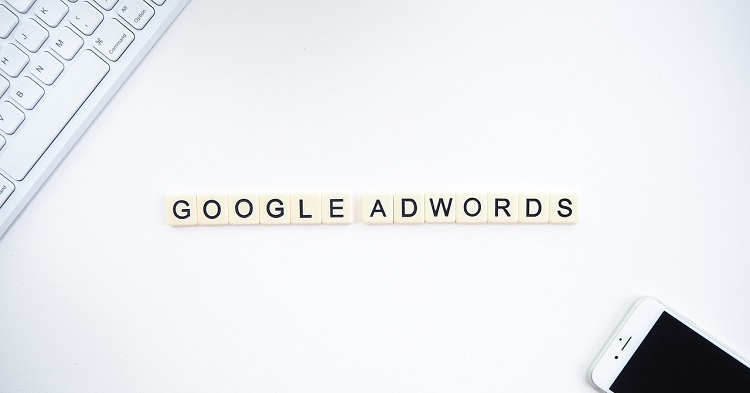 Almost 2.3 million searches are performed on Google every second. And the majority of search results contain Google ads. Now Google ads is the best-paid advertisement platform that appears in search results on Google. For digital marketers, Google ads is an effective way to drive relevant and qualified traffic to their website. Through Google ads, marketers earn a lot. But there are some marketers who not abide by Google ads policies and earn profit by showcasing sensitive events. Let me tell you as per Google, depicting sensitive events is not a good idea and might close your ads account.
Why I am saying so is because recently Google updated its advertisement policies for sensitive event content appearing on Google. If you are one such marketer who also shows sensitive events via Google Ads then this article is for you.
Are you gear up to know about Google ads updated policies for sensitive content? Let's make a start.
Google disallowed marketer making profit with sensitive content
In the starting days of the September month, Google updated its Google Ads policies for sensitive content. The updated policy prohibits ads that potentially profit from a sensitive event and ads that claim victims of a sensitive event were responsible for their own tragedy. Moreover, marketers who up till now make a profit from sensitive events will no longer do so. If you do, your ads will be prohibited by Google thereby you will witness tragedy happening with you.
When will new policy come into force? The new ads policy goes into effect on October 1, 2020.
Let's move a litter further and talk about the sensitive events which Google prohibiting.
Google's list of sensitive events which marketers can't use to make money
Any kind of illegal activity performing on Google is not allowed. So how come marketers can use sensitive events to make a profit. Here Google makes a list of events that marketers should not use. The sensitive events with significant social, cultural, or political impact are natural disasters, terrorism, civil emergencies, public health emergencies, conflict, mass acts of violence, and related activities.
Many marketers use keywords related to sensitive events and drive additional traffic to their site. Google detects such practice and prohibits it.
What Google has to say on this?
Google says ads that claim victims of a sensitive event were responsible for their own tragedy or similar instances of victim-blaming. So ads that claim victims from sensitive events don't deserve any kind of remedy or support. Google also prohibits the sale of products & services like personal protective equipment which are insufficient for the demand during the sensitive event.
Google Ads updated policy during Coronavirus pandemic
We all know the impact of coronavirus disease is growing with each passing day. Likewise, advertisers and marketers are also growing the production of masks, hand sanitizers, and gloves. Here Google asks advertisers to follow the updated Google Ads policies because coronavirus is also a part of sensitive content. And Google prohibits any content that seeks to capitalize on the pandemic, or lacks responsible sensitivity towards this global health crisis.
In March 2020, Google clarified that any 'public health emergency' will be treated as a sensitive event.
In June 2020, Google restricted the ads on the sale of masks that may be vital for healthcare workers during the coronavirus disease outbreak. This was the reason Google enforced the temporary restrictions on masks that are vital for healthcare workers during the COVID-19 response. It prevented advertising that was capitalizing on coronavirus disease. This decision was taken to prevent global supply shortages on products that are essential to tackle COVID-19 global disease.
What type of ads Google allowed to appear in search results? Guys Google said it will allow (has allowed) advertisements for the sale of masks solely made of cloth. And masks that contain extra features will be restricted.
Eligibility required serving Coronavirus disease related ads
Google has some policies for advertisers who wish to display ads related to Coronavirus disease. Here is the list of people who can display their ads on Google related to COVID-19:
Government organization
Non-governmental organization
Healthcare providers
Verified election ads advertisers
Intergovernmental organizations
The managed private sector accounts with a history of policy compliance who wish to get relevant information out to the public.
Guys let me tell you that this policy Google updated in July and still evaluating policies for sensitive ad content in more advertising in future.
Google ensures the privacy of its users
By introducing the policy of Google advertisement, Google ensures the privacy and safety of its users by continuing to prohibit audience targeting on Coronavirus disease. Also, related content based on personalized ads policy. I would say this is a great step of Google for securing the user's privacy and providing them a better user experience.
How will advertisers get to know whether their ads are policy compliant or not?
No doubt, there would be many advertisers who have this question in mind that how they will get to know if their ads are policy compliant or not. Here Google says that you need to ensure that your ads are policy complaints including Google Ads policies. If you advertise beyond these policies or sensitive content violating these policies then it will be removed immediately.
The bottom line
Google Ads is a great platform for advertisers to showcase their ads on Google. But not abiding the policies of Google ads will result in penalizing your ads content. Make sure you follow each and every rule of Google ads and don't advertise sensitive content. Following Google policies will help you stay loyal in Google's eyes. Therefore, never try to provoke Google to penalize your ads by not following its privacy policy. Also, the new ad policy will come into force on October 1, 2020.
To keep yourself updated, subscribe our website, till then keep reading and keep waiting.
---