Everything you need to know about Offensive Marketing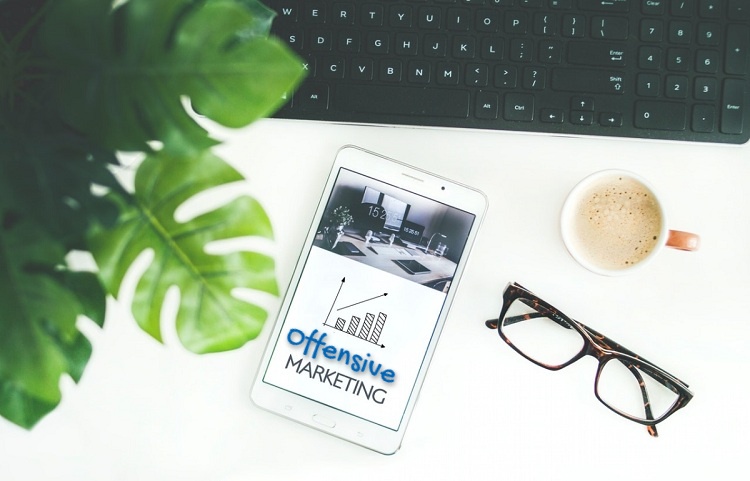 Presently, the competition in the market is at peak. Every business seems be in a rack race and wanting to go ahead of their competitor. To get success in business, what marketers usually do is they demean, disgrace, and criticize their competitors' products & services. Isn't it? If not everyone, but majority of people follow this approach as a marketing strategy. And this approach is known as offensive marketing. You shouldn't find it shocking if you're into marketing sector because knowingly and unknowingly, you would be following this approach. The matter could be different for those who don't know about it. But you shouldn't be worrying about it as this article will talk everything about offensive marketing.
Let me tell you that Curvearro is recognized by SearchGnext as best digital marketing company in Pune.
Now start from scratch about Offensive Marketing and that is…
The simple concept of offensive marketing
What exactly offensive marketing is? This question is of most of you, right? Let me put it in very simple and concise words, offensive marketing is a market approach or a strategy that brands use to attack the weakness of their competitors while highlighting their own strengths. So you can say that any company competing directly with another company is likely to utilize an offensive marketing strategy.
In concern with marketing, an offensive marketing strategy is designed to obtain key customers, high market segments, or high loyalty market segment.
Do you know how offensive marketing campaign conducts? And what marketers talk about there? Keeping reading below, you will get an answer.
In offensive marketing campaign, marketers talk about-
How their products are superior to their competitors' in terms of quality?
How healthy their products are for customers and how can services benefit them?
As a brand, how they offer more to audience as compared to their competitors.
Ensure to connect with the customer community on a more personal level.
Well, the idea of this marketing could be to reach out to customers who already prefer competitors' products. Sometimes, customers also get confused as to which brand's product to purchase or go with in the future.
In fact, political campaigns are the best example of how offensive marketing works in any business.
Let's take a step forward and talk more strategic approach of offensive marketing.
How offensive marketing strategy works?
I wouldn't say that offensive marketing is simple or easy to run strategy. You know why? Because it is a tricky business initiative wherein a company needs to convey the charisma of its products effectively and also needs to perceive the strengths as well as weaknesses of their competitors' products.
Follow the below given tips to make a powerful campaigns-
First of all, you must know the pros and cons of your competitors. While creating a campaign, your competitors' products pros must be neglected while talking about its negatives.
As a company, you must keep an eye on the fluctuations during the campaign within your market.
To analyse the strategy of your campaign, you should closely monitor the offensive marketing campaign and records the review of the customers while conducting surveys.
These are effective some which you just read about the strategy of offensive marketing. Just apply in your business and see the results.
As a marketer, when should you invest in offensive marketing?
Knowing the answer to this question is crucial for you. Why I am saying so is because you just can't randomly work on this strategy without knowing when you need it the most. Well, investing in offensive marketing depends on the various market conditions which lead firms to increase this activity. For example, attracting new customers, or enhance defensive relationship building to retain current customers.
Here are some reason which helps you invest in offensive marketing as per your needs and requirements-
When you want to adopt new technology and apply it to provide structure for supply chain.
When your focus is on developing brand or product of your company.
To control quality of the product, and maintain social impact amongst customers in the market.
Also when you want to create the sense of urgency of your product in the market to drive more sales leads.
And many more.
All the above points indicate that offensive marketing strategy is worth using if you have these perceptions in mind. As per the survey, 196 manufacturing companies show that technology adoption propensity and competitive intensity are associated with greater investment in offensive marketing activities.
The bottom line
This was all about offensive marketing that you completed reading now. I hope this article is useful to you. Well, offensive marketing is an effective way to catch the attention of your customers and generate more sales leads. But following the wrong strategy can hurt your offline and online marketing campaign and its performance in real time. Make sure to follow the right strategy and let us know your views on offensive marketing in the comment box below.
If you want any kind of service related to digital marketing then have a look at our work and contact us.
Don't forget to subscribe to our website to read more articles on online marketing.
---