Do you know about vertical marketing?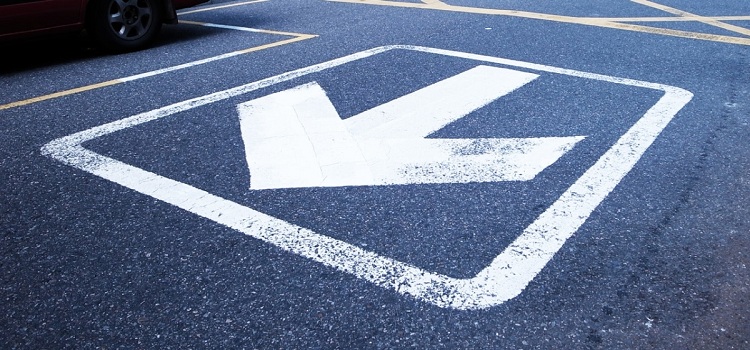 Before you get into any business, the very first decision you make is who you're going to market your products and services to, right. In fact, choosing your target market is a large and complicated process. You need to look at everything from demographics to psychology to determine who is likely to purchase your products. Well, it seems to be a herculean task but it all can start with a much simpler decision. And the decision is to use a vertical marketing system. Have you ever heard about it? If no, then this article is for you. Here you will learn everything about vertical marketing.
Let's now get started. I will start from scratch.
What is the concept of vertical marketing?
Put simply, vertical marketing is a market encompassing a group of companies and customers that are all interconnected around a specific niche. To put it another way, vertical markets are a group of companies focusing on a specific niche. In this system, the main members of a distribution channel – producer, wholesaler, and retailer – work together as a unified group in order to meet consumers' requirements and needs.
In fact, vertical market businesses have the benefits of targeting a narrower customer base. Let me tell you that vertical market is the opposite of horizontal markets that sell their products and services across multiple industries.
What sort of companies use Vertical Marketing?
Now that you have a fair idea of what vertical marketing is, it's time to know what kind of companies use this kind of marketing in their business. So guys, the companies that make highly specialized products often use vertical marketing to appeal to their narrow target demographics. You can say that companies use this strategy to create target demographics for a product that struggles to appeal to a wider audience.
So if you are one such company that struggle to market products to wider audience then vertical marketing is the right fit for you.
Contact Curvearro that is a leading digital marketing company in Gurgaon recognized by SearchGnext in 2020.
Let's take a step further and talk about the purpose of vertical marketing.
The purpose of vertical marketing system
If you plan to step into vertical marketing then you must know the purpose of it. As I already told you that it is a method of identifying your business as a niche specialist. As a vertical marketer, you present yourself as the ultimate specialist for a specific niche. For creating a specific niche, you need a very refined process of creating, marketing, and distributing your products.
So you can say that the purpose of vertical marketing is to target a specific audience based on the product you advertise in the market.
Let me now talk about the benefits of vertical marketing. Continue reading the article below.
Worth knowing the benefits of vertical marketing
Every business has its pros and cons, so has vertical marketing. Below mentioned are the benefits of it which you must know.
# Helps in developing new ideas
The first benefit of vertical marketing is that it helps you develop new ideas for your business. Your specialized focus can make it easier to learn more about your space with insights from specific customers. And this is how you come up with new and innovative ideas for your products and services. This type of marketing delivers the most ground-breaking solutions for your business.
# Better distribution and business development
If you are following vertical marketing strategy then you can take advantage of this system that can help you distribute your products and grow your presence in the market. It simply means that your audience will not be restricted as you will have multiple methods of reaching new, niche customers.
# Enhance brand recognition
When you focus on particular audience and industries, you have more chances to improve your brand recognition in the market. Moreover, you can develop your brand appearance as an expert in delivering the unique needs of your customers. Let me tell you that people with vertical marketing are able to target the most profitable customers.
# Creates more effective sales messages
While following the strategy, you are able to know the ins and outs of your business. By knowing this, you can easily create more effective marketing material for your business. Not only you earn the trust of your customers, but also display a clear understanding of your customer's needs. And this is how you are able to differentiate yourself from your competitors.
How do you get started with vertical marketing strategy?
So do you want to apply vertical marketing strategy into your business? If yes, follow the strategies below.
1. Always do the right research first
The first step in getting started with vertical marketing is to do the right research. As you know that this is all about finding the right audience and refining your messages, tone of voice, and marketing assets to fulfil their needs and requirements. You have to think about who your target audience is and whom you want to target.
2. Now build your content strategy
While doing research, it is mandatory for you to build content strategy side by side. This is important step for you to build vertical marketing strategy. You need to craft a content plan that's going to connect you with your targeted audience. Must remember, the aim should be to develop the most impactful, authentic, eye-catching, and appealing content for your business.
3. Enhance your visibility in the market
The final step is to work on the visibility of your brand in the market. Once the research and content strategy is done, make sure to work on getting yourself visible in the market. This is the way through which you can connect with distributors, and other groups in your space to determine how you plan to grow your presence on both online and offline marketing channels.
If you want any kind of services related to digital marketing, then don't forget to consult us. You can check our work.
The final words
We have come to the end of this article. I hope now you got to know that vertical marketing is a strategy for connecting your brand with a particular target audience. Though this type of marketing is a little harder to implement than any other type of marketing, the right strategy can always work wonder.
Kindly comment below to let us know how you find this article. For more interesting articles subscribe our website, till then keep reading and keep sharing.
---