5 best software to detect click fraud.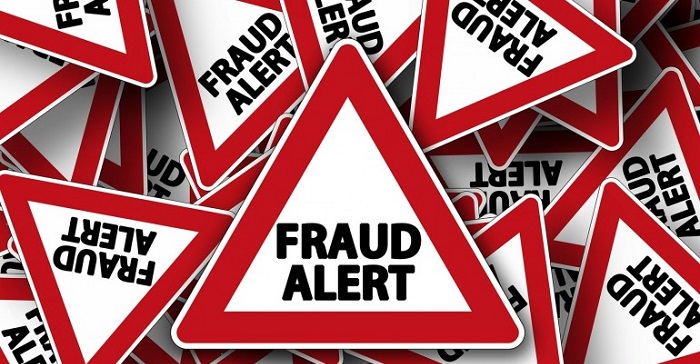 No matter how dynamic and innovative digital marketing can be, it will always be surrounded by fraud activities. One such fraudulent activity is "Click fraud" which is the most concerning issue of PPC (Pay per Click) industry. In the past few years, click fraud rates have been increasing remarkably and now have become the most serious issues for advertisers. Let me tell you that click fraud most draining activity resulting in loss of thousands of dollars. And this loss undoubtedly undermines the ROI of advertising budgets. Now the question is how to detect this click fraud and save the business from losing invaluable ad budget? With click fraud detecting software, yes guys, with the software you can save your business from losing ROI.
Folks, in this article, I will enlist 5 best software to detect click fraud but before I talk about it let me discuss the concept of Click Fraud first.
What exactly Click Fraud is?
As the name itself says fraud – a click fraud is basically a kind of black-hat SEO technique of false buildup in the number of clicks on a PPC ad. According to Google, these are "invalid clicks" that occur when a paid ad is clicked consistently to drain the entire budget from the advertisers.
Two primary reasons for doing click frauds
When advertisers try to win over competitors by draining their ad budget and increasing their cost per click (CPC) and end their budget capital as early in the day as possible.
When advertisers want to generate a great amount of revenue generation for their site and this they do by frequently clicking on the ads displayed on their website.
Now let's make a move and learn the click fraud detective software.
The best 5 preventive software to detect click fraud
1. ClickGUARD
This software I personally like because as the name suggests it guards your AdWords accounts against all types of unwanted ad clicks. It enables online advertisers to verify and control their paid traffic and protect them from wasteful ad clicks. It is one of the most used software which provides the world's most advanced intelligent click fraud prevention platform and service to businesses seeking to prevent losses to non-profitable resource-draining clicks.
Furthermore, this software is suitable for enterprise business and advertising agencies. Its monthly pricing plan starts from $39.00.
2. PPC Protect
This is one of the awards winning automated software to stop click fraud immediately and protects your future campaigns. The solution which this software provides is simple: it stops fraudsters from clicking your ads by using its unique proprietary algorithm that actively blocks suspicious clicks and known fraudsters. It can quickly determine whether the click is genuine or fraud. This software is suitable for Up to $2,500 Ad Spend and its monthly pricing plan starts from $29.00.
3. Fraudhunt
Fraudhunt – the name itself says it helps you hunt which click is genuine or which one is a fraud. This is high-tech click fraud software specially designed for e-commerce and ad networks. This is ML-powered software that offers you real-time scoring, traffic quality control, deep user analysis, bad action detection, and many other useful detection features. Moreover, the monthly pricing plan of Fraudhunt starts from $25.00.
4. TrafficGUARD
Traffic guard is real-time fraud prevention software that keeps your traffic clean, increases reach, and drives return on ad spend. It automatically blocks malicious IPs and devices from seeing your ads. This software is trusted by world-leading advertisers agencies, and ad networks to protect their d spend and help them grow. This software is suitable for small and medium AdWords accounts. However, its monthly pricing plan starts from $45.80.
5. ClickReport
ClickReport is a state of the art click fraud prevention service. This software is designed to optimize your PPC ad budget and shed light on visitor traffic. ClickReport is the only ad monitoring service that gives you a complete insight into your ad traffic. Furthermore, this software gives you features only for $29.99 per month!
Final words!
Every webmaster or advertising business must know that click fraud is an illegal practice that is done to achieve a different purpose. Some try to increase their number of clicks to get revenue and some try to drain other's ROI. This activity can penalize you so if you want to keep your site free from click fraud. You must use preventive software to detect click fraud. The above-mentioned are the best 5 software, you can choose one of the most suitable for you.
For another interesting articles get in touch with us till then keep reading and keep sharing.


---