10 reasons your lead generation strategy is failing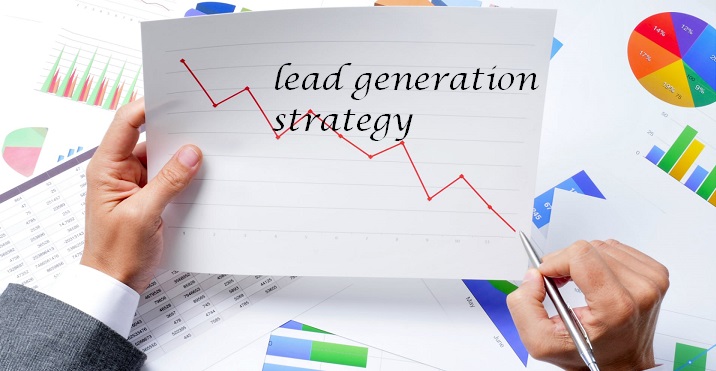 Lead generation is one of the most top priorities for any B2B businesses that want to grow. And to generate leads, companies invest heavily in order to get information about people that could eventually turn into potential customers. In digital marketing, lead generation takes place via filling up an online form, or recommendation from family and friends. So when you get leads, I am sure that would be the most exuberant feeling you will feel. But what if you don't generate leads, or your lead generation strategy gets fail?
Do you exactly know the reason behind the failure of lead generation? If not, then you have landed on the right place. In this article, I will enlist the top 10 reasons behind the failure of lead generation strategy.
Let's jump in.
Top 10 reasons your lead generation strategy is failing
1. Focus is entirely on sales
Ok, so marketing is all about selling, right! This is what you generally feel. And some marketers mix the concept of lead generation with selling which is wrong. Don't think that lead generation and selling are synonyms, they are not. In any business, lead generation is the initial portion and selling is the final one. So if you want more selling, you first have to generate leads. Once leads are generated, you will get a huge ROI on selling.
2. Producing less quality content
No matter how much content you produce or post in a day, there is no quality in the content, people will leave it in a second. As a marketer, you should not forget that content is king. Therefore, the content needs to be impressive, authentic, relevant, unique and engaging. So always take a closer look to see whether your content is good in generating leads or not.
3. Buying leads
This reason is quite seems known to you. Isn't it? In digital marketing, spamming, tricking, and buying leads are common. There are some marketers who buy leads to generate revenue for their sites. But for how many days the buying trick will help you generate leads? The truth is buying leads does nothing but annoy people. Purchased leads are essentially bad leads so do not try to waste your time and money on them. Do some authentic work.
4. Forget to add call to action
Can you afford to make such mistakes? Forgetting to include a call to action can result in a huge loss for your business. Whether you are sending an email or posting any blog, make sure at the end you include a call to action so that people find it easy to contact you. In a call to action, you can provide office number, contact form, or anything that helps you get that lead. A call to action is an organic way to connect with people who are already reading your content.
5. Not being on social media
So if your lead strategy is failing then look at your presence on the social media platform. Today, everyone is connected globally through social media platforms. Facebook, Twitter, Instagram, and many others give people new a way to speak to one another across the world. Your company can always take advantage of this. So if you are not using social media then your leads strategy will likely fall.
6. Website containing unappealing landing pages
The landing page on your website is your home page which helps visitors to know whether to read more about your company or not. But if your website is not loading within 2-3 seconds then it will make a bad impression and people will leave it. Furthermore, if the content on your site has misspelled words or grammatical errors, people might assume you don't pay attention to details. This will surely result in the fail of lead generation.
7. No mobile optimized site
Do you think having the only desktop optimized will work for you? No, today is the time of smartphones, and the majority of people use their smartphones to search for anything on the web worldwide. The need for laptops and desktops are less because of the innovation in mobile devices. So not having a mobile-optimized site will cost you a lot. This is a mistake which you should avoid making.
8. Not having clear knowledge about your audience
Before selling products in the market, have you examined who is your target audience? Let's understand this – your product is not for everyone, right. What age or gender your audience is, you should have a clear idea about it. If there is a lack of clarification about the audience, then you will surely fail to capture lead generation for your business.
9. Not using any promotional game
Even after making a film, actors/actresses and directors go to promote their film on different platforms, right. So how you can think of not promoting your products in the market? To promote your brand products, you must have a strong presence on social media platforms and across the web. Moreover, focus on building a relationship with the target audience before trying to sell them.
10. Use of wrong strategy
So the last reason for not getting the quality lead is the use of entirely wrong strategy. Every company has different and unique methods of lead generation. In case, your current tactic is not driving fruitful results then you should try to create another strategy that can help you generate leads. Don't continue with the strategy which is in use for a long time and not generating any leads. It simply means you are using the wrong strategy.
To sum up, these were the top 10 reasons for poor lead generation strategy. If you are also not able to generate qualified leads for your business then learn from the above tips and try to fix them. You will surely get good results.
For more informative articles subscribe our website, till then keep reading and keep sharing.
---