What is Google's Ad label favicon with black color?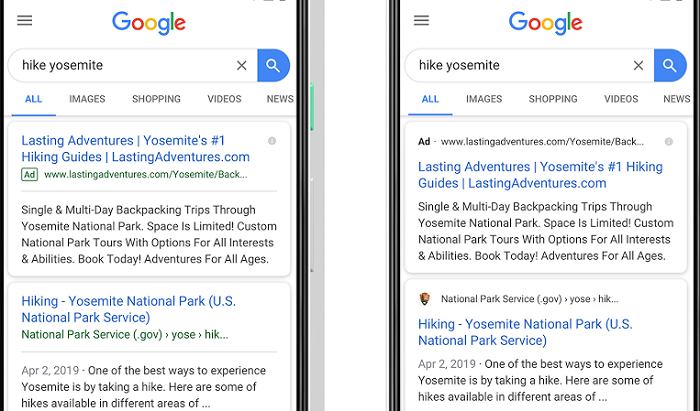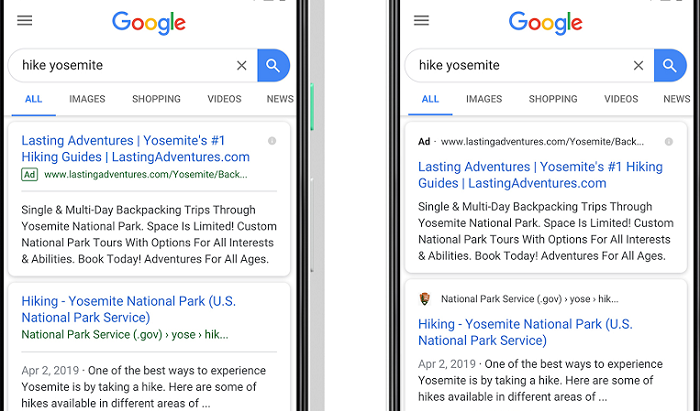 Google is a big tech giant Company that is known for making progressive changes to its products in order to enhance the performance of them. The great thing about Google is that it always concerns about its users and their experience whether they're having a good experience while using its products or services or not. That's why to keep its user's experience enthusiastic or much more interesting; Google keeps updating, changing, or adding new features in its apps and services. If you remember then Google made changes in May (this year) in its Ad label favicon replacing its green color with black. Do you exactly know what Ad label favicon is? If you aren't familiar with the term then keep reading the article till the end.
Let me clear you with the concept of Favicon first.
What is Favicon?
Favicon is a representation of the first letter of any brand, website icon, bookmark icon, and any interesting image that demonstrates your business. In simple words, a favicon is a small piece of graphic representation like a logo. Favicon was first introduced in 1999 with the sole motive to display bookmarked URL icons only. However, you can see end numbers of favicons displayed on the internet for every site page or link.
Do you know about Ad label favicon?
Google's Ad label favicon is also an icon that appears in search results in green color (Now in black color only on mobile devices) on Google. This ad label favicon is different from favicon as it appears in text ad form in organic search results. However, Google has changed the color of ad favicon in May this year. Let's see the changes made by Google in ad favicon below:
Anything that appeared in green color such as URL, ad logo, now appears in black color. This applies to both organic and paid search.
Favicons are introduced to organic results, in the same area where the 'Ad' sign appears.
Greyline that used to separate headline and description line/meta description has been removed from search results.
Why Black Ad label favicon is only shown in mobile devices?
This question can be of many people. Let's look at the answer now. In 2016, Director of Product Management for Search Ads, Sundeep Jain, told the audience at SMX advanced that the green ad label was chosen to simplify the colorscape on mobile. " We want to make it easier for users to digest information on the page, so we're gradually trying to reduce the number of variations of colors and patterns on the page and bring a little bit more harmony to the page, which is why we reduced one of the color elements on the page," Jain said.
Black Ad labels are only for paid search. It is only live on mobile devices which means users searching on mobiles can see the changes in ad label favicon.
Trace the history of Google Ad Labeling (color)

The color of Google Ad label favicon has changed many times due to some reasons. Let's read them below;
– In 2007, Google changed the long-standing color ad section of the page from "blue to yellow".
– In 2008, Google tried a "green" background before coming back to yellow. Till now Google tried many variations of the color such as bright blue and light violet.
– In 2010, "Violet" officially replaced the "Yellow" lasted about a year.
– In 2011, "Yellow" color reappeared again.
– In 2013, Google introduced a paler shade of gray color. At the end of the year, Google removed the color and began testing a yellow ad label.
– In 2014, the "Yellow" color rolled out globally but in a smaller size than first appeared in the initial testing.
– In 2016, a new "Green" label marked the first time as the color of an ad demarcation matched the color of an element in both ads and organic listing: the display URL. Google inverted the color with a thin green border on a white background.
– In 2019, this year Google introduced the "Black" color in ad label favicon. The display URL is now black to match the label.
The bottom line!
The changes in the color since 2007 in Google Ad label favicon are basically made so that users can easily find or identify websites to scan results more quickly. However, the black color in ad label favicon update is appearing in mobile and the biggest change is that website favicons are now displayed in the search results. If you also operate the website then make sure your site must have defined favicon.
In case you don't have favicon then you can easily create it using any free tool (favicon.io.). For any kind of query and for more interesting articles get in touch with us.
---