Top 5 digital transformation techniques for your businesses?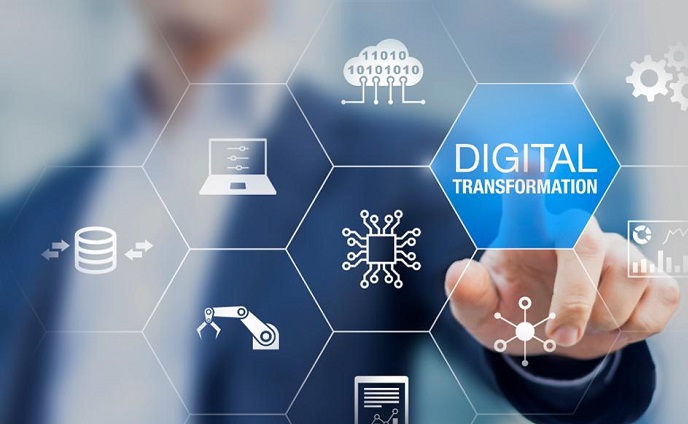 A business without strategy is like a bird without wings, isn't it right! The same applies to those people who are planning to set out for digital transformation but don't have a definite strategy. It's like seeding on barren land. What's the benefit of doing such a business that doesn't have a proper strategy to follow? Basically digital transformation techniques is an integration of IT technologies that don't include human work in the business process. Here marketers need to understand that it is a broad concept and demands special strategy. Many businesses have been adopting this technique but not enjoying the results. You know why – because they're not implementing the right marketing strategy in their business.
To make you successful in the industry, I'm going to enlist the top 5 digital transformation techniques for you.
Let's jump in.
The top 5 digital transformation techniques for your business.
Carefully read the techniques below, you never know what wonder they can bring to your business. Here you go!
#1. Provide effective digital technologies that people want
The very first tactic of digital transformation is to invest in the best digital technologies that people like. The technologies must be effective and easy to use for your customers. When you leverage digital technologies, it will help your company's brand bring closer to people. Therefore, you must find the right digital technology as it will pave the way for you to attract the attention of customers. Furthermore, it will build value for your business model.
#2. Build a digital roadmap and vision
Attracting people with your brand will not work for you. Your company must create a digital roadmap that will guide them about your brand products and services. The important step of digital transformation lies in communication. Moreover, no matter which digital channel you use for interaction, it's crucial for you to share your vision, and goals of your company to customers. It will show the authenticity of your business. Thereby more and more customers will get in touch with you.
#3. Use of Internet of Things (IoT)
As per the statistics, 61% of businesses have acknowledged that IoT plays a significant role in their business strategy that supports digital transformation. IoT has proved to reduce human work as it doesn't require human. With IoT, it is possible to collect all the relevant data and information around the world. As a businessman, if you implement the internet of things in your business it will help you achieve all the goals of your business.
#4. Improve cyber security of E-commerce systems & financial technologies 
Security is an important aspect of digital marketing or digital transformation. It is a fact that security is always considered important but no one takes it seriously. Therefore, you need to keep all the information and data within the company safe and secured. So how do you secure and improve your e-commerce? Try to change your password every month and also teach your employees how to change password. You can also install Ad Blocker in your browser as a security feature. Here bugs entering your computers automatically decrease.
#5. Try to evaluate and make adjustments consistently
No matter how good the digital transformation strategy you adopt, there's always room to grow your business. How do you actually do this? You constantly need to make adjustments and changes to your strategy. If you do so, you will see long-term success in your business. Furthermore, a business that is transparent and invests in dedicated resources to collect and analyze data is more likely to experience positive changes. Therefore, making constant changes to your business will offer you fruitful results
Final takeaway
Digital transformation technique is very effective for any business that wants to run a powerful business in the long run. It is not just about the technologies rather it's about how well you adopt these technologies in your business. Above I have shared the top 5 digital transformation strategies that you can adopt for making your business a successful one in the market. Try to be focused and be adaptable in your business strategy.
So guys are you ready for digital transformation? For more interesting articles subscribe our website till then keep reading and keep sharing.
---