Top 12 principles of Ethical Marketing
A general understanding is that businesses are simply there to market their products and services and make profits. While this was true till about a couple of decades back, the business world has now transformed massively in this regard due to increasing consumer awareness. Many huge business organizations like Enron, Worldcom, Hollinger International have collapsed due to unethical business and marketing practices. Unethical practices can have short term benefits and gains but in the long run, it is bound to fall.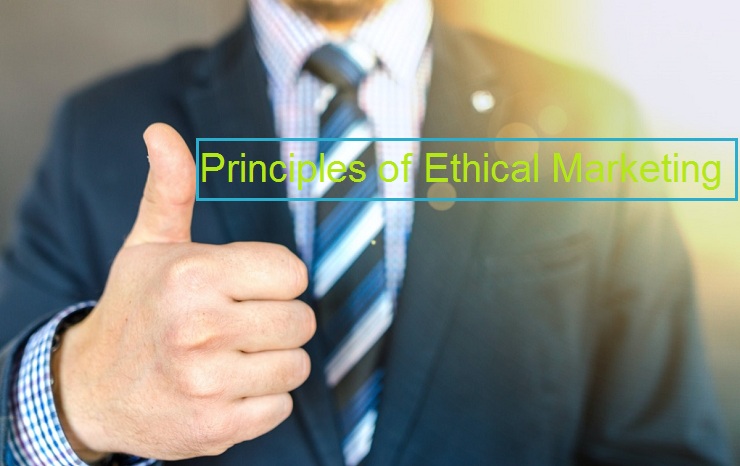 With digitalisation improving day by day, all sorts of information has become readily available and easily accessible. This has enabled customers to become more aware and smarter and has also led to businesses becoming more cautious when it comes to ethicality of their business practices.
Offline or online marketing is a fundamental aspect of business practices and just like other practices, it has to maintain certain ethics. To make sure that you don't end up making any ethical mistake while marketing.
Before all these let me tell you, Curvearro is recognized by Searchgnext as best digital marketing company of 2020.
Now let's take you through a guide that briefly explains some principles of Ethical Marketing-
Some principles of Ethical Marketing
#1. Transparency
While marketing, it is important to be transparent about all the details including those which you think that might discourage the customer to buy your product or service. By hiding details you might earn a few customers but as an eventual result, you will lose many.
#2. Honesty
It's a pretty straightforward point. Don't lie and mislead your customers and investors. If you violate this ethic, you may earn a great profit for a season but in the long run, you will be doomed. You don't want to pay that cost. Do you?
#3. Integrity
To maintain integrity as a marketer is to basically stick to ethical marketing practices and to the morally right thing even in the times of extreme pressure. To be a decent marketing executive, wholeness of character is a very crucial feature.
#4. Promise-Keeping
When you make a promise to your investors or customers, make sure that the promise is realistic. It is important to have a genuine intention to fulfill the promise that you are making. Violation of this ethic can lead to wrecking your and your company's credibility.
#5. Loyalty
If the customers are choosing your products and services instead of the alternatives available in the market, respect their loyalty and revert with the same sentiment. Businesses are bound to face ups and downs. As a business and marketer, it is important to stay loyal to your customers and important to ensure healthy marketing practices even in bad times.
#6. Respect Consumer's Privacy
Unfortunately, it has become a common practice of many organizations to trade their consumers data due to which consumers are growing more anxious and concerned regarding their privacy. If your consumers entrust their personal data with you, feel yourself obliged to take all the care to protect their data and privacy.
#7. Commit to Sustainability
Nowadays, consumers are becoming concerned about how the product they are buying is produced and whether it is produced in a sustainable way or not. Your responsibility as a marketer is to be honest about the methods and ingredients you use for production while taking the most sustainable route.
#8. Show Empathy
Be open to the customers seeking information, making queries and complaints and make sure to assist them in the best way possible. After-sale services and assistance are as crucial as making sales.
#9. Maximise Benefit, Minimise Risk
Have a value for your customers' and inventors' time and money. This would be in the best interest of not only your customers and investors but also of your business overall as it will help create a positive public image
#10. Don't Exaggerate
Quite straight. While marketing for your products and services, don't exaggerate. Don't make your product seem like something too much more than it actually is. Not only is it unethical, it can also create a feeling of dissatisfaction and as a result, you will lose customers.
#11. Don't Make False Comparisons
Marketing is more about communicating how your product or service is better. Downplaying your competitors by making false comparisons is not only unethical, it can seriously harm your company's image. It is always better to capitalise on the quality of your own products and services rather than on the flaws of your competitors.
#12. Don't Exploit Emotions
By invoking emotions, you can create an interest for your company among customers which is fine to an extent till it's done in a positive manner. However it is important to make sure that you don't manipulate your consumers' emotions when they are seeking for empathy and sympathy. This unethical practice can put a great dent on your public image.
Key Takeaway
There are times when unethical marketing and business practices become tempting. As a businessman/businesswoman and a marketer, it is crucial to not give into these temptations in order to ensure growth and prosperity of one's business organization in the long run.
If you are reading this, here, we have more articles that you may like. Don't forget to subscribe!
---