Top 10 predictions of Email marketing.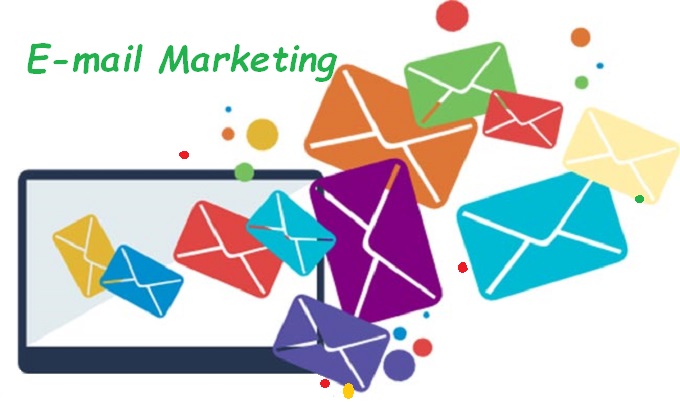 Email marketing – a booming term in the digital marketing arena. Today, all the big leading companies are using email marketing tactics to upgrade their brand interaction with potential customer personas. However, the email marketing landscape is dynamic and marketers who know how to adapt to the new environment basically those marketers who are flexible can enjoy the benefits of it. I am saying so because each New Year comes with its trends to follow. Therefore, it's better to know what will be there in email marketing in the Future. But how will know this? Yes, through predictions you will get to know.
So, welcome to the future of email marketing! Guys, in this article, I am going to enlist the top 10 predictions of it. Are you all gear up? If yes, let's have a look at below given predictions.
The top 10 amazing predictions about email marketing
#1. User-Generated content
The first prediction about email marketing is user-generated content. Most of the marketers today use user-generated content in their emails such as requesting feedback, asking simple questions, encouraging users to submit different types of content (images and videos). No doubt, user-generated content is the best way to engage with your customers via email marketing. Furthermore, it increases the response rate in campaigns. The more simple and easy mail you send to your customers, the more they likely to give a response to you. As per the study, 61% of customers prefer to be informed of products and services through email marketing rather than other means of the communication channel. This data shows that more than half a percent of people focus on this type of marketing. So make sure you also work on this, if you want your email marketing successful one.
#2. Assessable content, design, and code
What's this next prediction is about? I tell you. In the future, you all will see smart devices, speakers, and voice assistants. These are smart devices that can easily read emails to consumers. Email marketing will become more advanced and enhancing with these devices because it will give more accessibility to users as well as marketers. But it is also very important that you make your email design more accessible and effective for a broader audience. How do you do so? Follow the tips below to make your email design more assessable-
Try to use a bigger font size and a line shaping
Use short email content
Build a clear visual hierarchy in your email
For appropriate images, use alt text
Always use real text HTML rather using text in the image
Use semantic HTML
Avoid using a long section of text
#3. More emphasis will be on authenticity
Authenticity and transparency are the two buzz words that are very important in any business. Nowadays, accessing information is very easy but how much authentic that information is – how will visitors know? Therefore, in email marketing content, the more priority will be given to authenticity so that consumers get relevant and quality content from marketers. Make sure your email is not just about the promotion of your products, selling, offers, etc. because it will make your customers irritated as you're only promoting your products for your own benefits and not thinking about your customers. The more your email sounds authentic, the better they engage customers.
#4. Increased personalization in email writing
Another prediction about email marketing is personalization in email writing. As per some marketers, email marketing will become even more personalized in the future. So what are personalized emails? A personalized email is a strategy that marketers use to reach out to their customers after collecting personal data. It is also believed that personalized emails increase click-through rates by 14% and conversion rate by 10%. Moreover, the main motive of email marketers behind personalization is to create a friendly relationship with prospects. So, your strategy should be like this only.
#5. Automation is the future of email marketing
Today, automation has become the most crucial part of digital marketing. Gradually, it's growing because the demand for multiple tasks has increased in less time. Here comes automation which makes things easily manageable in every possible way and in every industry sector. And yes, email marketing is one of them. Though, marketers are using email automation, it will be used tremendously in future as well. You will find many email automation in the market, but not all of them are as effective as sounds. Therefore, before you proceed to select any email marketing tool make sure you have gathered enough knowledge about it.
#6. Increased email access on Mobile
The present world is a mobile-centric world. People give more priority to mobile than desktop. No one takes a computer with them wherever they go out, the only device they have is mobile. Presently, 2.71 billion are smartphone users. It shows that the craze of mobile is becoming more prominent among people. According to the study, 3 out of 10 email marketing ideas don't get optimized for mobile phones. This is actually bad news for every email marketer. It clears that some of the marketers are not valuing mobiles for making their email campaign more successful. In the future, more priority will be given to mobiles in email marketing. So make sure your emails are optimized for a better mobile-friendly experience.
#7. Responsive interactivity
Another prediction you have for email marketing is responsive interaction. Interaction is all about driving engagement and responsive emails do well on mobile devices because users can easily open the mail and respond back to you. If your emails are not interactive enough then you won't be able to promote engagements, clicks, and other actions inside the email. In the future, the more interactive your email would be, the more engagement you will drive from customers. Here are some interactive email component headings that will dominate the future. Read below-
Surveys, users polls, and user-generated interactive content
Animated buttons & calls to actions
Adding more interactive images and user controlling carousals
Accordion feature design to make long-form emails more engaging and interactive
#8. Customer feedback, rating, and reviews
Customer feedback or reviews are very powerful in the digital marketing world. You would know why because more than 90% of all people online read consumer reviews. And over 80% of them think those reviews to be personal and recommended. It means in email marketing, you should focus on employing customer's reviews as well and ask them to give you feedback. This is one of the predictions that will dominate email marketing in the future. Furthermore, you can create email marketing campaigns and ask your subscribers for their feedback/input. However, you can also set up automated feedback requests for most email marketing platforms. It will help you get feedback from customers about your products.
#9. Addition of animation and video assets
Yes, you read it right. Videos too will dominate email marketing in the future. Why I am saying so because there is a prediction that says the word 'video' to your email title can push up an open rate by almost 20%. In addition, click-through rates increase by 65% when you actually add video content in your emails. Don't you believe this? Guys, with sounds, animations, videos, actually help make your email marketing campaign more accessible and engaging. In case, there are any file embedded issues, then you can also include GIF in your emails. Moreover, try to add images describing your brand products. This is the best way of increasing campaign engagement without compromising quality.
#10. More focus on brand storytelling
This is the last prediction that I am going to highlight here. It is about brand storytelling. This is the method of telling your customers about your company, its brand products, and the goals of the business. It is the most effective and engaging way to communicate with your subscribers. Every company has some kind of history to tell even if the company is faceless. Therefore, weaving the words for brand storytelling will help marketers to engage more people together. This is actually a tactic that will make it easier for people to retain details of your marketing campaign. It will eventually create a strong sense of emotions and feeling for your brand in the minds of customers.
Summing up
I hope, you have read all the predictions about email marketing thoroughly. It is ever-changing, anything will become trend in it if gets successful. As a digital marketer, if you use email marketing then don't stuck to old methods of doing marketing business rather focus on future predictions. It will actually help you prepare for future email marketing. Just make sure you abide all these predictions and achieve goals which you have desired of.
For more informative articles subscribe our website till then keep reading and keep sharing.
---