Things to know when you need to choose PPC agency!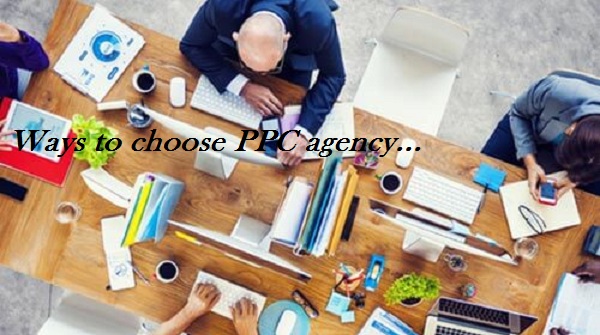 Do you find your PPC ad campaign marketing strategy difficult? Well, setting up and managing PPC strategy is a tedious and time-consuming endeavor. You need to have a lot of knowledge and skills before creating a successful ad campaign for your company's products. 
If you don't know any specific skills required in PPC ad campaign then you're just wasting your time and energy. So what's the solution for this? To save your time and energy, you can go for a PPC agency that will help you out in your ad campaign.
However, there are things that you should keep in your mind before hiring an ad agency for your company. What are those? Keep your readings going on if you want to know more about it.
Let me start with the definition of PPC agency first.
What is PPC agency?
PPC stands for Pay-Per-Click. It is a great internet advertising model (a form of internet marketing) that can drive potential customers to your website if done properly. In this model, an advertiser pays a publisher only when a user clicks on the ad. Whereas,
A PPC agency is a company that runs PPC ads for you by optimizing the campaigns in such a way that you can get more business leads. It manages your Pay-Per-Click ad campaigns. It also helps you increase traffic to your website or landing pages. Furthermore, PPC agency focuses on Pay-Per-Click search advertising on search engines networks such as Google, Bing, Yahoo, and social media paid search advertising on Facebook, Twitter, LinkedIn, Instagram. The agency promotes your products or services through paid media campaigns.
Now, let's discuss the things that you should keep in mind while choosing a PPC agency.
Things you should consider while choosing a PPC agency!
Transparency & Honesty
This is one of the major things that you should go for before choosing a PPC agency. Make sure your agency of choice should be providing you transparency into every ad account, every landing page, every cost and every performance indicator from your PPC campaigns.
Look for certified one
If you want to work with the best agency, then make sure you work with one which is at least Google Adwords certified. It shows that they have completely understood the PPC campaign bypassing the Google Adwords program. It requires answering hundreds of questions regarding search and display advertisement.
A proven track record
There are hundreds of PPC agencies out there, but you need to check who faulty one is and who is proven. You need to check their previous proven track records. You should ask any agency you're working with to show you their business model.
Effective communication
It's essential for you to make your communication level effective before you start working with them. Every PPC agency has different methods and modes of communication. And it's important to ensure they align with yours. Your communication level with your agency should be flexible and effective.
Look for strategy
A successful agency is one whose strategy is successfully implemented. However, it can be quite tough to identify an agency's strategies abilities before you sign a contract. Make sure the agency you're working with has a systemic approach and strategies to make your marketing advertisement campaign successful.
Experience
It's very important for you to look for an agency's experience before you start working with them. With experience, you'll be able to look for what's wrong in their ad campaign or not. You can check the performance of the agency with its overall experience and can have a clear idea about what can work for you and whatnot.
Price structure
You can say it's a very significant point for you. There are varieties of ways that a PPC agency charges from its clients. Make sure they are not taking advantage of your money. Go for that particular agency who is giving you a receipt and maintain your belief in them  
Conclusion!
To make your ad marketing campaign successful, you need to make sure that you hire an agency that is trustworthy and fulfills your demands. Furthermore, choosing an agency that is already familiar with your digital marketing strategy can enhance your PPC campaign and spread your brand awareness in the market.
So, try to incorporate the above tips in your PPC ad campaign before you hire any PPC agency. For more articles get in touch with us till then keep reading. 
---