The SEO community is getting nervous and waiting for the next Google core update.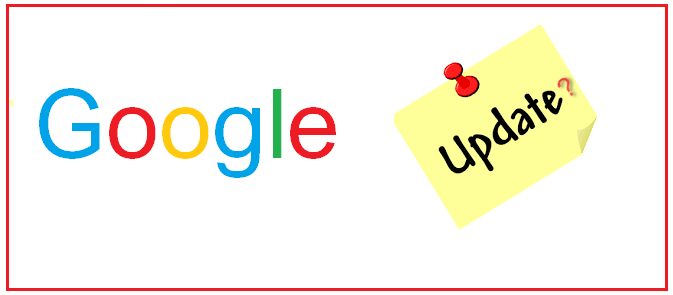 Whenever Google makes changes in its algorithm or updates the search engine algorithm, the digital sector and the SEO community get anxious. It is because no one has prior ideas as to what changes Google will make and what would be the impact of the changes on their website. At present, more than two trillion searches take place each year. You will be shocked to know that more than 3000 changes search engine launched to Google Searched last year. And this year, Google started publishing Google Core updates that I have talked about in my previous articles.
In the COVID-19 pandemic also Google made many changes in the search algorithm. Many changes negatively impacted the ranking of websites. This is the reason webmasters and SEO communities are getting anxious about another Google core update.
Do you want to know what the SEO community is talking about the core update? In this article, I will talk about chit-chatting which is filled in the SEO community about core updates.
Let's jump in.
Why SEO community getting anxious about the next core update?
In the year 2020, a lot of bug problems you have seen which I also talked about in my articles. Whenever there is any update about bug or changes in core updates, webmasters start worrying. If we look at the last core update then it happened on May 4th, 2020. And you might have also seen a couple of search ranking bugs a couple of weeks ago. Now it is almost 3 months and 22 days since the last core update, Google core update May 2020.
However, the last unconfirmed Google search ranking tremors happened on August 6th or 7th. The unconfirmed update does not include the ranking and indexing bugs you saw since then.
SEO community impatiently waiting for the next core update
Why? Why SEO community waiting for the next core update? This is the question of most of you, right. But this is true that the SEO community is getting nervous and bracing themselves for the next Google core update. The webmasters are saying that we are due one any day now and suspect to have it in the upcoming weeks. It might come in August 2020 or September 2020 core update.
Digital marketers, SEOs, and webmasters are seeing some movement about the core update but in very limited forms. For instance, Divyanka on Twitter asked rustrybrick Berry – what happened to core update? It is not about time that we get another update?
Let's look at some of the unconfirmed core update of Google below
1. Google Search Ranking Algorithm Tremors August 6th and 7th
In the starting of this month, a lot of chatter within the SEO community started taking place about ranking changes. What is the cause of this chatter was because some of the tools were showing higher than normal fluctuations. This rumors of this update happened because the SEO community started talking about it a lot. Also because a larger number of SEOs in the community noticing changes to the sites they manage. However, there were some clear signs of an increase in SEO community chatter around Google update. But webmasters did see the changes in their ranking than the normal fluctuations. Nevertheless, Google did not confirm anything about the update.
2. Big Google Search Update rolled out – August 10th
This is another unconfirmed Google core algorithm update by Google. Like always, who can shut the mouth of people? A lot of chatter started hovering in the SEO community about the core update. People confirmed that rank checking tools have not yet updated, but the tool will show something tomorrow. However, Google said that it was a glitch or a bug that should be resolved soon. Though there no such update Google confirmed about core update, people were seeing traffic loss to their site. After seeing the loss of massive traffic from their site, Google said there is some glitch or bug which is causing such a problem.
3. Another possible Big Google Search Algorithm & Ranking Update – 15th August
After the two above unconfirmed update on Google core, this is another big Google search algorithm & ranking update. Here also a lot of chatting about traffic loss, decrease in site performance, and ranking tool place within the SEO community. Webmasters were seeing Google web search ranking changes and also local search ranking changes. Let's read some of the chatter which were happening in SEO community-
I see a massive increase in my ranking. Many of my KW's have jumped up
I'm seeing some positive movement from my keywords today.
Today 100% we have Google update
Today! My rankings have fallen a bit again. Not too bad so far… it's still okay.
I guess it's the 'glitch' fix.
So guys there were some of the chit-chatting about the core update that you read now. You can see people were witnessing both the positive and negative impacts of the update or rather say unconfirmed updates.
Final words
Finally, I also want to say that Google has not yet confirmed anything about the new core update. But as the chatter is increasing in the SEO community it seems that soon you can get core update. The reason why SEOs and webmasters are getting anxious about the core update is that Google releases core update every three to four months. This time Google has not released any update till now. And the SEO tools are pretty calm now which is creating eerie and making the SEO industry a bit uncomfortable. So guys, don't get fret just wait for the update. Google soon will release core updates.
Subscribe our website for another update, till then keep reading and keep sharing.
---