Step by step guide to advertise on LinkedIn?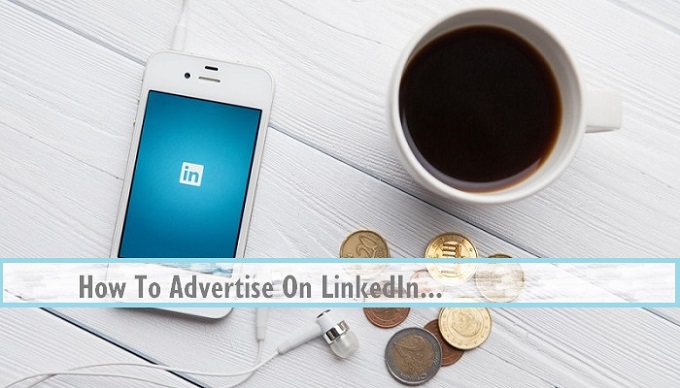 Ask anyone – what is the most professional app to promote products to connect with the audience? The only answer you will get is 'LinkedIn.' There is no doubt that LinkedIn has become the most preferred platform than any other in the digital world. Professionals, marketers, businessmen, and site owners use LinkedIn worldwide. And LinkedIn ads are widely used in B2B marketing as LinkedIn is the only advertising platform that knows the professional profiles across the globe in their most accurate forms. On LinkedIn, one can easily target end-users through profiles, job titles, seniority, job function, skills, role, and many other things mentioned on LinkedIn profile.
In this article, I will try to bring together all the steps that are required for advertising on LinkedIn. So dig into the LinkedIn advertising steps below.
Follow the steps below to advertise on LinkedIn
Step 1: Select either LinkedIn marketing manager or self-service
This is the very first step you need to take to advertise on LinkedIn. You need to choose whether to start on a self-service campaign with text ads and sponsored content or want to go with a marketing manager campaign to configure ads, run campaigns, and monitor progress. For a more strategic approach, you can always go with LinkedIn's account managed to advertise. You will have a dedicated team here to help you in each stage of the process, from targeting to optimization.
Step 2: Create LinkedIn campaign manager and get started with it
In the second step, you need to consider the campaign manager as a hub of your LinkedIn advertising activity. Here you will find detailed results about your ad's performance, demographics of members, people who clicked on your ads, engagement with sponsored contents, and much more. Therefore, before proceeding make a start with the campaign manager.
Step 3: Choose your ad format
The third step requires you to choose the ad format you want to show your ads through. There are two types of ads you can choose from. The first is sponsored ads and second is text ads. Sponsored ads appear in LinkedIn member feeds only be it on desktop, laptop, or mobile device. Through sponsored ads, you can update on your company's page to appeal to a broader audience.
On the other hand, text ads are very effective ads that usually display on the side, top, or bottom, of the LinkedIn member's feed. You need to keep your copy short and compelling. Moreover, you can also use visuals for the best results.
Step 4: It's Time to create your LinkedIn ads
After selecting your ads, now in the fourth step you need to create LinkedIn ads. First, for sponsored ads, you have to select an update to your company or display page to promote or create new sponsored ads. You can also create multiple versions of sponsored ads to see which one gets the best result.
For text ads, you can add a link to open the ad. Also add an image, headline, and brief description. At a time, you can run 15 variations of text. First focus on variety then performance.
Step 5: Target your audience
In this step, you need to focus on your audience and target them through your ads. Once you are done with choosing the criteria, your campaign manager will show your estimated target audience size in the right sidebar. You no need to run after every person to target them. You can simply enable Audience Expansion to let LinkedIn's algorithm find and target a similar audience to the one that you specified. This is the right and good way to find a potential audience on LinkedIn.
Step 6: Set your ad campaign budget
Setting the campaign budget is very important so that you don't face any loss in the future. You can choose to bid on cost-per-click (CPC) or cost-per-impressions (CPM). If the click is directly related to conversion, use CPC. For example, lead capture, webinar capture. CPM is more effective and useful for raising brand awareness in the market.
Step 7: Finally measure and optimize
In the final step, you need to measure and optimize the overall ad marketing campaign performance. The LinkedIn auction system rewards ads with greater engagement. Therefore, you should continually review your results. Don't run low-performing ads, and try to promote high-ones. Look at the metrics provided by your campaign manager. And test new variations based on your initial results.
To conclude, these are the seven steps that make your LinkedIn advertisement successful in the market. Make sure you follow them as they are and start your advertising campaign to market your brand products and target your audience and potential customers.
For more updates get in touch with us, till then keep reading and keep sharing
---