Soon Google will introduce a new clickbait ads policy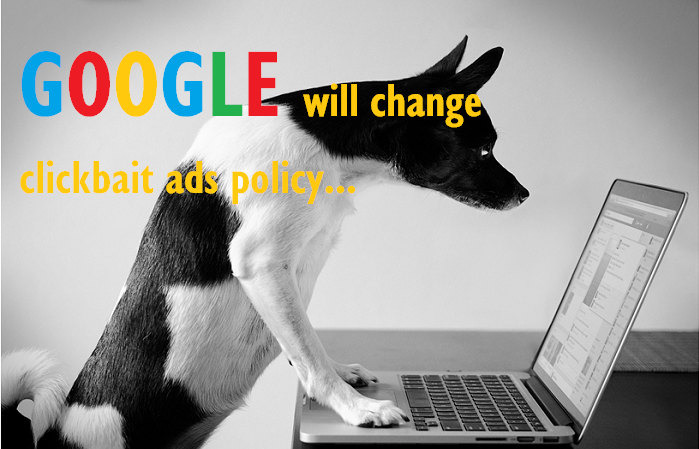 We all are aware of Google's ad policies and terms & conditions. Still, marketers violate the policies just to get traffic to the site and gain revenue from the ads. Is it worth doing? Do you think Google will not penalize you or will not take some steps to stop this unethical action? Clickbait ads are one of such activities that marketers use to yield high revenue from their site. However, in the eyes of Google, clickbait ads are also an illegitimate activity that marketers follow no matter what. And this activity is growing very fast. Therefore to tackle this activity Google has recently said to release new clickbait ad policies.
Keep reading the article to know about the new policies Google will introduce for clickbait ads.
Google to introduce new clickbait ads policy soon
On Monday, Google announced that in July 2020, Google will introduce a new clickbait ad policy under the Google Ads Misrepresentation policy. Read the actual statement of Google. Google said, "this policy covers advertisement which uses sensationalist or clickbait text or imagery which intend to drive traffic to the Ad through pressurizing the viewer to take immediate action in order to understand the full context of the Ad."
It simply means Google will not allow advertisements with sensationalist or clickbait text or images that are intended to drive traffic to the ad policy compelling the viewer to take immediate action to understand the full context of the ad. So starting from the next month, you will not be able to use ads with titles that have clickbait like headlines.
Two additional important details about clickbait ads policy given by Google
The first guideline is about clickbait tactics or sensationalist text or imagery to drive traffic. For instance, click here to find, you won't believe what happened, or phrases used to encourage users to click on the ad in order to understand the full context of the ad, real-life accidents, disaster photos, to promote a product or services.
Next is ads using negative life events like death, illness, accidents, arrest, or bankruptcy, to induce fear, guilt, or other strong negative emotions to compelling viewers to take immediate actions.
Who will be affected by this new clickbait ad policy?
This is obvious that the new ad policy will surely affect people. Marketers and few industries especially those who sell or promote ads outlines above will surely get affected by this new ad policy. Furthermore, law firms, diet pills, bail bonds, exercise equipment, and many others may be relying on messaging that will now violate these rules.
But if companies keep on violating the ad policy rules, soon Google will penalize their ads. So better not to violate any rule.
What additional Google has to say on new clickbait ad policy?
The additional information Google gave about new clickbait ad policies is in June changes will apply to a variety of policies. And this month, Google began taking action against advertisers that violate the Google Ads Policies. And pausing accounts which means the advertisers cannot run ads if they fail to complete identity verification form when notified. It means Google will pause the account of the advertiser if they identify with doing any harmful advertising.
In addition, this month only, Google has already introduced policies regarding content related to alcohol in Ecuador. It means Google has paused accounts and put restrictions on content related to gambling and gaming and certain political content.
The bottom line
The clickbait ads are revenue driven ads for marketers through which marketers can earn a great amount of revenue. But according to Google, clickbait ads are most policy-violating ads which should not be published on any site. Therefore, Google will disallow ads that encourage consumers to purchase, subscribe to. And ads using depictions of serve pain, distress, shock, to promote a product or service. So as a marketer if you also do this just stop doing it now.
For more updates get in touch with us, till then keep reading and keep sharing.
---