Some best marketing apps for small business in 2020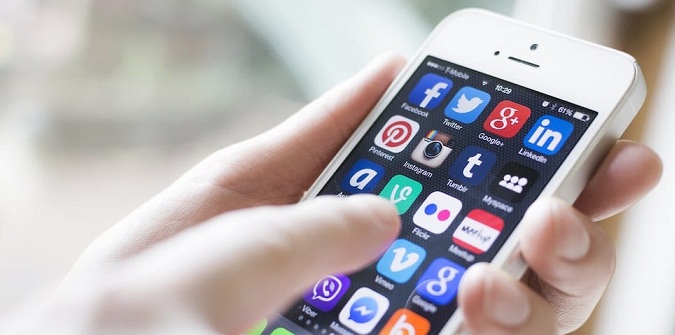 Wanna run your marketing business online? It is all about having a great reputation in the world of internet. Though online reputation is something which you get cooked, you need to gain or cook it on your own. And how do you do it? With the help of mobile applications. Yes folks, mobile applications play a great role for small as well as big marketers as they are altering the face of business today. Make applications make your business run more smoothly and efficiently. Marketing is all about managing things such as daily operations, travel expenses, conducting campaigns, calculating ROI, etc. all these tasks can be hectic if you don't know exactly how to manage them.
This article will help you manage every aspect of marketing. I'm going to jot down some of the best marketing trending apps for small business in 2020.
Name of some of the best marketing apps for small business in 2020.
– Google Ads
Google ads is also called Google Adwords. This is not the new app launched in 2020 rather businesses usually operate this app to add a little oomph to their website with this channel. In past years, I have seen many small businesses using this app and getting great results in the field of marketing. With this app, you can check your daily spends, get campaign suggestions, edit your budget, and much more. '
– Mention
Do you want to know what's happening online? Mention is one such app which monitors your activity on social media, blog post, and news sites. Mention will provide you up-to-date reports on who and what is being said online about you, your brand, and other things you want to know.
– Grammarly
If you are a writer or editor then Grammarly is a must have professional app which helps you writing content and helps to remove mistakes and help you become a better writer. This is the best marketing app in 2020 which is completely free and works inside any app on your smartphone.
– Wave
Earlier, people would calculate income and expenses on their own via calculator, which is time-consuming and difficult altogether. However, with Wave you can track income and expenses, create and send voices (from desktop or mobile device), billing, and scan receipts from anywhere. This app is built especially for small business owners.
– Google My Business App
This is one of the best apps for local business owners. I tell you why. Small or local businesses that are well-optimized for local searches can clean up, especially if their reviews look good and their Google My Business site is correctly filled out.
– Hootsuite
If your business has online reputation in the market or social networking site then Hootsuite is  a great tool that allows you to schedule the posts to Twitter, Facebook, Instagram, LinkedIn, and YouTube. With this tool, you can manage your online reputation on social media platforms.
Closing words
With this article, I have discussed the important apps which are trending in 2020. These are the evergreen apps for small business marketers. These apps help marketers boost the productivity of their business. I'm sure once you start using these apps in your business you are surely gonna run your business directly from your mobile device while travelling or outside the office. 
So as a small business just make these apps as a part of your business and see the wonderful growth in your marketing business. For more interesting articles get in touch with us.
---