Powerful tips to start your small business after COVID-19 pandemic.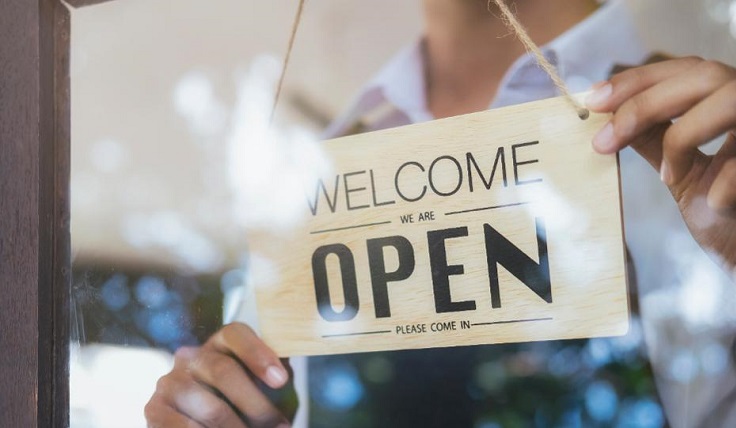 Hello guys! I hope you all are doing well in this COVID-19 lockdown. Presently, the world is facing a serious challenge with the spread of the coronavirus. The situation is becoming worse day by day because the majority of affected people by coronavirus are increasing. However, this coronavirus has not let anybody unshattered. If we look at the business scenario then small as well as medium-sized businesses have completely winded up. The financial condition of the businesses is not up to the level that can help them run their business even in this epidemic.
As a small business what you should do after COVID-19 pandemic? Will you completely wind up your business? Or will you resume your work?
I would only say don't wind up your business because this pandemic will not last forever. But your business can be. So to start your small business all over again, in this article, I will share some amazing tips to start your business after COVID-19 pandemic.
Let's jump in.
Some powerful tips to commence your business after COVID-19 pandemic.
– Build your brand's reputation again
COVID-19 has literally hit all the business completely. I know due to which many of the companies have lost their brand's reputation in the market. Many of the companies are struggled to maintain their review management during the pandemic. Therefore, to maintain your brand's positivity you must follow the given guidelines:
Try to re-engage with your past customers
Reach out to your industry partners
Ask present customers to share their unique brand experience across online reviews
Use reputation management software to keep track of your brand interaction.
– Re-define your targeting strategies
Customer and business relations have broken since the coronavirus hit the world. People are not making purchases and businesses are seeing the great fall in their marketing. Therefore, to build the connection again as a marketer you should redefine your targeting strategies to your customers. When you do this, your customers will automatically connect to you. Moreover, try to explore new creative advertising like display ads, and video ads, etc.
– Enhance your brand recognition to get more visibility  
Digital marketing has changed the entire marketing system in the world. Now everyone has access to approach a business online. Therefore, more and more customers are looking for a business online. As a digital marketer, you must focus on SEO strategy to enhance the visibility of your business online. Make sure keywords and topics are relevant to your niche market. This way, you can ensure your audience to find your company when they are ready to take action.
– Give a boost to your digital infrastructure
The digital infrastructure of any company is its website. You can say the website is your digital foundation. Therefore, to boost your digital infrastructure, you must robust web design and integrated digital marketing solutions. By doing so, you will reach more prospects and maximize conversion opportunities. Below are some of the COVID-19 marketing tips to adjust your web strategy for the impact of coronavirus:
Try and create engaging and interesting videos and graphics
Optimize your site pages
Fix your products images
Keep your branding consistent
Upgrade your site's eCommerce capabilities
Enhance your site security with web hosting services.
– Focus on building transparency and communication
The communication has literally lost due to the pandemic. However, as a marketer you must try to re-establish it again. This is the time when your prospects and customers need to hear from you. You must focus on building email marketing strategies. Use newsletters to inform consumers about your policy changes. Furthermore, you can also use this platform to keep in touch with your prospective customers. Also, ensure your customers about the transparency in your business.
The final words!
Guys, the above-mentioned are some of the best post-coronavirus marketing tactics to invest in your business. Try to utilize these tactics to redesigned and rebuild your marketing business again. Businesses have closed now but once this coronavirus ends from the world, everybody will get back to their business. Therefore, I have shared the tips so that you can re-establish your business.
You can also share your views or your business strategy how you are re-starting your business. Comment below to let us know, till then get in touch with us for more updates.
---