Now video interviews are dominating, tech firms hiring trend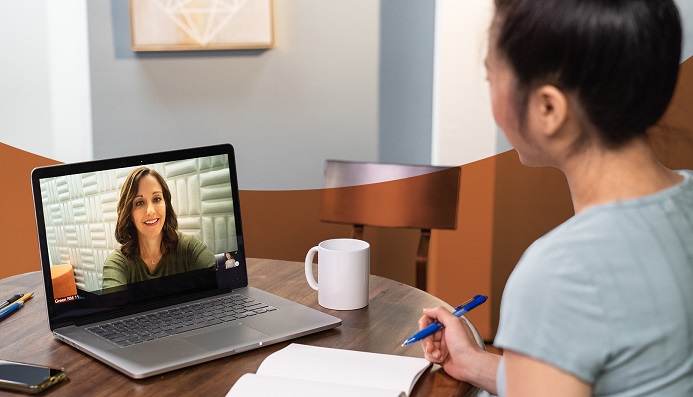 Gone are the days when you would go to a company to give an interview for getting a job. Now video interviews are making their space in the world and opening up job opportunities for employees worldwide in this severe situation. Should I tell which critical situation am I talking about? Guys, right now the entire world is already swayed by the pandemic disease called COVID-19 or Coronavirus. Due to which cities, countries, even the entire world is lockdown that's why people who're looking out for job opportunities are caged inside their home until this disease gets eradicated worldwide.
Nevertheless, there are many companies who're concerning about youngsters and brimming them job by conducting video interviews. Wanna know the about companies conducting video interviews and much more? Then keep your eyeballs here and read the entire article till the end.
Technology companies switching to video interviews during Coronavirus outbreak
Yes, you read it right. Tech firms are progressively adopting video conferencing mode on to recruit potential candidates during the lockdown. Thanks to technology and innovation that are worth utilizing during this pandemic. In the 21st century, I guess this is the first epidemic that is creating a death pool worldwide. Anyway, video interviews come as a ray of hope or gospel for unemployed who are seeking out for newer job opportunities even in this critical situation. So there are many tech companies that are conducting video interviews for you.
Below given is the list of tech companies conducting virtual conferencing for hiring trends:
Guys, the above-mentioned are few companies who are in the race of conducting virtual meeting but I'm sure there would be many more worldwide.
What CEOs of tech companies say about video interviews?
Read out the statement of Brian Humphries, the CEO of Cognizant, he stated to his employees, "All our candidate interviews are now going to be conducted virtually and when we onboard new hires, they also undergo the same process we use for visitors to our facilities."
On the same note, IT services peer Wipro said, "Face-to-face meetings with potential candidates must not be scheduled until further notice."
N Murali, director-human resources & alliances at NTT India, said the company had ramped up video-based hiring in the past six months. "I have already been looking at video-based (interviews), now more than ever," he added.
According to Sunil C, the head of specialized staffing at TeamLease Digital, "Earlier, this sort of hiring used to be only 10-15% but since the last two weeks, we see that face to face hiring has almost gone down to nil with our clients."
Guys, you can see how companies are seeing technology as an opportunity to use advanced applications within video-based platforms.
Experts suggest video-interviews will be a norm in the coming weeks. Really?
Well, it's nothing shocking guys because of how much time it takes to be a part of any bandwagon. And the way video interviews are now taking place, will surely dominate the world in the coming days. Right now, the cause of video interviews is only the epidemic disease coronavirus but who knows it will become a norm for companies. Moreover, staffing firms motivating IT companies to build e-onboarding facilities given the uncertainty of when candidates can join companies.
Sunil C, the head of specialized staffing at TeamLease Digital said, "We have asked customers to come up with e-onboarding facilities. They have promised that they would come back to us after March 31st, at this point, we see onboarding moving to the first week of April,"
Final overview!
We all have heard the old adage which goes like, whatever happens, happens for a reason. So rather than making this epidemic as a bugbear, you should find unique ways of how you can effectively utilize your time and make it beneficial for you as well as for others. And I hope you have seen in this article how tech firms are really concerning people who are looking out for job opportunities. I guess, in the coming days, video interviews will dominate more than any other way of interview.
What you think guys, video interviews will dominate the world or not? Share your views reading this in the comment box below. For more updates get in touch with us, till then keep reading.
---