Now Google Ads Are Issuing COVID-19 Credits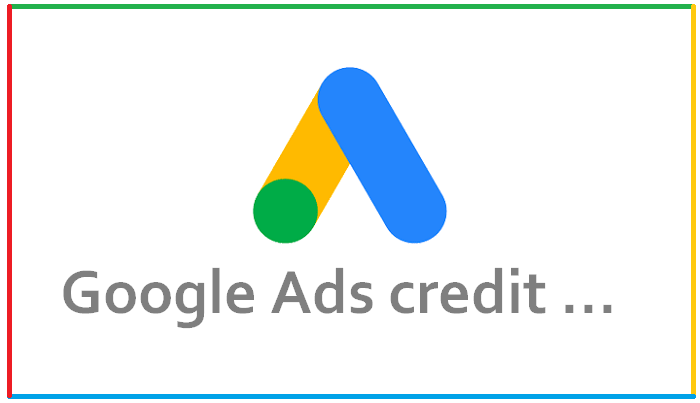 Do you want Google to give you some credit only to advertise content related to the COVID-19 pandemic? Who will miss such an opportunity to get credited by Google, no one! Today, the entire world is in critical situation due to the global coronavirus pandemic. And day-by-day the disease is increasing and countries like INDIA, USA, and ITALY are getting impacted by the disease a lot. Therefore, people should be aware of it so that they can save themselves by not going out. And this is only possible if marketers advertise about COVID-19 pandemic and make people aware of it a lot. So as a marketer, if you want Google to credit your account then you should know important details which I will talk about in this article below.
Let's dig in.
Google ads to issue COVID-19 credits for marketers
Recently, Google ads announced that the company would be giving credits to Google ads advertisers for the COVID-19 pandemic. Basically, with Google ads credit the company is helping businesses and marketers to face the challenge of the economic downturn over this pandemic. The small and medium-sized businesses have seen a major downfall in their business. In this initiative, Google will support SMBs, health organizations, government and health workers on the frontline of this global pandemic.
How much credit Google ads will give to companies?
Google is giving away $340 million in COVID-19 Google ads credit to small and medium-sized businesses as part of an $800 million COVID-19 relief package. However, qualified businesses will be able to take advantage of this credit until December 31, 2020.
Now you must be wondering how you can qualify for Google ads credit, right. Just keep reading below you will find the answer.
What businesses can qualify to receive the Google ads credit for COVID-19 pandemic?
As per Google, following business can qualify to receive COVID-19 Google ads credit:
SMBs who have advertised on Google ads in 10 out of 12 months during 2019, and in January or February of 2020.
SMBs who have advertised on Google ads abiding all Google's advertising policies.
Businesses who have advertised on Google ads directly through Google or digital marketing firms.
Based on your past ads performances or ad spend, the ad credit will automatically link to the account. You might receive an email saying, "A Google Ads credit has been applied to your account for future ad spend." You can also check the promotions page in your Google ads account in the console to see it's there.
Which countries the Google ads credit will be launched in?
There are many countries where Google will launch Google ads credit. The list includes:
India
China
Australia
New Zealand
Germany
Spain
Ukraine
Taiwan
United States (US)
United Kingdom (UK)
How COVID-19 Google ads credit will work?
Once you receive Google ads credit for COVID-19, you can apply ad credit to any future Google owned-advertising campaign. However, for more specific platforms, you can apply ad credit to many platforms such as Search ads (Via Google ads), YouTube ads, Display, and remarketing ads (via Google ads).
Let me also tell you that Google started rolling out this ad credit in May only but did not confirm any launch date yet. But according to Google, eligible businesses will be notified and will see the ad credit applied to their Google ads account.
Final verdict
As a small business, if you are facing loss in your business then Google is there to save and grow your business even in this pandemic. Google ads credit is an initiative by Google to help the small and medium-sized business to run their business. However, to avail of the credit, there are some parameters that you have to fulfill. I have already talked about what businesses can apply for Google ads credit for COVID-19, so you can but make sure you are meeting the requirements of Google.
Get in touch with us, till then keep reading and keep sharing. Comment below to let us know is this article helpful.
---