Link building myths, you must stop following in 2021
There are a lot of SEO factors taken into consideration for overall website performance or getting a high rank of the site. And link building is one of them. Quality links are important for overall website ranking, traffic, and visibility. As the competition is growing, marketers are building links with tactics that are no more in use, some lack knowledge in this field, and some are just following link building myths blindly.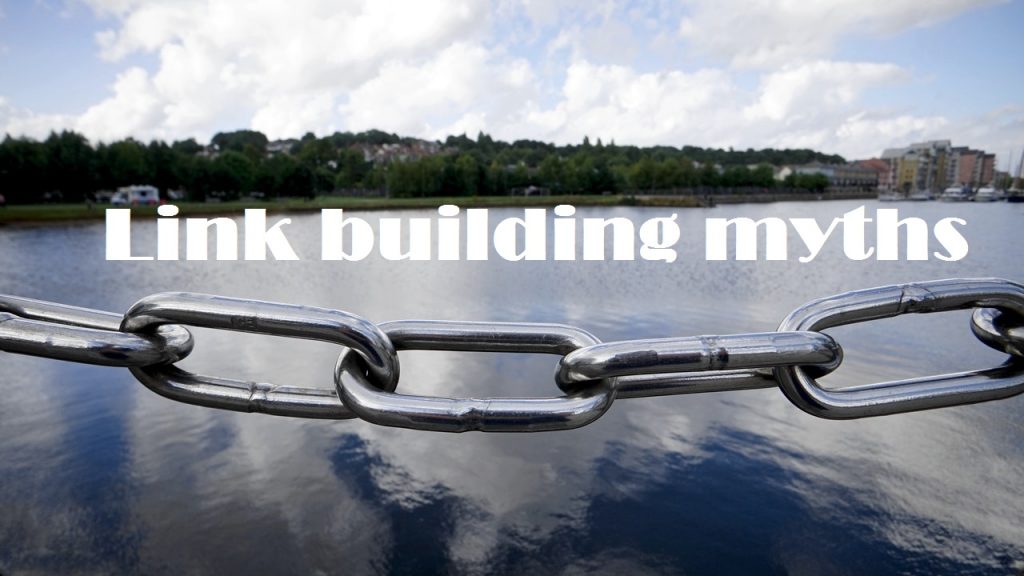 Therefore, in this article, I will talk about some link building myths in 2021 that you must stop following. So, keep reading this article to know what these myths are and why you should avoid.
Let's jump in.
These link building myths you must stop following right away
✘ Link don't help website rank high
The very first myth of link building we have in the list is that link don't help rank website on Google's SERP. Let me tell you that those who say so have no proper knowledge of digital marketing world. It is quite unbelievable to do a successful SEO without building quality links. According to Google, quality link building remains among the most popular ones. Even Quick Sprout also reveals that links account for 30% of the ranking algorithm. This shows that links are vital for website and help in ranking website.
✘ Great content on site will fetch you automatic links
Another dumbest link building myth people blindly follow is that they believe that they will get links automatically to their content on website. No matter how many great content you have posted on your site, you will not build links on that unless you're famous or have huge fan following, mind it. You have to promote your links by yourself or through guest blogging.
✘ Link building is irrelevant if you already having high ranking on search engines
Next myth people are blindly following is that they think link building is irrelevant if we're already having high ranking on Google or other search engines. But it's not true link building not just helps you rank better on Google but it helps you with many things such as:
– Increase traffic to your site
– Display your brand authority and add value
– Increase brand visibility all over the web
These points show that links are good at displaying your website to your existing customers as well as new customers.
✘ All links in a content hold the same value
By holding the same value people mean two things 1) each post on the site has the same authority and 2) all links on a page hold equal ranking value. However, both these statements are wrong. You can use website auditor tool to check the individual ranking value of your site's posts. So, stop thinking that all links in a page hold the same value.
✘ Google prioritize sites having higher backlinks
Let me tell you that Google keeps on changing its ranking factors, which are very dynamic in nature. As per John Muller of Google, the search engine focuses on particular query intent to select its ranking factors. No doubt, link building is a significant ranking factor but Google algorithms find a balance between its 200 ranking factors before showing results to a search query. Therefore, stop thinking that Google prioritizes the sites that have higher backlinks.
✘ Building plenty of links in a single page is spammy activity
Well, everything which is done in excessive is considered spammy by Google and the example is keyword stuffing. But how true this myth is regarding links is, this we have to know. Let me tell you that having plenty or tons of links in a single page is not at all a spammy activity unless you link the site with spammy content, network and directories. So, it's up to you whether you link site with original and relevant sites or spammy sites.
The bottom line
Link building is the most significant factor of SEO and ranking a website on the top of Google's SERP. To achieve this goal, people start following the myths that keep them away from achieving these goals. Now that you have read the link building myths, I hope it's clear to you why you shouldn't follow these myths. Don't forget that following these myths will cast an eclipse on your website.
So, if you want to read more such interesting articles, then subscribe to our website.
---