"INBOUND" a conference where you can learn about lead generation is coming soon!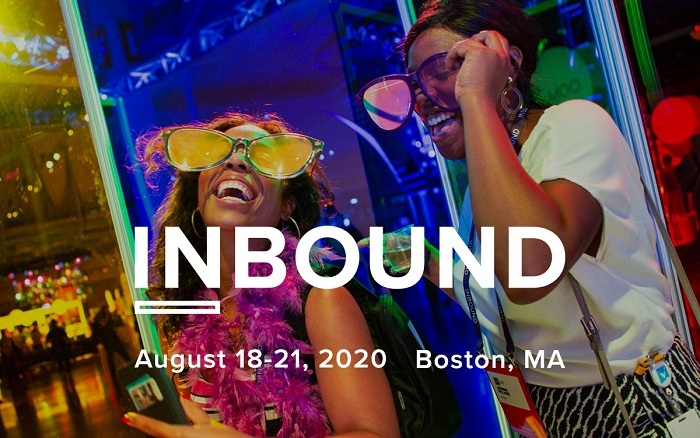 Every year digital marketing conferences take place worldwide. So how can 2020 remain behind conducting digital marketing conferences? Sometimes it becomes difficult to choose which conference to attend and we ask ourselves that, this conference worth our money and time. In this conference a broad range of host cities, ticket prices, speakers, and overall content make it hard to choose any one conference which is worth attending. To clear your puzzling mind, I am going to give you all the information about the INBOUND conference which is going to happen in August. Attending this conference means getting all the important info about digital marketing.
You wanna know when this event will happen and where? Well, to know that you need to read the entire article. Let's start the day.
INBOUND: digital marketing conference 2020
As the name suggests Inbound is a digital marketing conference held every year by marketing software giant Hubspot. This year also Inbound event is going to take place in August from 18 – 21 in Boston, U.S.A. This would be the 4 days event. Let me tell you that the first Inbound conference had taken place in 2012 in which around 24000 people participated and made it "one of the fastest-growing business events in the world."
This year also it is estimated that the event will be attended by 25,000 guests from more than 100 countries. This mega conference hosted in Boston is the ultimate HubSpot meetup.
Why should you attend this conference?
There are many significant reasons to attend this conference such as:
The event will make you aware of getting more lead generations in your business.
It promises to inspire, educate, and connect you with other HubSpot users and marketers, and transform your business.
You get to know many aspects regarding advertisement, alignment, analytics, artificial intelligence, authenticity, branding, content marketing, and email marketing.
This event is also packed with new tactics and educational opportunities to take your digital marketing business to the next level.
Have a look at some inspiring spotlight speakers for INBOUND 2020 conference
Speakers in any event make it worth remembering and everlasting one. This year Inbound conference speakers would be:
Rose Marcario – President and CEO of Patagonia.
TYI Mccray – Government affairs & strategic partnerships I AirBnB.
Ariel Kaye – Founder and CEO of Parachute
Katya Anderson – SVP customer success & card services I capital one.
There are be many more speakers will be addressing the large number of audience but the names are yet to announce.
If we talk about the past year speakers in Inbound conference then it includes Michelle Obama, John Cena, Beth Comstock, Brene Brown, and Shonda Rhimes, Gary Vaynechuk on the main stage. There were educational breakout sessions held by innovative marketing, sales, and customer success practitioners. Earlier people also enjoyed the spotlights from Alexis Ohanian, Elizabeth Gilbert, Bryan Stevenson, Chip & Joanna Gaines, Jenelle Monae, and more.
In addition, this event is great for HubSpot users and non-users, any level of marketer specialist to C- suite.
Final words!
Guys, this event is worth attending if you want to enhance your overall marketing. Here you can expect memorable and actionable marketing insights, innovative talks from marketing gurus, and boundless chances form networks with professionals and marketers. Let me also share, there are community passes for $49, all-access passes for $599 or $799 and power passes for $1299. You have enough time to think about whether you want to attend this event or not.
Well attending this event might glorify your business and help you meet some profound people in the marketing field. For more updates get in touch with us till then keep reading.
---