Importance of UX writing in Digital Marketing.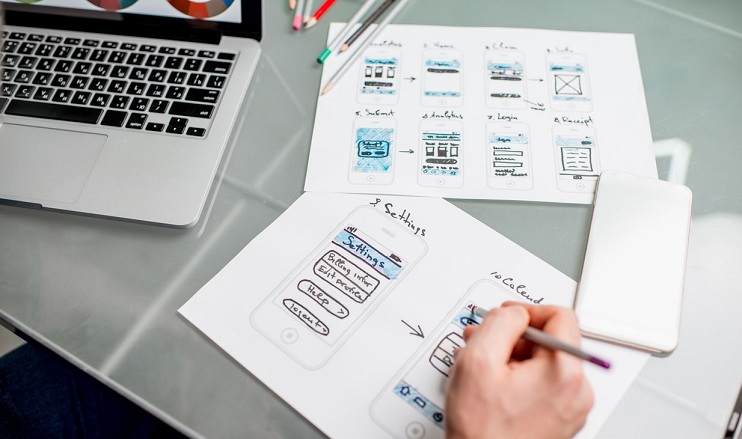 Every digital marketer wants to provide a great experience to their customer. Understanding customer's needs want, preference and interests are very important as they are ones which will help them grow their business in the future. There are lots of marketing industries that are using various marketing tactics to offer a great user experience. One of the best tactics is UX writing. People who are into the design industry must be aware of the term UX writing.
Let me tell you that UX writing is been in a trend in the digital marketing world. Many marketing industries are using this to provide a great user experience. Using UX writing is good, but do you really know the importance of it in digital marketing?
Folks, this guide will help you understand the concept of what UX writing exactly is and its importance in digital marketing. So keep reading the article.
What is UX writing?
To put simply, UX (user experience) writing is a technical skill of writing texts for user interfaces (UI) for webs and mobile. This includes all text on the website or the app, from button text and titles to navigation, error messages, notification, etc. basically everything a part of the content which is there on the website or app.
In other words, UX writing is the practice of designing the words people see when they interact with software or digital product. Generally, it's about designing the conversation between a product and its user.
Furthermore, user experience (UX) is defined as the understanding of user needs to help and create products and services that provide a meaningful experience to the customers. Today, user experience is an essential feature of digital marketing. Every user wants their needs to be fulfilled instantly. The businesses that want to attract new customers and convert them into revenue have to integrate UX writing or writer which will be a key part of their success and survival.
Importance of UX writing in digital marketing
1. UX helps clarifies unreliability during the product experience
Every user needs some guidelines with every new product introduced in the market. In this situation, UX writing acts as a helping hand, making the product experience clear and intuitive. People generally have a holistic view of pricing and other details before committing to payment. So UX helps them clear their doubts about the product.
2. UX writing civilize or humanize your products
Humanizing or civilizing products mean UX breathes life into your products, provides it a personality, and differentiates it from your competitors. For example, slack is a company that is well-known for its retable branding or voice. Whenever the user joins a new Slack workspace, a chatbot acts as a live support agent for helping people to learn how to navigate the interface. Here slack is personified as a product.
3. Helps you drive more engagement
Engagement is all about communication and user interaction with products and services which the company provides to its customers. At Google, I/O '17 conference, Maggie Stanphill, UX Director at Google, showed us how changing two words in Google's hotel search product significantly improved user experience.
4. UX writing identifies users during every step
Well-formed UX writing strategy in digital marketing displays an innate understanding of a user's in the moment emotions, intent, and needs. Here Google lets users know that their reviews will be posted publicly in an effort to build trust. This is a thoughtful, empathetic UX copy in action.
Some simple and effective tips for UX writers to follow
Though UX writers work in a group with designers to create and implement a complete content strategy yet there are some effective tips for UX writer which they should follow-
Understand the UX design methodology
Maintain the brand voice
Be concise without confusing and frustrating the readers
Be careful not to be intrusive and avoid unwelcome topics
Understand and think on behalf of the users
Learn to identify brand voice and to apply to brand to the content
Collaborate with the designers to inform the content strategy
To conclude, in the online digital marketing world, writing has become an integral part of every marketer.  And it has, even more, become integrated with design and development. UX writing plays a significant role in today's digital marketing world where user experience (UX) is the goal of every business. As UX is more about designing, it is becoming the most crucial part of designing companies. And companies have also realized the importance of it so UX is surely going to be the success of the marketing industry.
If you are looking for any kind of SEO Services then you are at right place. Kindly get in touch with us for more updates.
---