How to use the HVAC marketing strategy to generate more leads?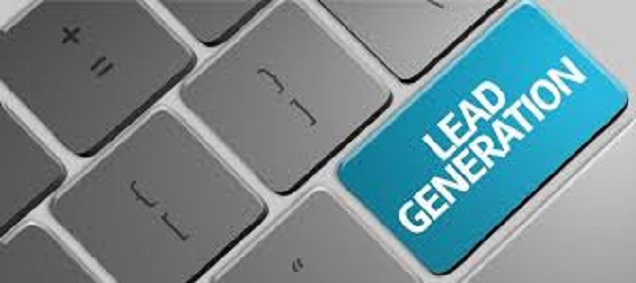 The summer season has almost come around the corner. Now the business which will be at a peak is HVAC marketing. HVAC stands for Heating, Ventilation and Air Conditioning. It is not the easy business to run, but the best thing is that you have best types of businesses. No matter whether the economy is booming or facing a recession, as an HVAC business you will always dominate the market if you have a good brand presence. But if we look at the present scenario then businesses are facing huge losses.
If you're into HVAC marketing and want to be at the top of the HVAC industry, then you are at the right place. Here you will learn some of the best tactics to generate more sales leads through HVAC marketing.
Let's get in the series of strategies below.
HVAC marketing strategies to generate more sales leads
#Run Google Ads for HVAC to increase sales leads
The very first tactic here is to run Google Ads to your website to generate sales leads. You can build targeted HVAC ads through Google Ads to supercharge your HVAC marketing strategy. And this is the proven platform to bring you more sales leads generation for your site. Here Google ads work as a pay per click marketing platform. It allows you to tailor a specific message based and target your ads based on variations such as specific keywords, geographic location, and audience demographics. Therefore, HVAC contractors can use Google Ads to drive more sales and calls.
#Publish great HVAC blog content
Another marketing strategy that comes in the series of HVAC marketing is publishing great relevant contents. Though blogging is the least used HVAC marketing tactic, you can always use blog content to help you stand out from the competition. The more content you write about the product and company, the more your customers will increase trust in you. It will surely take a lot of time for you to maintain a blog, but you will surely enjoy lots of benefits. You can ask questions that your customers have regarding HVAC marketing and services. Furthermore, if you don't know how to produce content then you can hire a professional blog writer to optimize content for you.
#Manage online reviews to generate more HVAC sales leads
Online reviews are important marketing tactics that can make a business to new heights. According to the study, around 95% of people check customer's reviews before making a purchase. They usually go online to search for trusted companies with awesome online reviews. The positive customer feedback helps a company to get more sales lead generations. So if you also want to get more sales then make sure to properly manage your online customer reviews. Moreover, 91 percent of customers said that positive reviews make them more likely to use a business, as per the customer reviews survey.
#Make use of local search engine marketing
The next strategy that comes to HVAC marketing is the use of search engine marketing. If your company is already serving in the local community then this makes local SEO the perfect marketing channel to generate more leads. Local SEO (Search Engine Optimization) always helps you reach out to a wider audience with close to your business and area. Not only SEO helps you get traffic to your site but also helps you fetch a good ranking of you site on Google search engine optimization pages. SEO is a very good strategy to invest in if you want your business to get recognized worldwide.
Summing up
Guys, in know it is a hideous task to get more HVAC leads generation to your site. But if you follow the above strategies, I am sure you will surely able to boost your leads and engage with your customers in a natural and beneficial manner. Unlike traditional marketing, you need to use advanced marketing tactics to advertise your HVAC company in a low-cost and high-impact manner. The Internet is ever-changing concept, therefore make sure to adopt the HVAC marketing ideas to help your company grow and win the competition. 
For more marketing strategies get in touch with us, till then keep reading and keep sharing,
---