How to get started with LinkedIn ads for business?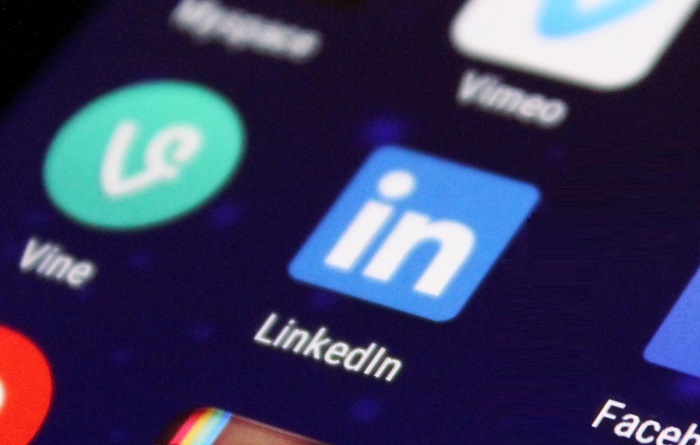 LinkedIn – the platform or community of professionals, entrepreneurs, industrialists, webmasters, SEOs, content marketers, digital marketers, thought-leaders, or any other elite term you can think of. Today, the platform has a total of 500 million users since it launched back in 2002. Now if I compare LinkedIn with Facebook then Facebook was launched in 2004 (2 years after LinkedIn) and has 2.7 billion monthly active users. This data is far more than what LinkedIn has today.
Anyway, people started using a LinkedIn account for many reasons and now it has become a great platform for digital advertisement. LinkedIn Ads is a great suit for small as well as big companies to attract professionals with their brands. If you have a question like how to start with LinkedIn ads then this article is for you.
Guys, here I will enlist the process of getting start with LinkedIn ads. Make sure you follow all the steps one by one. Let's make a start now.
Simple steps for every business to get started with LinkedIn ads
First make a choice between Self-Service or Managed Campaigns
Let me tell you that LinkedIn offers you two types of ads: Self-Service and Managed Campaign. With Self-Service, you can campaign with Text Ads, and Sponsored Ads. Whereas with Managed Campaign, you can configure ads, run campaigns, and monitor progress. Moreover, for more strategic approach to attract premium audience, you can go with Managed advertising.
So let's make a start with Managed Advertising Campaign on LinkedIn.
#Step 1: Get started with Campaign Manager
The first step in creating a LinkedIn account is to sign into the LinkedIn Campaign Manager. Here you can manage all your LinkedIn advertising campaigns. You will also get detailed results for your ad's performance such as demographics, clicks on your ads, engagement, Sponsored Content, and more. In case, you don't have a Campaign Manager account, then you can create it in a few minutes.
What you need to do here is set your campaign budget, goals (clicks vs. impressions). Also, set up an ad targeting audience based on location, age, gender, industry type, size, education, job function, or skills.
#Step 2: Select the type of Ad format you want to show on LinkedIn
LinkedIn offers you 4 types of ads format from which you can choose one to run ad campaign on LinkedIn. I will talk about ad format one by one below.
– Sponsored ads
These types of ads directly appear in the LinkedIn feed of members that you want to target. In Sponsored Ads, you have various ads format: single image ads, carousel ads, and video ads.
– Text ads
These are Pay-per-click (PPC) ads that appear on the side, top, or bottom of the LinkedIn member's feed. Just write a message through which you can easily attract your audience.
– Message ads
Also known as sponsored InMail. This type of ad delivers your ads in the form of a message straight to your target audience's inbox.
– Dynamic ads
A personalized form of advertisement. Dynamic ads use LinkedIn profile data such as photo, company name, and job title to personalized ads.
You can choose the type of ads you want to run a campaign through. After selecting the type of ad, you can move ahead to create it.
#Step 3: Target your ads audience
The big advantage of using LinkedIn ads is that it enables you to target based on first-party, self-reported information. After choosing the criteria, the Campaign Manager will show you the estimated target audience size in the right sidebar. You should always choose the audience that is broad and provide you significant results for the next round of optimization. Moreover, you can enable Audience Expansion to let LinkedIn's algorithm find and target similar audiences to the one that you specified.
#Step 4: Set the limit of your budget
Now you need to set the ad campaign budget. You have three options to set a budget for: cost-per-click (CPC), cost-per-impressions (CPM), and cost-per-send (CPS). When you have direct conversions like a webinar registration or lead capture then use CPC. You can use CPM for more useful for raising brand awareness. Here only the Campaign Manager will suggest bid ranges for displaying your ads. Let me also tell you that LinkedIn uses an auction system for bidding that rewards engagement. It simply means you can win the auction even if you are not the highest bidder.
#Step 5: Measure and Optimize your ad campaign
Congratulations guys! You are done with creating LinkedIn ads. This is the last step that you need to follow for your LinkedIn ad campaign. What you need to do here is a measure and optimize the advertisement campaigns. You need to know how your ads are performing. You can see the performance and analytics of your ad campaign via Campaign Manager. Just continue to test new variations on the basis of the initial results. It is very important to continually review your results, stop-low performing ads, and promote high-performing ads.
Over to you
LinkedIn is a powerful platform that you can use to advertise your brands on it to attract a large number of professional audiences. No doubt, LinkedIn advertising offers plenty of opportunities to connect with the right audience and grow your business. Make the most out of LinkedIn ads so that you can grow your business in the digital world. Just follow the steps to get started with LinkedIn ads.
For more informative articles subscribe our website, till then keep reading and keep sharing.
---