How Mega marketing strategy can work on your business?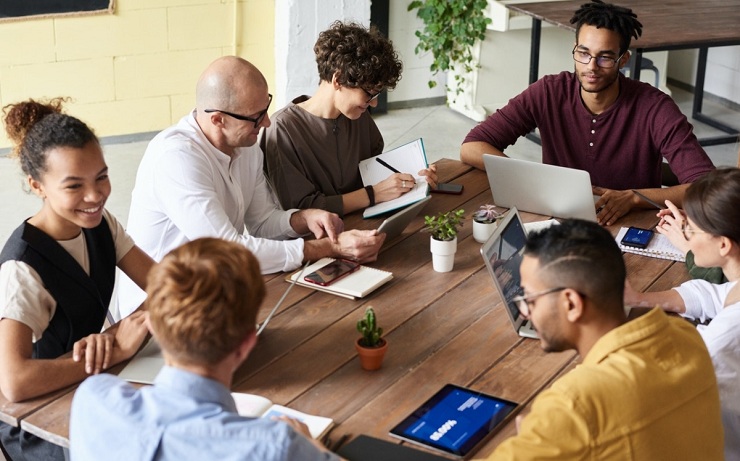 What exactly happens in the digital marketing is that our focus is solely on targeting customers, right. This is what most of the businesses do they organize two parties i.e. buyers and sellers. What about marketing to third party? Well, marketing to third party, no doubt, increases the visibility of your product in the market. But who all comes in third party? The third party includes government, cultural institutions, labor unions, reform groups, banks, etc. When you target third party people then this becomes different kind of marketing. The name of this type of marketing is known as Mega Marketing. You might know or might not know about it. And what if you integrate mega marketing strategy in your business, how it will work? Do you want to know how it will benefit your business in future? If yes, just keep reading the article below. I will start from scratch.
Let's dive right in.
Understand the concept of mega marketing
In the introduction, you got a clue about mega marketing. Now read the full definition here – mega marketing is the process of expanding the market by targeting third party customers. The term originally created way back in 1986 by Philip Kotlar, an American marketing consultant and Professor of International Marketing at the Kellogg school of management. According to him, "mega marketing describes the marketing dimensions as being made up of more than just the buying and selling parties."
So yes mega marketing is the strategy that influences third parties like government, politicians, cultural institutions, labour unions, banks, etc.
Dig a little deeper into the concept below.
Why you need to market products to third parties?
As a marketer, there would always an urge in you to expand your products in the market, right. Generally, there are two parties involved one is buyer, and other is seller. But here the third party has control over your customers or influence them. Therefore, third party works as a change in your market to sell a product in a different way. The third parties include government, big parties, media, agencies, or opinion leaders.
For instance, when Pepsi first came to India, it first influenced the Government of India (third party), just to gain access to sell in the Indian market. How helpful third party is for your business? With third party, you can easily and quickly to the local audience as they have the power to control them. Seldom, these third parties block foreign traders or organizations from conducting businesses in the local market. To effectively run your mega marketing, you have to understand the strategies of it.
We have earned a title of eminent digital marketing agency in Delhi by SearchGnext.
How helpful mega marketing strategy is for your business?
Now you have enough idea that mega marketing is all about targeting third parties to reach out to local customers in the market, right. Therefore, these third parties have a high impact on a local audience or the people under them whom you can easily target. Moreover, these third parties can impact the customers' perception and can help you sell your products.
In any case, if third parties are against your business then the local customers will also do the same because they are highly influenced by them. Remember one thing that entering into mega marketing is little difficult. Why? Because third parties have power and public relations to help you or throw you out from the market. You would definitely want to avoid such situation, right. For this you need to follow mega marketing strategies. So if you use the strategy in economic, political, and public relation, you can easily enter a foreign market.
Strategies involved in mega marketing
First, you need to properly research the market by analysing the external and internal environment.
Try to set a marketing plan
Also keep a marketing goal in your mind
Just analyse your competitor and determine which model will work best for you
Now understand the demands of your customers and then set the plan accordingly
Try and set the target customers
Finally focus on the people can buy your product and refer in their friend circle.
If you have any query to digital marketing then contact us and learn about our work.
The final words
Mega marketing is quite an effective marketing process to attract third party people. If you are planning to enter into mega marketing then remember one thing – public relation is crucial because it involves in controlling the external environments and messages around a brand or its product. So it is up to you how you will handle the eternal environment to sell your products in the market. I hope the article was helpful to understand how effective mega marketing is for your business.
For reading more articles related to digital marketing, just subscribe to our website.  
---