How Digital Marketing is a Cost Effective?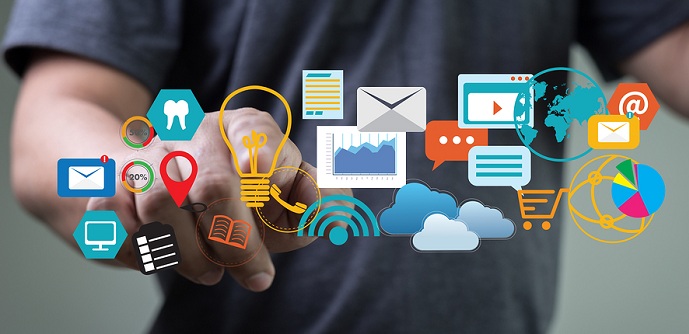 The primary goal for any business owner or marketer is to market their brand and services and outspread brand awareness in the market. Over the last few years, we have witnessed how there has been a shift from traditional marketing to digital marketing. Why? Because digital marketing is a prototype of online marketing which is a new and diverse that is being adopted by many marketers to save money and reach a wide audience altogether.
In addition, in the growing internet world, the significance of digital marketing is irrefutable. Digital marketing helps businesses of all sizes to make them visible in the market. It is not wrong to say that digital marketing has touched the sky in the marketing world. However, there are many people who are still confused about digital marketing is cost-effective or not.
You no need to worry! I am going to highlight some points that will help you understand how digital marketing is cost-effective for your businesses.
Digital Marketing: A Cost Effective Solution!
– Use of Social Media
Social media is one of the most powerful tools for marketing. Being a part of the digital world, it has strongly made its place in online business. Facebook, Instagram, Twitter, etc. can be used for marketing business without investing any cost. The advertising over these types of networks can help you build up a sense of trust with your audience.
– Retargeting Ads
Driving traffic to your website is very important. Retargeting ads help in driving quality traffic to your site. It is an essential audience building mechanism. You are required to drive good traffic as it will be a more profitable return on your investment. That's why to succeed with a digital marketing campaign; you need to generate targeted traffic to your site.
– Produce High Return on Investment (ROI)
Who doesn't want a return on investment? Each one of us wants this, right! It can be used to evaluate your profitability. When you measure your ROI, it will help you to re-work strategies and put the resources towards the right project. Digital marketing is cost-effective for your business as you can constantly evaluate how it is working.
– Email Marketing
Email marketing is an effective part of digital marketing. You can create quality and well-listed campaigns that can add new value to your customers. You can also create beneficial contents to attract more customers to your products. This is the ideal way of providing clarity on your products to your customers.
– More customer engagement with low-cost content
Businesses having low budget can advertise successfully via digital marketing. It will help you generate more traffic. You can use your social media to drive attention to your business by creating posts on trending topics and you can relate those topics to your campaign and brand.
– Helps in Brand Awareness
Digital marketing can help you in increasing your brand awareness. Email marketing is an inexpensive and very effective digital strategy. You can take advantage of trending topics, hashtags, community groups to increase the awareness of your brand products in the market.
Wrapping it up!
Digital marketing is an exceptional way of doing online marketing. It is really a cost-effective means of marketing. And this may be the reason that many startups and businesses have shifted their focus or switched to digital marketing. There are many different strategies in digital marketing that make it cost-effective such as SEO, content management, social media marketing, and PPC advertisement.
So if you want to start your online business you must give a try to digital marketing as it is one of the most cost effective methods for online marketing. You may also hire a digital marketing agency. To do so kindly get in touch with us till then keep reading.  
---