How Artificial intelligence is changing the future of digital marketing?
Artificial Intelligence (AI) and Digital marketing are two such concepts which don't want any kind of introduction. These two terms are so prevalent in the digital industry that are making splash in present world. In this article, you're going to read about how artificial intelligence is altering the future of digital marketing. So this article is going to be an interesting read, so it's get deep dive in.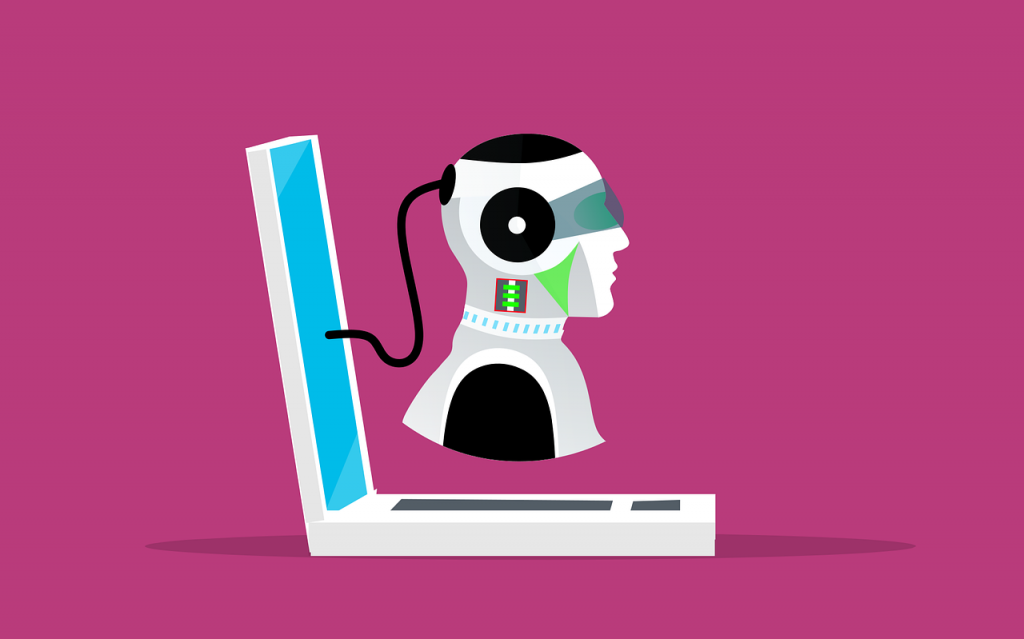 I'll first start with the concept of Artificial Intelligence (AI). So without much ado, let's get started.
What Artificial Intelligence (AI) is?
In simple words, artificial intelligence is the technology which works just like human. It is a simulation of human intelligence in machines. This machine mimics the pattern of human brain. In other words, this machine can think, respond and perform plenty of tasks just like human based. No doubt, AI today is changing the face and pace of digital marketing.
Let's move little further in Artificial Intelligence (AI) in digital marketing.
How Artificial Intelligence (AI) is altering the face of Digital Marketing?
If you see, artificial intelligence is exponentially altering the phase of future of digital marketing. Below you're going to read about how AI is advancing digital marketing.
#Customer relationship management (CRM)
Whether you're a large business or small, you need to maintain relationship with your customers no matter what. With the span of time, providing best customer service has changed a lot. Earlier people would call or visit the company in person to solve their queries but now the time has changed. With the introduction of artificial intelligence, building a rapport with clients has become much effective. Now marketers can solve the queries of clients with chatbots. Through artificial intelligence, you get client's data and adapt the AI to boost conversions.
#Email marketing
Artificial intelligence also enables marketers to optimize email marketing. You can send out personalized emails to users on the basis on their previous actions. So yes, email marketing will help you send personalized messages to clients, recommends and conversations based on customers' behaviour. You can get AI-powered tools like phrases that can optimize email personalization and targeting. With email marketing, you can target customers at the right time.
#Digital ads
Today, digital ads are making splash in the market to a great extent. If you see, digital ads are becoming a successful way to achieve what you're looking in the online marketing. Without a spec of doubt, digital ads have also adopted AI to enhance their brand name in the eye of customers. Social media platforms like Google, Facebook, Instagarm, and Twitter provide enhanced customer experience. With social media, you get to know information of customers like their preferences, interest, likes, and dislikes. So, based on that you show ads and ultimately improve the performance of digital ad campaign.
#Improved customer service
Do you want to improve the relation with your customers? See in the first point, I talked about CRM, which is a tool you can use to enhance relationship with your customers. But you can also integrate chatbots to provide best services to your customers. Believe it or not, chartbots are the future of customer service. Why? Because they give users the best possible experience. Through chatbots, you can provide the best possible suggestions to clients.
#Artificial Intelligence integrates with A/R and V/R
Augmented Reality (AR) and Virtual Reality (VR) bring a unique and best experience for clients in itself. Through these two technologies, customers can interact and learn about your new brand in most interesting way. Moreover, AR and VR contribute to a new identity for your clients and build the interest and raise awareness for your brand.
Final synopsis
The future of artificial intelligence in digital marketing is scaling day by day. If you see, it's altering growing digital marketing industry to a great extent. Without any doubt, AI has a power to revolutionize industries throughout the world. Apart from digital marketing sector, AI makes a huge impact in the banking, medical, and transportation sector. Thereby, you can also take help of SEO Company in Mumbai to get your website on Google's first page.  
If you liked this article, make sure to subscribe to our blog. And keep updated with our daily blogs.
---