How Artificial Intelligence can provide a seamless customer experience?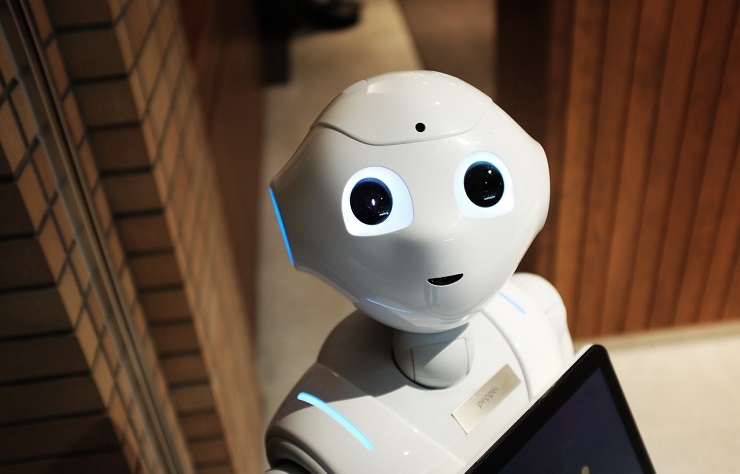 You all will agree with me if I say machines have replaced people, right! Machine technologies are getting smarter every day. And companies across the world are using machines to improve their business performance, customer experience, and engagement. One such technology is Artificial Intelligence which is emerging in the digital market a lot and giving new shape to it. According to the Salesforce report, 59% of businesses are open to customers using AI to improve their experience.
As a business, if you are not able to provide coherent experience to your customers then you must start implementing AI in your business strategy. In this article, you will learn how AI is able to provide a seamless customer experience.
So let's make a start and dig deeper into the concept of AI and customer experience.
The major ways through which AI provides a seamless customer experience
Let me tell you first that a core feature of AI is that it has the ability to understand customers irrespective of their accent, dialects, or language. Look at the points below to see how AI is helpful for customers.
#Intelligent chatbots to solve queries
Now imagine, as a company, your customers have queries about your products and services which they want to solve. As a human being, you can't solve hundreds of queries at a particular time. So how will you solve their problem? Artificial intelligence will help you in solving out your customer's queries. You can embed Chatbots online through which people can interact with it and solve their queries. Today, health, insurance, digital marketers, fashion, industry are using smart Chatbots to enhance their customer experience.
Furthermore, chatbots have access to lots of customer-centered data points. Chatbots makes more knowledgeable customer services to make communication more engaging. Also, chatbots are available 24/7 online.
#Helps create smart and engaging email content curation
Today, email marketing is at a peak. It has become one of the most personalized forms of marketing. Digital marketers often spend hours composing and scheduling weekly emails for multiple segments of customers. No matter how many emails you create but the problem is you can't deliver a personalized email to every single customer on your list. As per the Demand Metric study, 80% of marketers say "personalized" content is more effective than "un-personalized" content.
This is where artificial intelligence plays a role. The algorithm in any website records a subscriber's email browsing history data and website experience. This is only to fully understand how the individual interacts with your content.
Artificial intelligence is very advanced technology. Which helps you send highly personalized emails to every customer by examining a customer's topics of interest and reading patterns to recommend the most relevant content.
#Increase in productivity of business
A productive business is a mark of a successful business. Now you know that AI-powered chatbots proactively start a conversation with customers. AI helps businesses provide customers with the information they need, or help them in the purchasing process. AI chatbots help businesses solve customer queries which they are not able to deal with the customer agent team. The more you are able to solve the customer's queries, the more productive your business becomes. It ultimately increases productivity and improves customer experience.
Moreover, AI is a great tool which increases business efficiency by helping the work process, improve conversion rates, and provide better customer services.
#Businesses can get AI-driven customer insights
Customer data and information is the first step in improving the customer experience. AI is a powerful technology that helps businesses use billions of data that can systematically develop customer personas. Furthermore, machine learning algorithms have the ability to properly match customers to the products they are likely to use. It can also detect which customer segments should be added and removed from campaigns. With the help of artificial intelligence, you can display the most relevant content, product, services, to your users. And based on the previous interaction, you can improve customer experience.
#Improved customer experience
The main goal of artificial intelligence is to improve the overall customer experience. It is in the forms of Chatbots has tremendously increased customer experience. Today, personalization is the very first demand of every customer whenever they visit your website or online store. Customers can place orders or access devices with fingerprints or face recognition. The best way to improve customer experience through AI is to serve customers better without having to even ask them. This way you will be able to improve your brand image. Also you can enhance the customer experience.
The Final words
Artificial intelligence is the most advanced technology that has affected every aspect of the business such as sales, marketing, prospecting, etc. and especially customer services. Every digital marketer would love to integrate AI to improve the overall performance of their business. They also use AI to provide a better customer experience. So if you are not able to solve your customer's query and provide them a better customer experience, then it's high time to employ AI in your business.
Comment below to let us know what you want to know more. Subscribe our website to be in touch with us, till then keep reading and keep sharing.
---