Google My Business is now trying to upgrade the Profiles at $50 Per Month!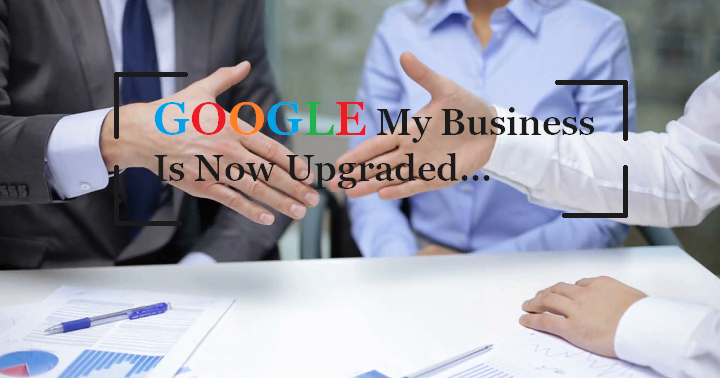 How many of you have an account on Google My Business? I am sure every marketer would have an account on it. No doubt, it's a free and easy-to-use tool for businesses and organizations to manage their online presence across Google including Search and Maps. Believe it or not, managing a business listing with Google can help you engage with customers. You can read your customer's reviews and respond to them also. This actually helps you trust with potential customers who check your reviews. What's new in this? This would be your question and you might be saying this much we know, right!
So let me tell you now that recently Google upgraded Google My Business listing with a new subscription paid plan which will give a guaranteed badge. Sounds interesting no? Do you want to know about this updated profile of Google My Business? If yes, keep reading the article below.
I will start with the basics.
Google has updated GMB Profile with Subscription Plan
For many years, Google provided free listing which allowed the brand to feature prominently for branded search terms. Recently about 2 days ago, Google upgraded its profile for a subscription billing model for Google My Business. This we got to know when Google sent Tom Waddington an email asking him to "upgrade" his business profile for $50 a month. Here is the tweet of Google below-
The $50 monthly subscription upgrade gives you the Google Guaranteed Badge and helps you "stand out with an upgraded business profile." People say it is hard to know whether the $50 per month will have any return on investment or not. Let me also tell you that Google Guaranteed is not new, it was already there available in the online market. The only new thing here is a $50 monthly subscription package that businesses can buy to get Google Guaranteed and other services from Google. Although it is not officially announced and still it is in testing phase.
Let's move forward to know more about this update.
What's Google Guaranteed Badge in Google My Business?
Simply put, Google Guaranteed is a badge that is available for local service ads. With this badge, the business profile will get an upgrade. However, there are some eligibility criteria that include-
Insurance requirement checks
Business checks
Owner checks
As you already know that the subscription of the GG Badge is $50/month. Your Google My Business listing will receive a 'Google Guaranteed' badge in results- a local pack result also.
However, to get Google Guaranteed Badge there are requirements that you need to fulfill. These are-
The first is to make sure that your business is properly licensed and insured.
Second is to create, verify and maintain your Google My Business page.
Now, respond to negative reviews calmly and asked satisfied customers to leave reviews on Business profiles and other platforms.
Finally, sign up for the program as soon as it is available to your business type and area.
Why Google is charging to use the Google Guarantee badge for GMB profiles?
This is actually an important question, we should know the answer to, right! And in this section, I am going to tell you why Google is doing so. Let's read here – Google Guarantee is a value-added service for businesses that are using its ads platform. Google gets money through online advertising that easily covers the expense of verifying businesses and servicing the program's consumer protections. And those businesses that are using GMB profiles, they no need to use Google ads. But the $50/monthly price may cover the costs that are usually covered by advertising fees.
Tom Waddington told Coywolf News, "there are similarities with Yelp's Verified License badge offering, which is about $30/month." However, he said the most significant difference between Yelp's program and Google's, is that "Yelp does not back the business with a guarantee with their program. They're just performing a check to see if the business has the necessary license for their trade-in their area."
But Waddington thinks that the fee has more to do with promoting ads, and not covering costs. In addition, some may think that increasing revenue is the primary motivation for that. It is not just a monthly fee itself rather expanding Google's advertising base and getting more business that has an interest in and familiar with Local Service Ads. Moreover, they can also say that they are bringing more confidence and peace of mind to consumers searching for trustworthy service providers on Google.
What will happen if you subscribe for monthly fee for $50?
Google has clearly said that if you subscribe for $50/monthly, you will get Google Guaranteed Certification. Moreover, you will also get a new offering that is 'Upgraded profile' as well as a badge that will show up on both your profiles as well as possibly on the Local Pack.
As per Google spokesperson, Google is always trying to out new things and doing tests and experiments, placing the Google Guaranteed badge on the business profile account as an experiment as well.
In case, if you don't pay for a monthly subscription, you might not be able to enjoy the updated version of your profile.
The final bricks
Guys, Google My Business is a nice platform that offers businesses to maintain their business profile on it and provide users an engaging experience. However, this new upgrade in GMB also tends to add glory to your business because you might get new features and updated profile on Google. Moreover, you are also not forced to get monthly paid subscriptions but yes if you get one then it will be easy for your customers to find you online and engage with you. So, what are you waiting for? Start availing the opportunity now.
For more updates subscribe our website, till then keep reading and keep sharing.
---