Google has rolled out a new feature for Google My Business reviews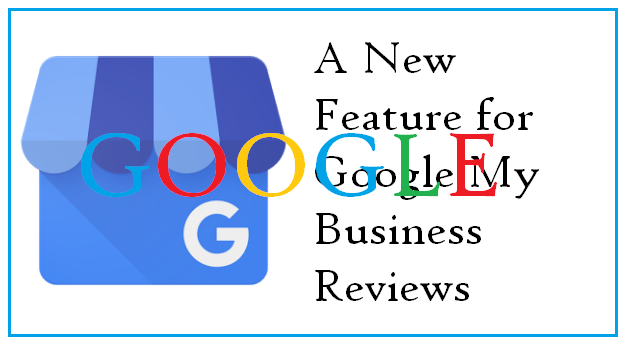 If you're reading this article then you are surely want to know about the new update of Google My Business. As the title of this article is shouting 'Google rolled out a new feature called 'Did you use this business?' in GMB." This is not the new feature that Google is introducing in GMB in the COVID-19 pandemic. Let me tell you that Google My Business is constantly innovating and changing new features that can help local and national business owners make the most of their listings. This time also Google is enhancing businesses as well as customer's experience by introducing a new feature in it. As you already know the new feature name is "Did you use this business?"
Aren't you curious to know how the new feature will help you in managing your GMB profile? If yes, just keep reading the article until the end.
I will start from the scratch.
Google My Business introduces new feature "Did you use this Business?"
In the second week of the month of August, news was buzzing in the digital market about Google My Business. Basically, Google rolled out a new feature for Google My Business reviews which is 'Did you use this Business?"
Google says when a user clicks on "Write a Review," Google will present the user with an option to answer the following questions, "Did you use this Business?"
Guys, the new feature will help you know whether the business you used before was helpful to you or not. Google always tries to enhance the experience of its users so that they can get more relevant results from the search feed.
Let's dig a little deeper into the new feature below.
How will you use this feature?
First of all, on the Google My Business profile, you need to click on 'Write a Review," now Google will show you an option to answer the question, "Did you use this business?" Now you need to select yes, if you do so, you will see the series of service attributes to select from. Moreover, Google will also offer you the option to select "service not listed."
What kind of businesses the feature is available for? Guys, the feature is currently rolled out for plumbers, water damage, locksmith, roofers, and other service businesses that typically see their customers at the service location. The feature is actually rolled out worldwide.
Important thing to note here is that the feature is not available for typical brick and mortal businesses that consumers visit like grocery stores, doctors, dentists, and lawyers.
Google received a lot of complaint about this feature, why?
Yes, guys, you read it right. Google actually received a lot of complaints about star-rating since they implemented that feature. Why Google has to face this situation? Basically, many business owners want Google to remove star-only ratings and require users to post text with the review. Businesses think that it will trigger users to write an actual review with text.
No business wants fake reviews from their customers. This is the reason why they are complaining about Google to remove star only ratings. And implement text reviews so that business owners could get to know what customers think or talk about them.
Did you know Google temporarily removed 'Review and Q&A' feature due to COVID-19?
Yes guys, in the month of March when the Coronavirus was at peak (is still at peak) Google My Business decided to temporarily remove the review and Q&A feature. Google said it will not publish any kind of new reviews, review replies, or new Q&A until further notice. However, Google cleared that existing reviews, replies, will be visible. Furthermore, if anyone posts new review and reply then Google will publish only when they have resources to do so.
In a statement, Google said, "During the unprecedented COVID-19 situation, we are taking steps to protect the health of our team members and reduce the need for people to come into our offices. As a result, there may be some temporary limitations and delays in support as we prioritize critical services."
Local Marketing Expert Bill Hartzer in a statement to Search Engine Journal said on the decision to limit these features, "Most likely, Google is doing this because they want to make sure that the information provided is valid and from trusted sources. I can only imagine how quickly the Q&A could potentially get out of hand if they allowed anyone to answer questions."
Final words
So finally, I just want to say that whatever Google does, does for a reason. Now the feature you see in Google My Business will surely enhance the experience of both businesses as well as customers. So when you click on write a review, you will be asked to answer the question 'did you use this business. Moreover, Google will also offer you the option to select 'service not listed.' This will help you choose the right answer to the question without needing to write a text answer. But this has become a minus point for GMB as businesses are attacking it for not introducing text-based answers.
If any other update comes for GMB, we will let you know guys. Subscribe our website to keep yourself updated. Till then keep in touch and read our articles.
---