Google has added extra options for local businesses to offer during the COVID-19 outbreak.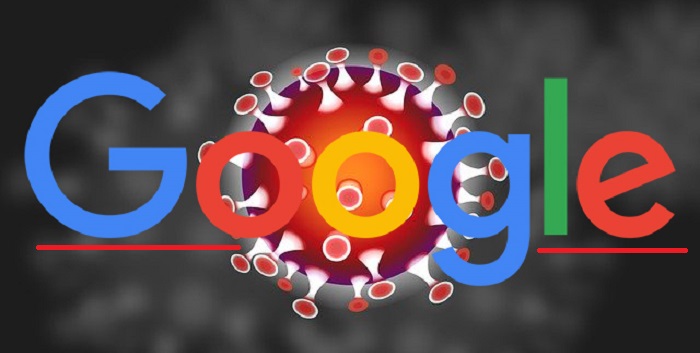 Presently, the whole world is in chaos and lockdown due to the Coronavirus outbreak. Local businesses have been affected a lot. Due to which people are unable to get the right information. No matter whether you're a marketer or a customer, the search engine giant Google always tries to enhance the user's experience. This time also Google is helping out local businesses by allowing them to stay connected with their potential customers. Wondering how? For that, you need to read the article till the end.
If your business has also affected by COVID-19 then this article is for you.
Google added options for local businesses to highlight the services offered
Yes, you read it right. Recently, the tech giant Google added options to help local businesses to highlight the services to offer during the Coronavirus outbreak. Actually, this you will find within the Google Local Services Ads and you need to select the type of your business, the level, and the types of services you want to offer. Furthermore, you can provide important information to your customers like:
Your business hours of operation. For example, if you close early or open early.
If you're providing extra services for the community.
In case your business experiencing delays in services.
You can also mark your business 'Temporarily closed' on Google.
The above updates will display on your business profile on Google Search and Maps. Furthermore, it becomes easy for your customers to know about you and the services you provide.
Marketing business as 'Temporarily closed' affect your search ranking on Google?
Most of you would be thinking this also – if you mark a business as 'Temporarily closed' it might affect your ranking on Google. I want to tell all of you that it's not like that. Even if you mark your business 'Temporarily closed' will not affect your local search ranking. And your business will consider similar to open business.
However you must follow the tip from Google which is – if you offer to pick up or delivery services then don't mark your business 'Temporarily closed,' otherwise those services will not be visible to customers on Google.
Other guidelines by Google for local businesses
– Add COVID-19 update post to your profile
As the situation is critical, you need to keep your customers updated with the information about your business. Here you need to update your profile which is most noticeable to your customers. You can add information like closures or reduced hours, safety and hygiene practices, and availability of gift cards.
– Change your business time
In case you change the opening or closing time of your business, you must update your customers for the same. With this update, your customers will know when to visit your location again. You can always set special hours during the outbreak.
– Highlight your business description
Businesses need to edit their business description. For example, extra services you provide to the community, if your business services are delayed, or if your business is takeout for delivery or not.
– Try to connect with customers
How do you actually connect with customers? It's very simple. You can download the Google My Business app. Turn on the messaging option to reach your customers. If people can't reach you by phone, messaging can help them.
Final words
The present situation the world is facing now is very serious. Businesses are impacted a lot that's why Google's option added for local Businesses are worth to combat the epidemic. In this article, I have discussed what options Google added for you and what suggestions they offer to keep your business alive. You can follow them and make your business a successful one even in the epidemic Coronavirus.
I want to say that the recently added options are helpful and useful for both local businesses as well as for searchers take advantage of those. For more updates get in touch with us till then keep reading.
---