Start the verification process to keep your Google Ads account active
Hi folks! If you're into digital marketing, you probably would know that last year in the month of March Google introduced ads Business Operation verification program for online advertisers. Do you remember? Let me tell- you were asked to verify your business and if you don't verify it within 30 days, Google ads would place restrictions on advertisers' ads serving. Not only this, but after March, Google again introduced verification program in April last year where Google asked advertisers to submit personal identification, business incorporation documents or other information proving who they're and the country in which they operate. Guys, interesting thing is in the starting month of January 2021, Google begins identify verification for Google ads account. Also, Google has set a time limit till when you can verify for your Google account.
So are you an online advertiser? If yes, this article is for you. Here you will learn about latest Google ads identity verification program. Let's begins.
Google has begun ads identity verification program for online advertisers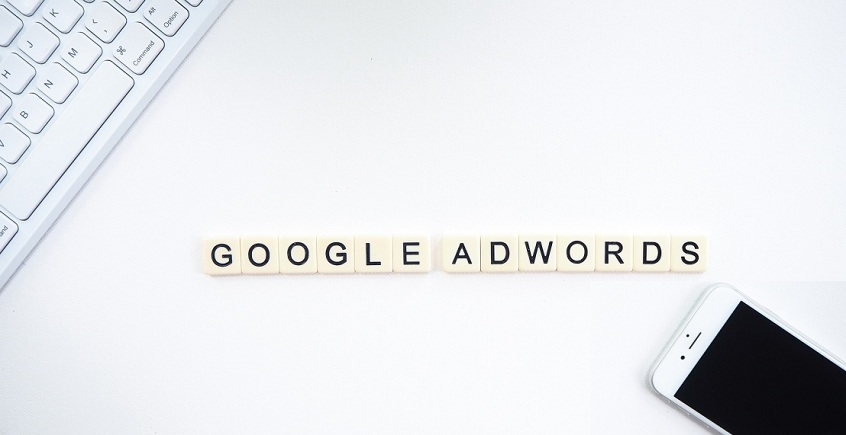 Recently, on 11 January 2021, Google has starting giving us some hints about Google Ads team doing some sort of verification for your Google ads account. Last year in April, Google updated the news on their website not this time the company is emails to advertisers stating "start identify verification by February 6, 2021."
We got this news from Amalia Fowler who posted a screen shot on Twitter of the notice that states, "You've been selected to complete identify verification for your Google ads account. You must start verification by February o6, 2021. Your ads will continue to serve while we review your information. If you don't complete verification, your account will be paused."
In the email, advertisers are informed to complete the verification program while their ads will continue to serve. But if you don't perform the verification process, your ads account will be
Documents required completing the process:
Google asks you to complete the verification process and some important documents you need to submit include-
Your information will appear in the ad once you submit it for the verification. Moreover, your name and country will appear in an ad disclosure generated by Google. Here I guess it is important for you to submit the information because it will help your customers to identify which country you're running business in. And it becomes easier for them to contact you.
But you would be thinking why Google is asking for the verification again if you have already verified it in 2020, right? Our next section will focus on this just keep reading below.
Why Google is asking advertisers for ads verification program again?
There is always a significant reason behind every activity that Google does. And reason behind ads verification would be important that's why Google asked. Here read the statement of Google on this – "This is needed to ensure a safe and trustworthy ad experience for users, we may require advertisers to complete a verification program. Advertisers must also comply with Google ads policies."
Curvearro is all in one digital marketing solution that earned the title of best leading company by SearchGnext.
Here is a list of reason why Google asking for ads verification program
Google requires following terms to be completed in ads verification program. Make sure if fulfil them on time. Now have a look below:
## Advertiser identity
First thing Google asks you fulfil is provide authentic identity of you and your business to consumers. This basically will increase the transparency for users. Here Google will verify your identify and generate a disclosure on any ads you run and display your name and business location. If you meet the requirements of Google, the company will promote your products, goods, and services. In fact, promotion of informational, advisory, or educational content. Also, promotion of content related to regulated industries.
## To learn more about your business operation
Another reason is that Google wants to know how authentic your business operation is that why you need to pass ads verification program. Here the information includes about your business, its model, registration information, types of service you offer, relationship with advertiser or third party, business practice, etc.
## Kind of ads format and features
Google wants to ensure that you run quality ads for your business therefore the company may ask you to fulfil the additional verification. This will provide advertisers to access advanced formats and features of Google ads like HTML5 ads and Local Service ads. In fact, Google also checks all its formats for policy violation and abuse. The company will also introduce new ads format.
## Restricted content
Google is very much concerned about the content you provide to your users. Therefore, the company allows only legitimate advertisers to promote content associated with certain regulated industries like Gambling and games, Healthcare and medicines, and Financial products and services. If you want to advertiser these types of ads, the n you have to go through the verification program.
The bottom line
The ads verification program no doubt is important for advertisers as well as for customers. However, the issue here is that some advertisers aren't feeling comfortable showing their personal information on the ads they run. But if you don't follow the verification process by February 6, 2021 then your account will be stopped working. So it's your choice now whether you want to complete the process or not. If you have any query related to Google ads just contact us and also get to know our work here.
Don't forget to subscribe to our website for reading more trendy articles.
---