Google added a few new features in Google Ads
One of the best ways to reach out to customers online is Google ads, right. There would be many online marketers, who advertise with Google ads. Collaborating with Google ads means investing in one's business and making it visible in the online market. Well, Google ads has been in the market for the past two decades since then it underwent changes many times starting from its name to introducing new features. Now you can guess what this article can talk about. You're right if you're thinking about new changes taking place in Google ads. The title of this article also shouts loud that Google added a few new features in Google ads. Aren't you curious to know what new features Google added?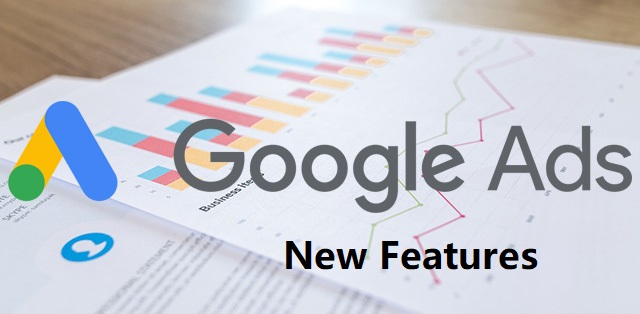 This article is beneficial for every digital marketer who uses Google ads to advertise their products in the market. Make sure you read the article till the end. I will enlist every major feature added in Google ads.
Let's make a start.
Google introduced some new features in major ad platform Google Ads
Yesterday, the digital industry was filled with chit-chatting of update which Google made. Do you know what's the update is? Basically, Google Ads added few new features to its platform which include real-time alert, improvements to draft campaigns, and easier access to make new campaigns and view disapprovals. The most interesting which catches the attention of the audience is real-time alerts.
From now onwards, you will receive real-time alerts during the setup of your campaigns. Your campaigns will automatically be saved as drafts. Besides, you can also create a new campaign from the Overview page.
The purpose of Google to add new features in Google Ads
Let me clear you guys that Google has not made any announcement of why it is adding new features in Google ads. As you all know that whatever Google does is for the betterment of users. And introducing features now could be mean as you know that October and November are the months of festivals, right. The majority of people make an online purchase because no one wants to rush out in the market full of crowd. Therefore, enhancing marketer's experience and customer's experience is the only thing which Google considers and introduced new features in Google ads.
Moreover, Google also says that setting up campaigns is critical to the success of your ads. But it is not always easy and simple to determine if your campaigns are set up correctly as you build them. This is the reason why Google is introducing several improvements to help you create new campaigns more effectively. I hope now you understood the purpose of Google behind adding new features.
Let's now dig into the newly introduced features of Google ads.
List of newly added features in Google Ads
Read every feature thoroughly so that you understand what exactly they are-
– Real Time Alerts
The first new feature you have from Google is Real-time alerts. Now you are able to configure to receive real-time alerts from Google ads. Read what Google has to say on this feature, "If your campaign has any critical issues, you'll now receive an alert while setting it up. These are issues that could prevent your campaign from serving or running at its full potential, such as an invalid URL or location overlap."
In case, you see any issue or conflict, Google will notify you about the same. Basically, Google will give you a summary of all alerts in the review step.
– Return to Draft Campaign
Now it has become a simple process for you to pick up where you left off with your campaign set up. According to Google, "draft campaigns will now save your progress automatically, making it easier to pick up where you left off." Let's understand this with an example – suppose, you are building a campaign and need additional input on your budget. Now you can easily save your draft campaign and circle back with your team. Once you see you have an approved budget, you can resume your work and publish the campaigns. You can easily return to your draft campaign by visiting the Campaign Page, or find it on the Overview Page.
Guys, this example was basically from Google which you read above.
– Easy and Faster Creating Campaigns & View Disapproved Ads
This is the final feature of Google ads. With this feature, Google improved the process of creating campaigns and viewing disapproved ads. On this feature, Google said, "You can now create a new campaign from the Overview page to help you build campaigns faster. Once you finish creating your campaign, you can then see if your ad has been disapproved on the Overview page. This can help you understand why the ad was disapproved, appeal the decision, and edit the ad directly."
The conclusion
Guys, these updates from Google highlight that the advertisement experience of digital marketers is improving tremendously. If you use Google ads then these updates are currently available for Search Campaigns and will expand to other campaign types in the future as well. You can visit Google Ads Help Center to set up your campaign for success.
Subscribe to our website to read out daily updates from Google.
---