Facebook Advertising: The Past, Present and the Future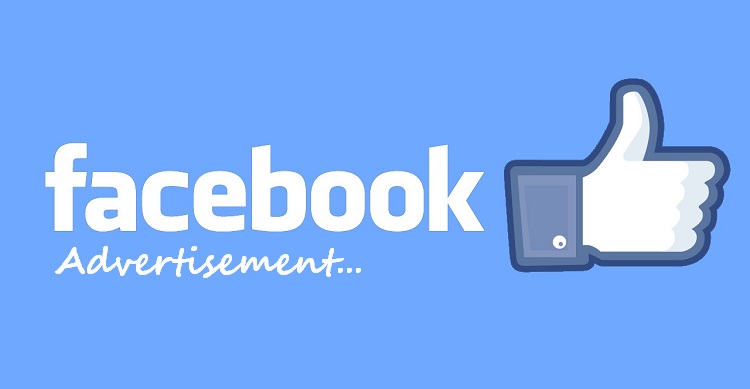 Ask anyone which is the largest social networking site – the only answer you will get is Facebook. Yes, guys, Facebook is the social media giant launched back in 2004. Now it has become one of the big marketing channels in the digital marketing world. Today, Facebook is a big community for marketers, publishers, advertisers, and webmasters. However, Facebook is so popular across the world for its advertising, but hardly people know about its past, its uses in the present, and what will be the future of it. If you are curious to know about Facebook history or its chronology then you are in the right place.
In this article, I will dig into the history of Facebook and tell you about how it became an advertising platform from a simple social interaction site.
Are you ready to jump into the history of Facebook? If yes, let's start from the beginning.
Facebook: Digging the history (The Past)
The history of Facebook goes like Mark Zuckerberg, founder of Facebook launched the app originally back in 2003 named "Facemash." The app initially designed to mimic the website. However, it was not a social media site due to which did not get much success. Later, in 2004, Zuckerberg launched Facebook as an official social media site. By the end of 2005, Facebook had over $9 million in revenue and six million monthly users. Since then Facebook becomes the first most used social media networking site worldwide. This is why it is called the social media giant.
Facebook Advertising: First Ad comes in 2007
Facebook is the most preferred channel for digital advertising. And the decision of Mark Zuckerberg of launching Facebook ads was a great decision for all the digital marketers to promote their products and services worldwide.
At the Facebook Social Advertising Event in New York City in 2007, Mark Zuckerberg launched the very first ad on Facebook for marketers. The purpose was to help businesses to connect with users and target advertising to the exact audiences they want. We all know that through Facebook Ads, users are able to learn about new businesses, brands, and products, through the trusted referrals of their friends. In the event, Zuckerberg told the audience, "Facebook ads represent a completely new way of advertising online."
Let's talk About 2007 to 2018.
In 2007 – a strategic advertising partnership is originated as Microsoft purchases a 1.6% share of Facebook for $240 million. Microsoft becomes Facebook's exclusive provider of banner advertising and sponsored links as a significant condition of the deal.
In 2007 only, Facebook goes mobile. And any company can now purchase advertising on Facebook platform.
Year 2009, Facebook started offering advanced targeting options to advertisers. Now, advertisers can target audiences on the basis of language and geographical data.
In 2012, Facebook launched 'mobile ads' which was a beautiful transition from desktop to mobile device.
In 2013, Facebook launched 'Video ads.' and in 2004, Facebook's Video ads go 'Premium' which means the ads will begin playing as soon as they appear on a user's Newsfeed. At that time, Carousel ads introduced.
Year 2015, Facebook introduced 'Lead Ads' and 'Canvas Ads' and in 2016, Chatbots were the part of Facebook Messenger experience.
In 2018, an awesome power of artificial intelligence arrived in Facebook advertisements.
Facebook Advertisement: 2019 – 2020 (The Present)
Let me tell you that today Facebook has more than 7 million active advertisers. The data shows that Facebook is flourishing a lot in the present digital world. Presently, Facebook provides you different types of ads that marketers can use to advertise on Facebook. For example, Images ads, Video ads, Video poll ads, carousel ads, slideshow ads, collection ads, instant experience ads, lead ads, dynamic ads, messenger ads, stories ads, stories augmented reality ads, and playable ads.
If you have a business account on Facebook, you can utilize these ads and make your Facebook advertisement campaign more eye-catching and enhancing one. In case, you don't have a business page, then you have to create it.
The future of Facebook Advertising
Every year Facebook changes its algorithm. It does find the right Facebook marketing advertising strategy to beat its fluctuation system that can be challenging. Let me also tell you that every month or year, there are many articles release telling that Facebook advertising is dead. It may be because a lot of new social media sites are now dominating the digital marketing industry one such is Instagram. Does it mean the future of Facebook advertisement is not bright? Let me tell you that the Future of Facebook advertising is as bright as the rising sun. Here are some of the points that will make future advertising on Facebook stronger:
# Increase usage of Facebook as a search engine
In the future, Facebook will be treated like a search engine where people will find businesses and jobs. Facebook has already acquired Wit.ai which helps with speech recognition. In the future, it can be used to enhance voice searches, competing more with Google or even tools like Alexa, so just wait for it and see how it develops in the future.
# Omni channel marketing on Facebook 
Many brands are using Facebook advertisements in different ways and may continue to become more prevalent in the future as well. Brands will utilize more features to advertise on Facebook.
# More augmented reality and virtual reality on Facebook 
Though Facebook already has its own viral reality platform, more number of users will use this on their mobile apps to view how products will work for them if they buy. At present, both the technologies are available to consumers, and businesses will increase in the future as well.
Final words
Guys, Facebook has changed a lot since it launched. I have provided you a brief review of the past, present, and future of Facebook advertisement. As a digital marketer, you can rely on Facebook advertisements as the future is bright and powerful. You can build a relationship with your audience and enhance your business on Facebook worldwide.
For more interesting and informative articles subscribe our website, till then keep reading and keep sharing.
---