How to keep up the pace of digital marketing in post-pandemic?
It was already a year to the covid-19 impact on the world that the second wave of covid-19 had also come. Well, we're not here to talk about the second wave of coronavirus rather we'll talk about digital marketing in post-pandemic. The pandemic has made everything digital whether it's work from home or shopping online. Now digital marketing has become the medium to do everything. Nevertheless, there are marketers that aren't able to keep up the pace of digital marketing in post-pandemic situation.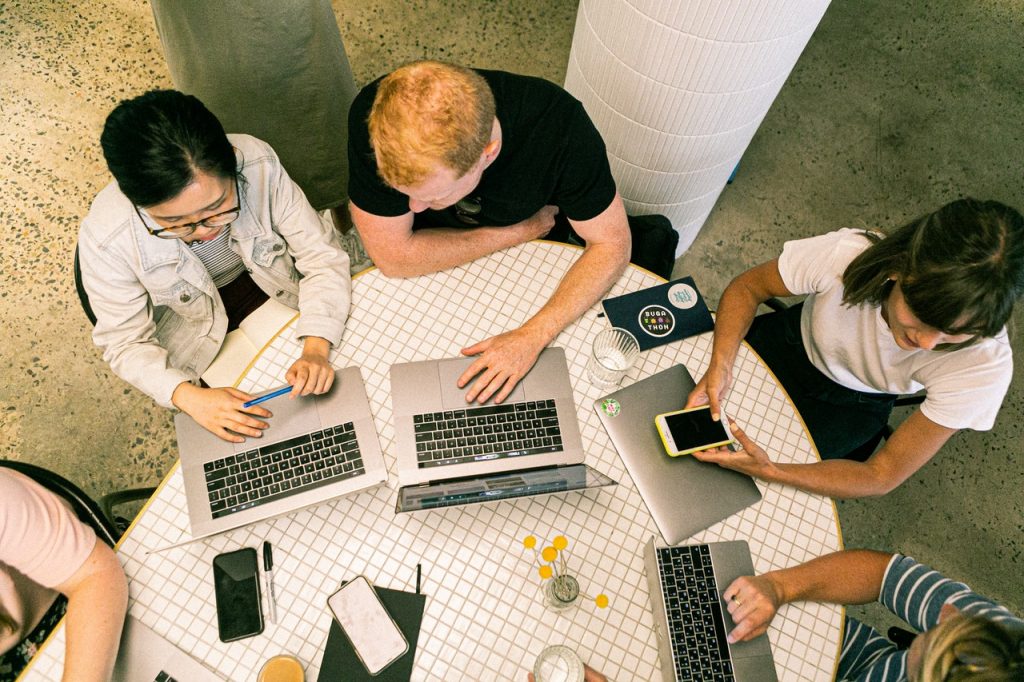 If you aren't able to run your business successfully then this article is for you. Here you'll learn about different ways helping you keep up the pace of digital marketing in post-pandemic.
Without further ado, let's get started.
Continue growing your digital marketing in post-pandemic with given points
If you want to keep up the pace of your online business growing even in post pandemic then make sure to follow given points:
✾ Make everything online
Since we're talking about digital marketing in post pandemic situation, everything has already turned online due to lockdown and restrictions imposed worldwide. This is when marketers started creating new business accounts on social media and created new campaigns focusing on home-based workers, e-commerce trends and channels. This is how they increased their online presence in the market. So, if you also want to do more then make your online presence powerful in the market.
✾ Focus on existing customers and their needs
One thing marketers struggle a lot is while bringing in new customers, right. You would be struggling too. So, why to waste your time getting new customers who don't have interest in your products? Just try to focus on customers who're already a part of your business. Your existing customers will help you grow your business because they have already bought your product and know your brand. So whenever you launch anything new, they will surely buy it, which new customer may not buy. Therefore, make your relationship strong with existing customers.
✾ Offer exclusive deals and discounts
Now this is the tactic that can help you get new customers to your business. Who doesn't want discounts and exclusive offers? We all want, right. How will you do this? Well, you can announce or even advertise sales offers and discounts on social media platforms as well as through email. So, yes these kinds of offers will bring you new customers while getting old one also. What you can offer? You can offer discounts, freebies, and similar saving options like incentive. This tactic will help you earn more money in less time.
✾ Invest in social media ads
Social media can't be hidden from anyone's eye especially in 21st century. It is no more a communication tool rather has become a marketing tool to market products worldwide. In fact, social media is a nicest way to people release that your business is alive and smoothly running. If you talk about a particular social media platform then Facebook and Instagram are quite affordable as both these platforms offer ads. In fact, ads on social media are always engaging, affordable, and well-targeted. And now they offer you to scale your business.
✾ Also focus on main paid advertisements
Above I talked about social media ads, here I'm talking about main digital marketing ads such as PPC, and Google Ads. Well, you can also invest in LinkedIn ads, Twitter ads as well. But you have to figure out where your target audience is and then focus most of your PPC efforts on those channels. Also, don't forget to pay attention to your keyword research tool. Keyword will help you fetch more traffic to your site. Paid ads are good source of earning online as it attracts the attention of audience easily.
Final words
Digital marketing is a vast and most dynamic field without having solid marketing strategies or tactics can help you grow your business no matter what the situation is. Above you have already read the ways through which you can continue growing your business even after post-pandemic. Moreover, always focus on your customers' needs and requirements as much as your own.
If you want to read more such informative articles, then subscribe to our blog. Here you'll learn about everything that is a part of digital marketing.
---