6 different types of content you must use in 2021
Content is most crucial part of digital marketing without content business can't succeed. Content is what helps marketers to talk about their products and services in the market. Not only text content has made marketing easy, but visual content have also changed the way marketers do their business. Today, content marketing services is a means of reaching goals. And there are different types of content that bring success to the business which marketers wouldn't be aware of.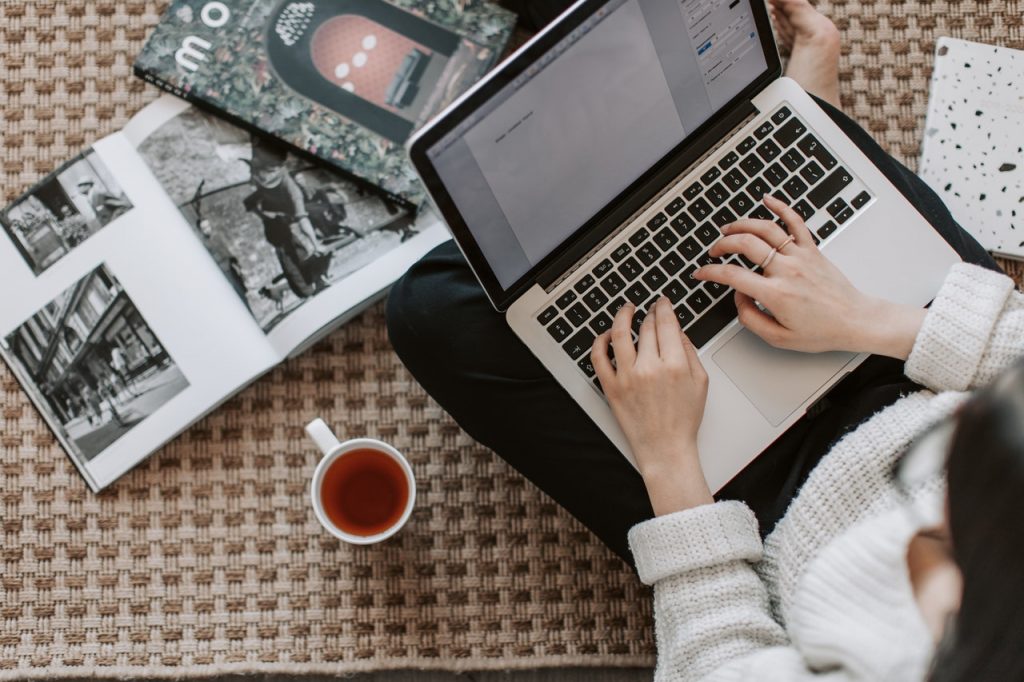 What types of content you must leverage in your online business? This is the burning question here. So, let's find answer to the question in this article. Also, if you want to gain something out of digital content, keep your eyeballs till the end of this article.
Let's jump in.
6 different types of content for you to produce in 2021
Content is no more an option, it's a need and requirement for keep running the business. Make sure you thoroughly read all the 6 types of content given below:
1. Blog posts
One of the famous contents in today's marketing is blog post. Even the famous adage 'old is gold' suits here. Blog posts are very helpful as customers find it easy to read and make a decision before making a purchase. Your blog plays a significant role in convincing someone to buy your product. Moreover, blogging also helps you build a loyal audience through which you get high traffic to the site. In fact, if you regularly post blog, it improves your SEO performance. Also, companies that run blog posts tend to receive 97% more inbound links.
2. Video content
People easily get bored of reading out a long text content especially one which doesn't contain any visuals or images. Therefore, the demand of video has increased in the market. Now people love watching videos to get any information they want. In fact, 85% of online marketers also claim that video is an effective way to gain public attention online. Moreover, 95% of marketers share videos that have helped increase customers' understanding of goods and services. However, not every video is as effective as you think. To attract audience through video, your videos should be:
And the list goes on and on.
3. Gated content
Wondering what gated content is? Well, gated content is something which we have all come across unknowingly because we generally don't know the types of content. Let me tell you – have you ever visited a website where you're asked to fill your info such as email, contact no., etc. to open that content. If yes, then that what gated content is. Gated content is in trend and an effective way to generate leads. If you're ok with providing your info then you can access to that content otherwise no. obviously, you have to lose something to get something but if you see here you're not losing anything, just gaining. So, marketers must make use of gated content in their strategy.
4. Quizzes
Some of you may think quiz is not a part of online content but it is it is gaining momentum in 2021. Quizzes happen every time for something which is in limelight. Quizzes are silly, enjoying, fun-interactive activity, engaging, and sales driving. Without any single doubt, you can implement quiz content in your content marketing strategy because they're highly engaging and result-oriented. How do you implement them? You can embed quiz in any of your article. It becomes easier for you to drive customers and sales leads to your business.
5. Podcasts
Not every user likes readings and watching content as there are some users who like listening. Sometimes, users enjoy listening than reading and watching anything. Therefore, you have to concern for users who like to listen and then proceed on creating podcast for them. Podcast marketing is much appreciated in present times. If you have a nice budget then you can also air your podcast choosing the platforms like-
Whichever platform you like choose it and start airing.
6. Creation of interactive infographics & ebooks
Visuals are always attractive, eye-catching, interactive, and mesmerizing. Today, infograohics and ebooks are very popular. In fact, around 41% of marketers report that infographics are highly engaging and interactive in fetching the attention of audience. Infographics are highly shared on social media almost around 300% more. If you want to really increase sales leads and conevsrion then consider using infographics and ebooks in your marketing.
Final words
Today, the aim of every marketer is to get high traffic, engagement, sales leads and generate highest ROI to the site. Well, it is not a cakewalk process until you leverage different content in your website. Adding different types of content in your website will help you achieve your business goals. No wonder, content will make your business diverse and earn you goodwill in the market.
For reading more such informative articles, subscribe to our website.
---