How to use gated content for lead generation?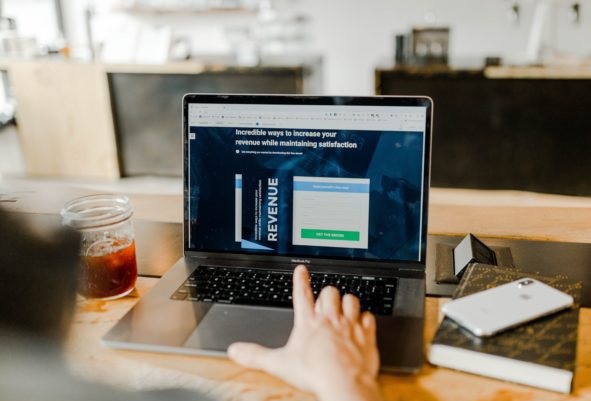 As a marketer, have you ever dreamed of getting thousands of lead generation to your site? No matter how much you dreamed and how many efforts you put in, but there is something which doesn't go the way you want. But one question most marketers ask is how to represent content before an audience that can generate more qualified leads? The answer they get is more use of 'gated content.' In case you don't know let me tell you that gated content is the most important tool to get lead to the website. So before I talk about the strategy to use gated content for your website. Let me introduce the gated content definition below.
Let's start!
What is gated content?
Gated contents are the types of content that ask users or readers to submit their contact details for getting full access to the piece of content. Most marketers use gated content to generate quality leads by providing prospects with valuable information in exchange for their name, email address, contact information and industry title. As per the study, almost 80% of B2B content marketing assets are gated.
The examples of gated contents are ebooks, product demos, case studies, videos, or white paper. Therefore, gating content asks users to fill out the form to get access to valuable content.
Let's see how you can use gated content for your business.
Some powerful strategies to get qualified leads through gated content
#Produce your content
The very first step in using gated content is to create content. Before you create content on a particular topic make sure you have enough data collected with you. After research, you can create content that is relevant to your target audience, actionable tips that readers can use, and the content that is valuable in the eyes of your audience. If you produce content with this strategy, then I'm sure you will end up creating good content for your users.
#Creation of landing pages
The next step here is to create landing pages for your site gated content. The landing pages actually convince your visitors to fill-up the form to receive a freebie. So how do you create landing pages? The method is very simple- first you need to create a compelling headline then write an engaging copy and finally a winning call to action. With this process, you will end up creating good landing pages for your site.
#Examine how leads will access to your content
Now in third process, you need to decide how you will deliver the gated content to your visitors. This is very simple, you can do this by using email attachments, links, immediate link to download on the website, and a new tab/window open with the content ready to view. This is the simple process as your leads will find ways to access your content.
#Always keep a track of conversion
This is the final step of the process, I would say. So once you're done with creating a gated content campaign. Now you need to monitor to see it how it's working. Maybe you might change your content headlines to get more qualified leads. Or examine the type of content you chose for your audience is worth capturing leads or not. Furthermore, you can use tools like Google Analytics and email marketing to see what's happening throughout your campaign.
Final thoughts
Guys, I would only say if you want to generate more quality leads to your website then you should follow the process mentioned above. With this process and guide, you will surely get qualified leads to your site. Content gating is very crucial for generating leads that you need to grow your business in the long run. Through gated content, you will get a lot of information about your visitors and users. Also, you can contact them in the future to get in touch with your business's products and services.
I hope this guide will help you making gated content and how to use them effectively on your website. Kindly comment below to let us know how you find this article till then get in touch with us.
---