An Insight of Google December 2020 Broad Core Update
Hi folks! You know what the SEO industry has been shaken. Want to know why? Well, my today's article brings significant news for every SEO, webmaster, and digital marketer. I guess, you already have got an idea by reading the title of this article. Yes, guys, it is true that Google has released the major broad core December 2020 update for almost after 7 months. This is the reason why every SEO and webmaster is curious to know about the new broad core algorithm update and changes it brings to the web world.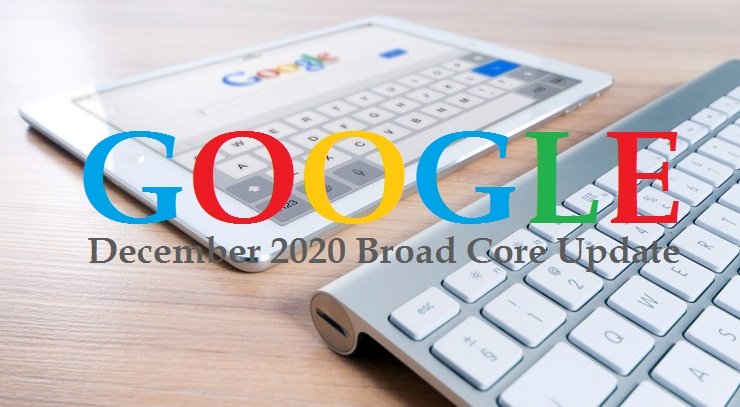 This article is a complete guide to December 2020 broad core update. Don't skip the article in between otherwise you'll miss important details about the update.
So let's dive in to the pool of December 2020 core update below.
Recently, Google rolled out December 2020 broad core update
It was 4th of December when Google announced the broad core update. The SEOs have been eagerly waiting for the update since May 2020 core update. It's almost been 7 months now. Do you know this is the 3rd core update of the 2020 year? The first update released in January 2020 and the second was on 4 May 2020.
If you look at the history of Google, then they release a core Google algorithm update every few months. Therefore, this update took a longer time than previous updates to roll out.
Google said, "the December 2020 Core Update is now rolling outlive. As is typical with these updates, it will typically take about one to two weeks to fully roll out."
How big the December core update is?
The question is relevant as the update has come almost after 7 months. Therefore, webmasters are continuously checking and monitoring movements across SERPs. Some of them are making summary data available for free with the Google Update Radar tool. No doubt, SEOs are witnessing changes taking place in their site ranking, visibility, and traffic due to the December update. Well, the update has not yet fully rolled out and it will take 2-3 weeks to fully roll out. But the thing is that the limited amount of updates has shaken the SEO industry.
Wanna know what SEOs are experiencing with the recent update? If yes, keep reading below.
Changes SEOs and Webmasters are seeing in their site
No doubt, every update makes changes both positive and negative. Now you need to see what changes SEOs are seeing due to December 2020 core update. The changes include –
The update is getting bad reviews due to the decrease in traffic. Some webmasters saw a surge in traffic but it completely got dead after a day,
The traffic coming from US after scaled down about 36%. Well, some are seeing Australia's traffic is down by 81% and Germany by 56%.
Some webmasters are seeing a spike in traffic and it continues to rise steadily.
Some webmasters are witnessing recovery to their site.
A webmaster tweeted that his website traffic goes down to 600 from 1.2k. So it is almost half.
One thing is clear after reading the above points is that the December core update brings both negative and positives changes for SEOs.
Some of the guidelines covered in the December 2020 core update for webmasters –
As always Google tells webmasters to provide the best relevant content possible. And the algorithm will reward them for the same.
Google also asks to review the search quality rater guidelines. Raters provide data to Google about your page, site, and content. Moreover, raters also help you improve your own content.
Your content should abide E-A-T i.e. Expertise, Authoritativeness, and Trustworthiness.
According to Google, a drop in rankings after the core update doesn't mean that the website or the content is bad. The search giant says it should be someone that has written an updated content or added fresh data, which readers are more interested in reading.
Let's come to a conclusion
So finally, you have read about December 2020 broad core update. It is quite clear that whenever Google updates its search ranking algorithms, your site will surely see ups and downs in the ranking, traffic, and visibility. I have talked about every major point that covers this update. I hope you have enlightened yourself about December 2020 broad core update.
If you want to read more such articles on Google updates, then subscribe to our website. Well, if you want to avail of digital marketing services, then read about our work, and contact us.
---