A webinar can be your best marketing strategy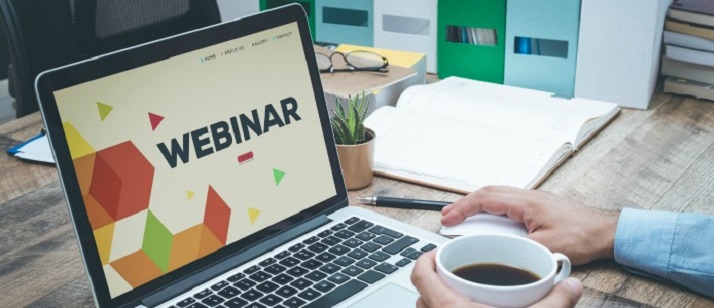 How do you promote your products in the market? By simply saying, our product is best in the market! You should buy it! Or we give huge discounts! Do you think this strategy will work for you to convince customers to buy products from you? The answer is clearly no. Customers have plenty of resources in their bucket to help them compare and decide which one is best for them. So shouting out loud and launching products more than your competitors won't help you get the results. Your efforts will go in vain like this.
You have to focus on building a strategy. And webinar marketing strategy will work best for you. Webinar makes it easy to position your products and services in the minds of customers and get you more sales leads.
Let's now talk about the webinar marketing strategies below.
A successful webinar marketing strategy you should follow
#Select an engaging topic
As a marketer, you should know that an engaging topic and content always help you drive more traffic to your site. The same thing happens with the webinar also. A webinar is a content asset. It ranks for important keywords that could fetch target customers to your site and engage with them. To engage your audience, you have to come up with a great topic and interesting enough to get people to sign up. Moreover, content is not just about writing, you have to include relevant keywords to optimize it to get traffic from Google.
#Find keywords that are traffic-driving
Now that you have selected the topic to talk about, it's time to look for the keywords that can help you drive traffic to your site. In the title, subheading, body, and concluding part you have to add keywords to get a good ranking on Google's SERPs. You can also use tools such as SEMrush and Ahrefs to find keywords. It will surely help you drive long-term organic traffic to your webinar. But don't do keyword stuffing otherwise Google will penalize you.
#Examine your audience
So before you plan to start your webinar, you have to analyze your audience. Try and find out who is likely to watch your webinar as it will help you develop a perfectly targeted action plan. To get the data on your audience demographics, you must use Google Analytics (you will track your website metrics). So from the results of your audience analysis report, you will get to know your average customer's age, gender, position, etc. Collecting this information will make a huge impact on your webinar marketing strategy a lot.
#Make use of influencer marketing
Influencer marketers can add glory to your business. You can invite influencers to take part in your webinar. Through influencers, you will get hundreds of registrants before you know it. For instance, search engine land calls marketing experts to host their webinars. When the webinar is over, the editors create an article with a recap of the presentation and attach the recording at the bottom of the post. So this way invited experts will announce the upcoming event on his social media platform. This will help you raise brand awareness and fetch you new visitors.
#Cater to email and social media marketing
In the world of digitization, how can you forget to include email and social media marketing? You should add the invitation to the upcoming webinar in your newsletters. So if you have a large contact list, you can inform your audience about the webinar via social media and email. You can post on LinkedIn, Twitter, Facebook, Instagram, etc.
To sum up
Guys, in this article we discussed the webinar and its marketing strategies to include in your business. If you want to get more visitors and customers on your site, then you have to follow the steps laid out in this article. The webinar marketing strategy is best for you as it holds tons of value as content for your website. It is easy to promote products without even knowing how many people are watching as you can hide the screen that shows people. So if you get nervous while talking in front of hundreds of people, a webinar is for you. Just be confident about the topic you will talk about.
Kindly comment below to let us how you find this article? Subscribe our website to keep yourself updated.
---