6 easy to use Keyword Research Tips for Small Business
Whenever it comes to online presence of a business, many factors are taken into consideration. One factor that digital marketers find a daunting task is keyword research. A right keyword becomes the foundation of your business and makes its presence visible throughout the web. Ultimately, it is a keyword only that people use to search your business. So you can say that it is an on-going process that can have a major impact on the ways you reach out to new leads and online customers. As a small business, it is important for you to do a proper keyword research and integrate it into your business. If you're searching for keyword research tips, then you have spotted the right place. In this article, I will be enlisting top 6 keyword research tips for your small business.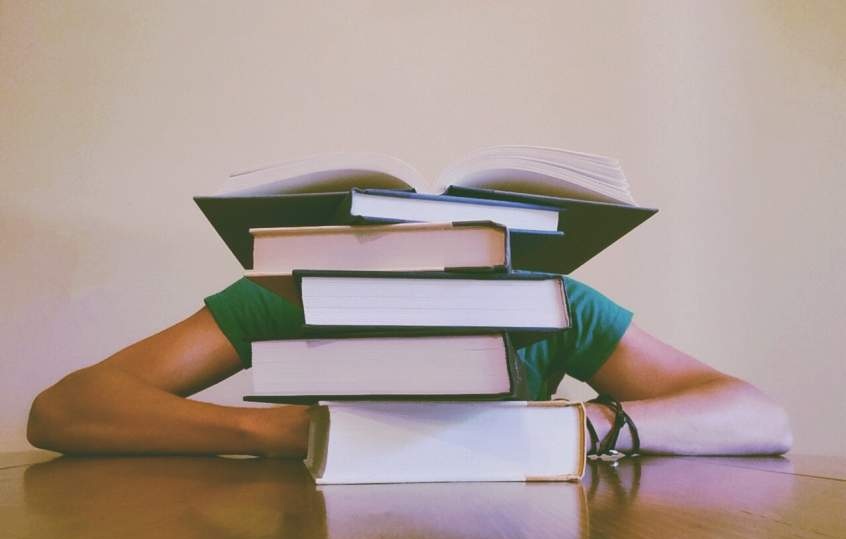 Make sure you read the article till the end and read every tip thoroughly mentioned in this article. Let's get started now.
6 simple and useful keyword research tips for your small business
Ready to learn the tips? Let's dive in.
1. Build a list of primary keywords
The very first step in using the keyword research tip for your small business is to build a list of primary keywords. What you need to do is jot down the important keywords relevant to your niche, defining features of your business, all products & services, and many more things. Also, try to find those keywords that can add glory in your SEO performance. For example, if you are running a travel business, right. Now you have to focus on keywords that best describe your business in travel field. Also, don't forget that small businesses rank higher on search engines when they focus on localized keywords and phrases. Well, many small sized businesses aim to target local buyers who are close to physical store locations.
2. Take help of keyword research tools
To make your keyword research task easier, another tip you have here is using the right kind of keyword research tool. There are plenty of tools you can find online. But using the right tool will make your work much easier and add glory to your business. But before you randomly choose any tool, you must have to read about them in advance so that it can fulfil all your business requirements. Google Keyword Planner, Moz Keyword Explorer, WordStream Keyword Tool, Bulk Keyword Generator, Keyword Generator, to name a few. However, you shouldn't stop here, keep researching about tools and employ the one that you find useful.
If you want any kind of help related to keyword research tool, then you can contact us, we will make your finding process easier. You can also read about our work.
3. Focus on the strategy of your competitors
So you want to be on the first rank on the Google, right? What else you need to do? As the point clears that you have to focus on the strategy of your competitor. Just look at the keywords that your competitor targets. When you get to know the strategy of your competitor, it basically gives an edge on the competition and helps you also work to target consumers who are searching for these keywords. Here Google ads help you know the keywords your competitors are using when you enter the URL of your toughest competitors.
4. Take help of Google suggest
Not only Google is a search engine, but also it is a tool for keyword research. Google is a doer in digital world. When it comes to webmasters or users, Google provides the best search engine results to their users. So why you shouldn't focus on finding out what relevant keywords consumers are searching for brands like yours? Therefore, you should always take advantage of Google suggest to find additional keywords for your business. Basically, Google suggests pop ups whenever you search for a certain keyword or phrase.
5. Make use of pay per click campaigns
Another effective strategy for keyword research is using pay per click campaign. Undoubtedly, this is a best keyword research strategy that is a sure way of getting more traffic to your website and much more. You can read more on Google about PPC services and how it is beneficial for your business. If you want to beat your competitors then you have to pay attention to PPC campaign, remember that your focus is not on clicks or bring customers but keywords. Therefore, must include call to action button.
6. Find keywords in common customers' questions
The last keyword research tip in the list you have is focusing on keywords in the customer's questions. Well, this is surely an effective strategy to land higher rank SEO ranking to create content centred on the questions that your target customers ask most frequently. Here you need to identify the most frequently asked questions and developing content that works to answer these questions. With customers' queries and concerns, you have a good chance to find the relevant keywords for your small business.
The bottom line
Congratulations! You have a great list of keyword research that can help you build your business in a real time. No doubt, keyword research becomes an important part for any digital marketer. Unless and until you pay attention to right keywords, you will not be able to make your business visible in the market. You can also take help from us for availing any kind of service related to digital marketing. We are renowned as one of the best digital marketing agencies in Delhi by SearchGnext.
For more interesting articles, subscribe to our website.
---